There's something special about watching youth use their imaginations to create and explore new things. To help youth further explore that magic, Holland-based Betsy Dmitruk and Katie Christoffersen created Mindful Play—sensory kits full of items like homemade playdough and loose parts that all tie back to a certain theme.
Inspired by Dmitruk and Christoffersen's background in the classroom and respective degrees in special education, the Mindful Play kits are inclusive to kids of all ages and abilities and promote independent play while building self-confidence and imaginations.
Each kit comes with a task card that includes a breathing activity so youth can discover a calm space prior to engaging in play. The task card also includes educational ways to extend the play. To keep the kit organized, all pieces are stored in a plastic container so they can be kept safe and played with again in the future.
"We started creating sensory kits for our own kids and as gifts for nieces and nephews in the Fall of 2020," said Dmitruk.
The pair saw the benefits of sensory play firsthand when they introduced sensory bins and playdough centers as a way to provide inclusive play opportunities for their students, as well as their peers in the general education classrooms.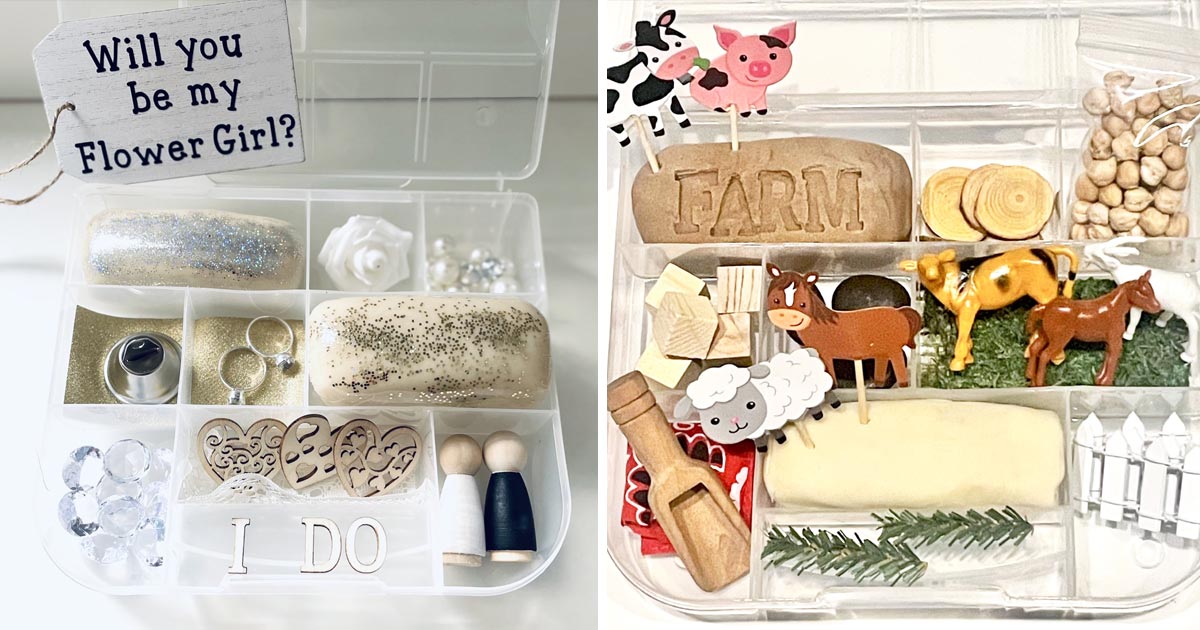 "We watched as communication, collaboration, problem-solving, manners, creativity, imagination, and fine motor skills developed and grew organically."
What started as a unique gift idea quickly grew into an opportunity to bring Mindful Play kits into the homes and businesses of so many through craft shows, social media and their Etsy shop. Creating new kits has been one of Dmitruk and Christoffersen's favorite parts of growing their business.
"At first, it was easy to brainstorm new kits by looking at upcoming holidays and events, but now we look at other sources of inspiration, too," Dmitruk said. "From birthdays to gender-neutral themes, to special requests, to our own kids' interests, we've gathered ideas from so many places!"
Especially with youth being homebound due to the COVID-19 pandemic, the Mindful Play sensory kits offer an opportunity for kids to get creative no matter where they are.
"Our kits provide children a positive, safe, risk-free play opportunity in which they can truly be present in the moment of play and ease some of the stressors that they may be experiencing around them," said Dmitruk. "Students with high anxiety, difficulty transitioning, social phobias and depression have benefited largely in engaging in mindfulness tasks involving sensory play."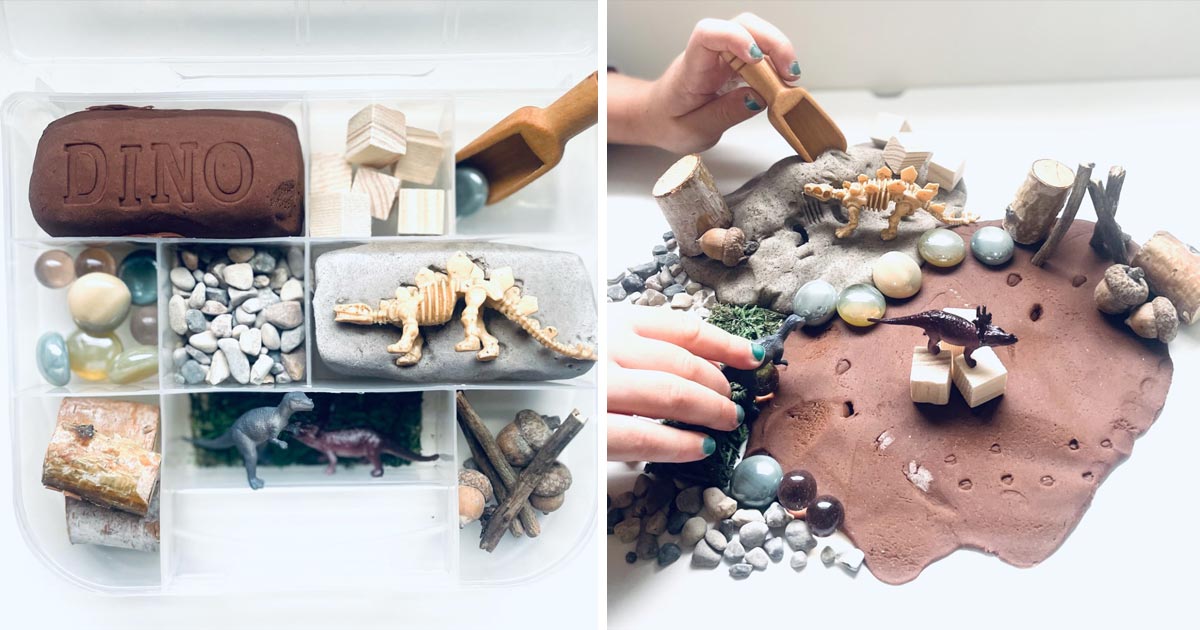 Dmitruk noted child psychologists have purchased Mindful Play products to use in their practices to help children feel more comfortable and open to discuss topics that may be difficult.
"The loose parts in the kit provide opportunities for counting, sorting, pattern making, addition, subtraction, graphing, letter practice and so much more," she said. "Playing is extremely important work for developing minds, and we love that our kits contribute to this growth!"
Dmitruk and Christoffersen's future goals for Mindful Play center around the belief that communities thrive when productive and positive opportunities are available for all.
"We have always envisioned opening a storefront where families could build their own kits, or where we could host small educational trainings, or yoga classes for kids," said Dmitruk. "Our dream is to one day employ people with disabilities to help us create and assemble our kits!"
"Each Mindful Play Sensory kit is an invitation for your child to create something magical."
You can see all available Mindful Play kits for purchase on Etsy. To see their latest creations, follow @mindfulplaysensory on Instagram.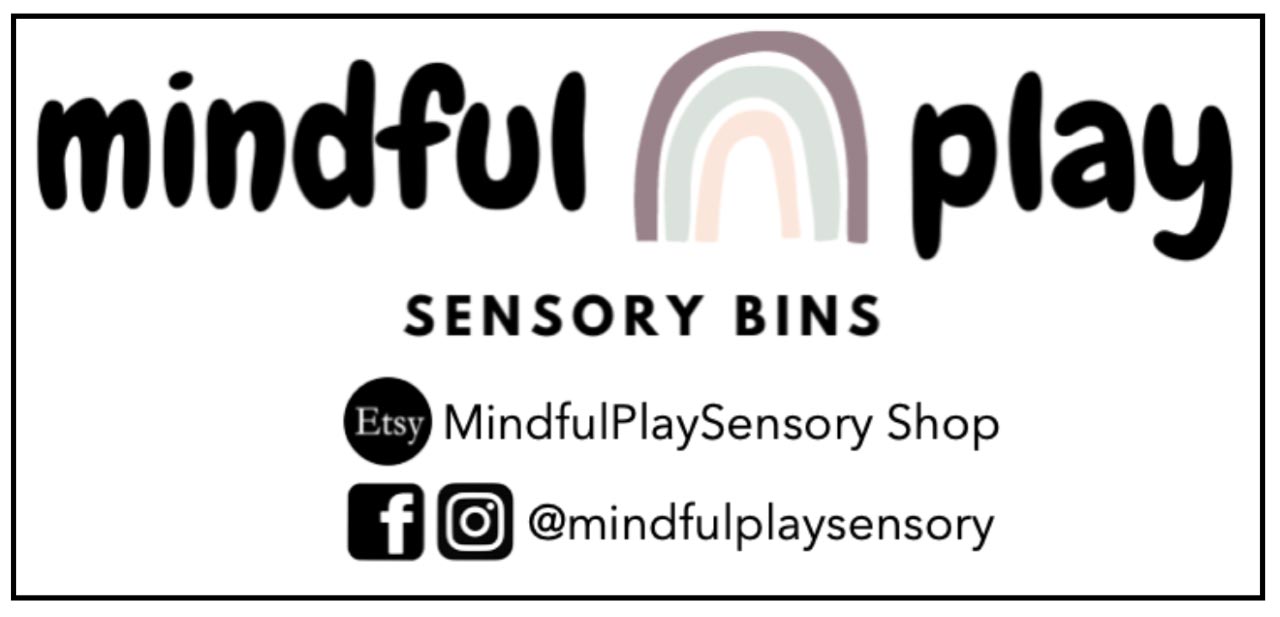 Written by Sarah Suydam. Managing Editor for West Michigan Woman.
Photos courtesy of Mindful Play Sensory Kits.