"What are you doing to change your community? What are you doing with your unique gifts?"
You may already know Tasha Blackmon—or perhaps you became acquainted with her in May 2019, when she graced the cover of West Michigan Woman. Today, the CEO and President of Cherry Health dazzles our pages as the 2020 Brilliance Awards Woman of the Year.
Plenty has happened in between.
Tasha is quick to note she's so passionate about her career, it never feels like work. "I never tire of it. I'm on a mission! My team goes above and beyond, every single day. Above and beyond is the norm for Cherry Health."
She projects her authentic self, all the time. It touches everything she does. It colors the world around her. It lifts the people she serves and works with. It's integral to the rare spirit that's Tasha.
This year has been full of highs, lows and challenges, yet it's also been a year of realizing every problem has a solution: "It's inside of me, it's around me or it's above me. It's been a year filled with rapid decision-making and situational leadership—not my typical style—to meet this moment."
The emerging COVID-19 pandemic meant developing a high-level strategy.
"My team went for it! We did the impossible. They are the true magic that fuels Cherry Health." There were situations, Tasha mentions, where Cherry Health wasn't fairly portrayed by national media. "It was important to correct the narrative. I went on a road show!" She got out into the community and presented on the impact Cherry Health offers to communities, as well as the strength of the team doing the work to keep its clients safe and healthy.
It was about embodying courage.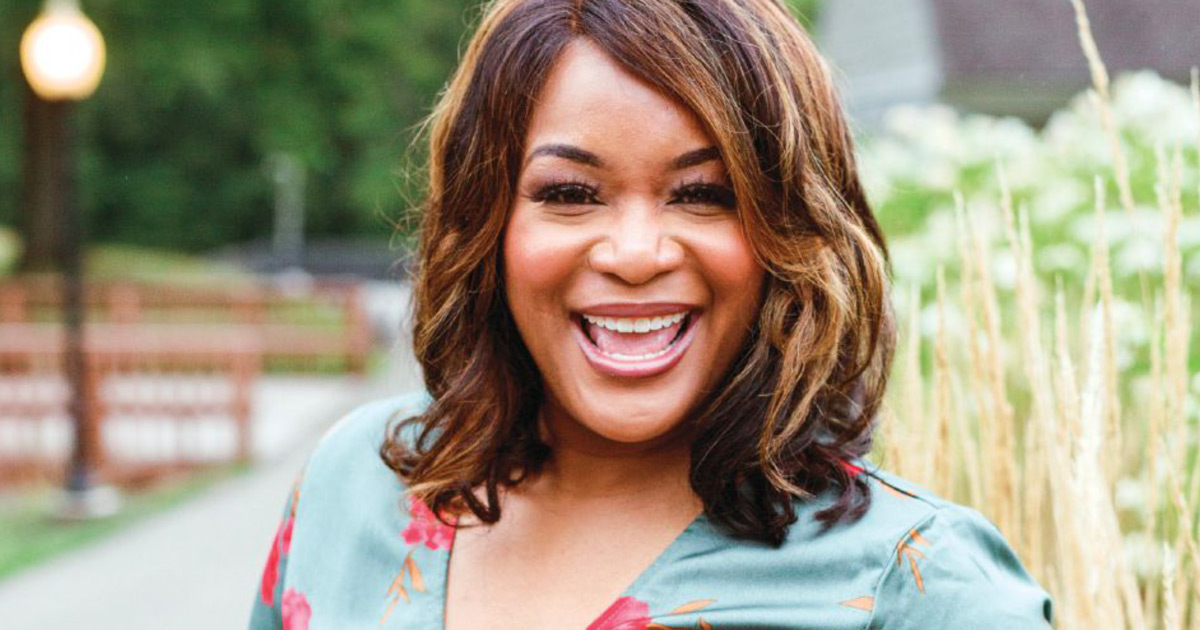 "Because of my faith, I'm pretty fearless. The team was able to show their courage throughout COVID-19. We have a team full of determined individuals. The hope that our patients and team would emerge from the pandemic healthy was stronger than the fear of the unknown." And her team wanted to make sure health care disparities weren't affecting their patients during the stay-at-home order. Cherry Health serves 80% of those with the lowest income in Kent County and 70,000 patients statewide. Locally, there was a push for unity, for supporting one another, in which Tasha felt the support of the entire community coming together.
"If we can get through COVID, we can get through any challenge to our community."
Cherry Health stabilized peoples' chronic diseases prior to the pandemic, germane to having extremely few fatalities from the new coronavirus—and testament to the quality care provided to their patients. The organization's correctional health services reentry programs in Grand Rapids and Detroit are even holding the virus at bay.
"Our standard of care is excellent."
Confirmation of this quality comes through the U.S. Health Resources and Services Administration (HRSA) bestowing upon Cherry Health the top Health Center Quality Leader award—placing it in the top 10% of outcomes of all health centers nationally. The organization also received eight Priority Health Quality Awards. "We couldn't be more thrilled to be a member of the Gold Club. We're keeping people out of the emergency room. We're improving the quality of life for our patients through our intervention. We're adding years to lives—and to families—as a result."
Cherry Health has been to migrant farms, in collaboration with the state of Michigan as well as the Kent County Health Department, testing as many as 400 people for COVID-19 in a single day and thousands already. They've partnered with urban churches to provide testing during a food giveaway. Their most recent testing event occurred September 11, in conjunction with the Greater Grand Rapids NAACP. Cherry Health has broadened its reach, going directly to the hardest-hit ZIP codes. The work is nonstop.
"We know our worth and the value we add to the communities we serve! We know our limitations. We also know if one organization wins, we all win. COVID-19 has been devastating on so many fronts, yet it has been ideal for collaboration and accelerated growth. We are grateful and appreciative of the support we've received from the state, federal government, foundations, organizations and individual donors. We could not make it without their support."
Still, there are people who make light of the pandemic; who dismiss hardships not affecting them; who disregard people from different walks of life. "I've been on the receiving end of poor treatment. Someone else's lack of lived experience doesn't mean it didn't happen or that social injustices aren't real. I choose to respond with kindness. The impact is greater this way. We must get to a place of responding with love to change our community for the better."
The Cherry Health Board of Directors has been extremely supportive. "I acted very quickly and decisively in the first few weeks of the COVID-19 crisis. I surrendered some of my salary to preserve as many staff as possible. The leadership group and many others followed suit. Everyone's been thoughtful of standing operations back up." Though the organization shifted quickly to virtual visits, it never shut down. "We've remained open during the pandemic. There are people who only have access to us in person."
During these times, Tasha muses, kindness and giving are more important than ever. "Cherry Health is one of many worthwhile organizations. Our board volunteers their time and leverages their network—caring for the underserved." Caring that demonstrates itself in kindness.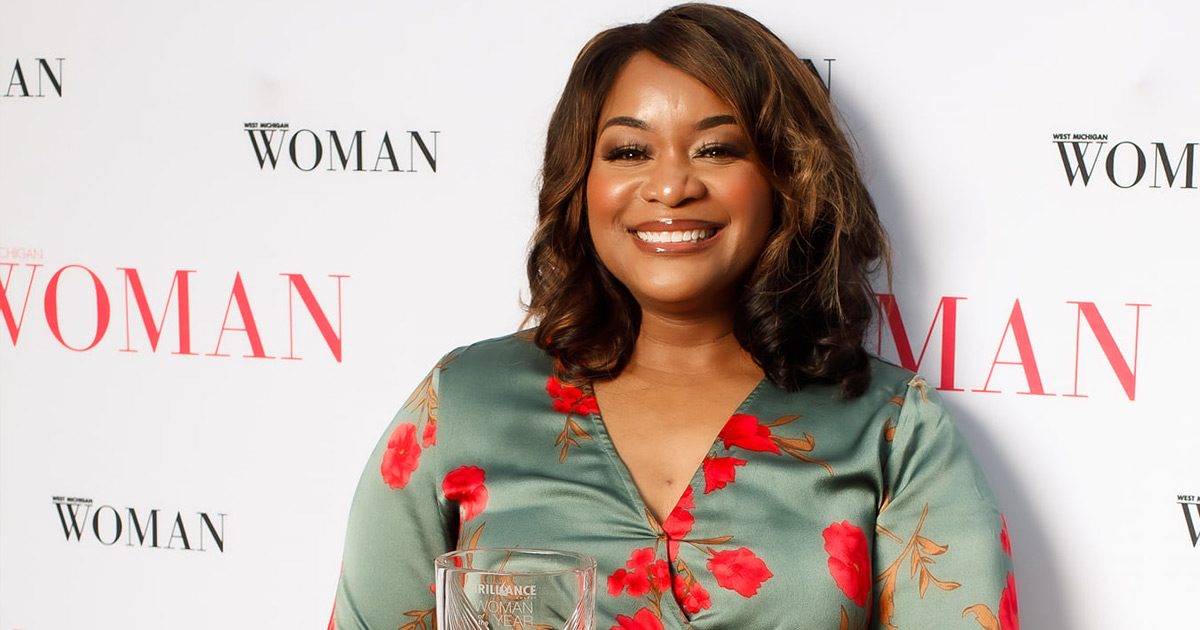 Photo courtesy of Amanda Montgomery, Arrae Photography.
"What can we do today?" Tasha asks.
"Just be more kind. Don't look through people. See them for who they are; assume good intention. People are tapping into a deeper level of kindness—a heightened sense of awareness. It's how I respond to unkindness: Meet it with kindness, every time.
"I choose to elevate. Positive energy is contagious."
That energy surrounds Tasha in all she does and is shared by and reflected in her team. "Working at Cherry Health fills you up! Our team is some of the most compassionate people you'll ever meet. We exhibit sheer will in the relentless pursuit of quality health care for our patients."
This year has taught Tasha the power of resilience. "Despite your circumstances, you can move beyond even the most challenging moments. I asked staff to do the impossible and they exceeded my expectations every time." There's that magic again!
The COVID-19 team is a dream. The human resources department recruited 101 people since March, as the pandemic emerged, to ensure no gaps in care. "People are working around the clock—literally day and night. We reviewed our operations during COVID, to be even better stewards of the resources we have."
There's gratitude and high praise for the Cherry Health board, too. Over half of the board members are patients, with physicians, attorneys, and homeless representatives offering their knowledge, skills, and ability to continually bolster the organization's efforts and successes.
"Our boards have high expectations and push us to excellence. I love it! The board challenges us to elevate and do great things—iron sharpens iron."
And like Tasha and her team, those great things are nonstop.
---
Thoughts from Tasha Blackmon
2020 Brilliance Awards Woman of the Year
First, I'd like to thank God and give honor to God, who is my redeemer, who is my protector. Even as we navigate through these challenging times, I'm intentional about maintaining a posture of gratitude, so just know that I am thankful.
I would like to thank my nominators and the selection committee for seeing something in me that resembled brilliance to them. You are all powerhouses in your own right, and I look up to each and every one of you.
I'd also like to honor my fellow nominees, both Georgia (Everse) and Maranda—I actually grew up on Maranda, so—thank you for what you all do and for the value you that add to our community. We appreciate you. Round of applause for you all! Awesome!
I want to thank my family. I want to thank my supportive, never-complaining husband for allowing me to do what I do, as well as our children. I'd like to thank my parents, who raised me well, as well as my extended family and friends for their love and support.
And finally, I would like to offer my deepest and most heartfelt thanks to the Cherry Health team. They day in and day out provide care to those that are underserved, they do it without complaining, they give above and beyond what I think any employee should be expected to do—and they do it with heart, so I just want you all to know how much I love and appreciate each one of you!
It's imperative, in times like these, that we remain resilient and we choose to shine bright and spread hope.
Hope begins with a vision—it's a vision of a better future for our children. Then that hope must manifest itself into a willingness to change—changing so that innocent lives lost, like our native daughter, Breonna Taylor, won't be in vain.
I feel this community is embracing change and shifting. I have an abiding hope that my beloved hometown is becoming a place where every life is valued. What I know for sure—and what I've actually seen during COVID—is that when we work together as a unified committee, and community, we harness the power to light up the dark places.
I'm humbled and honored to have accepted this award and I'm just surprised. In closing, I just would like to leave you with something to ponder. Ask yourself:
How am I using my unique skills and gifts to make my community a better place to live?
Thanks again for this honor!
Written by Amy L Charles, Editorial Director for West Michigan Woman.
This article originally appeared in the Oct/Nov 2020 issue of West Michigan Woman.
Photos courtesy of Kelly Braman Photography.