Meredith Bronk, CEO & president of OST, appeared on West Michigan Woman's cover in June 2014.
Authentic, purposeful and determined, she'd recently become president of the technology company. She's since added CEO to her title, grown staff from 150 to 250, become more comfortable in her worlds, and learned to celebrate her successes.
Among those successes is 2019 West Michigan Woman Brilliance Awards Woman of the Year.
"They asked me during the interview process for my definition of Brilliance. I had to think about it for a little bit, so like any good type-A person, I looked it up when I got home. Brilliance: Intense brightness of light. When I thought about what I might say if I had the privilege of being on the stage tonight, I kept coming back to that 'intense brightness of light.' So, I visualized all of the women in this room and imagined each of you holding a flashlight. Think of the brilliance we would see!"
Meredith understands the importance of light; of recognizing your talents and gifts. She recalls an employee, noting she'd be the only women on an upcoming panel, asking if she was prepared for related questions. It woke her up. She realizes there's power as a female leader in tech. She embraces and recognizes that leadership role. It defines her.
"Why not celebrate it? Why not recognize it? There are women doing bigger things than I am, but I can do my part!"
She tells herself, her daughters, others: "You use what you've got. And you use the hell out of it!" She wakes each day with a push to use her talents, more secure in what they are and aren't. She's less apologetic than she once was.
"Today, I know who I am."
"I am on this stage as the President and CEO of OST. I am also a wife to my husband, Kipp—my true partner in life. I am a mom to three strong teenage daughters, Tori, Talia and Ainsley. I am a sister to two courageous women. I am a daughter to my very first role model, my dad. I am a coach. I am a friend. Colleague. I—like all of you—wear so many hats. And in our pursuit of trying to be all things to all people—and realize the futility in the efforts—I am so grateful for the lights that come around me to lift me up and show me the way."
The morning after the Brilliance Awards, Meredith's daughters told her how proud they were of her. She's proud of them. She ponders where she is as a mom to Ainsley, Talia, and Tori, 15, 17, and 19, no longer juggling adolescence and pressure to be Super Mom. She defines motherhood differently. "It's so much more fun!" She loves how it's all come together; she loves the adult conversations; she has a unique perspective.
"I've always shared with my kids the things I'm doing, so they wouldn't have a false sense of success; of it being easy." Long ago, she explained why a compensation conversation with her boss was hard for her. Talks with them now revolve around teachers, grades, friends, college. "We talk about struggles. My willingness to share encourages them." It's a great joy and a privilege.
"My mom passed away almost two years ago from cancer. She was the mother of three girls—like I am. And I'm almost embarrassed to admit that it was in those weeks and months as she was battling that I truly came to appreciate all that she taught us. She was a strong and generous woman, who raised strong and generous women who are raising strong and generous kids.
"She taught us that achievement alone is unfulfilling and that being visible is most valuable if that visibility helps others rise. And that a society achieves its greatest potential when strong women voices are heard."
Meredith is a strong, generous woman, wherever she is. Though not without her own humor and spirit, she considers Kipp, a stay-at-home dad for 10 years, the fun parent. "I'm pretty purposeful. That can mean less spontaneity; usually, I'm on a path."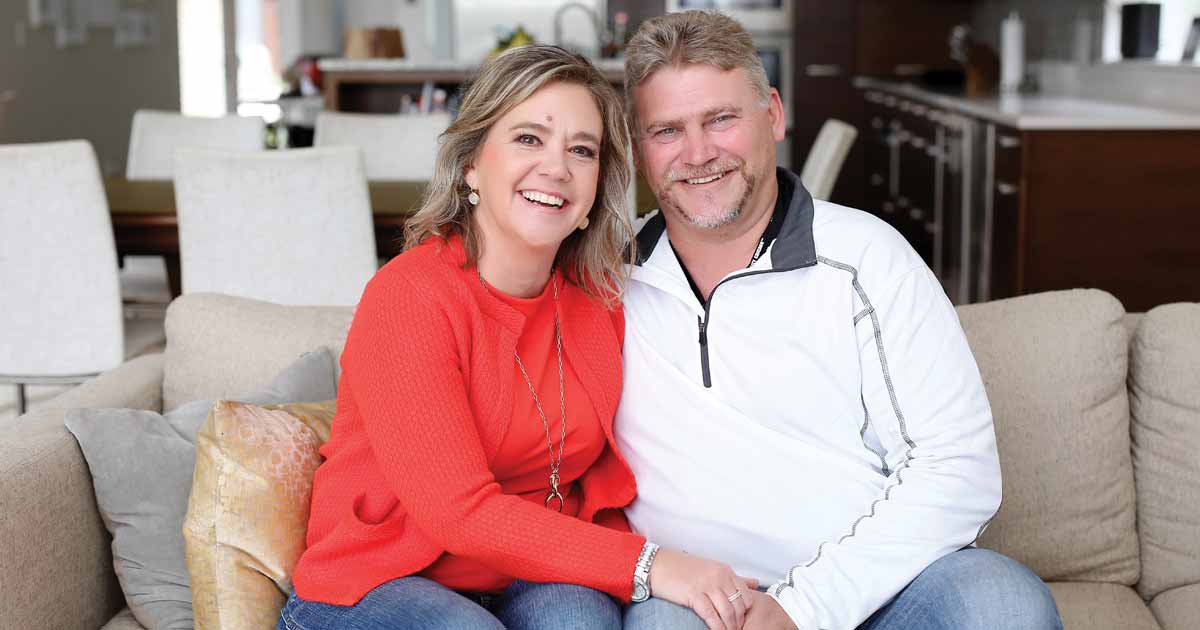 The couple, she admits, are imperfect humans. Meredith jokes with her girls, "We're screwing you up somehow!" She remembers a raised-voice interaction with Tori—"I wasn't proud of it"—and later going to her, telling her, "I want to have a great relationship with you. How do we define that? How do we get to that?" If you've raised your children to be strong and independent and have their own thoughts, she muses, you have to honor that. Their intentions are strong. She's proud of what they've done.
Sometimes, Meredith struggles. Always, she learns. At the Brilliance Awards, we were inspired by the finalists' stories, though we only caught a glimpse. "We tend to fill in the blanks with awesomeness." Sometimes, it's a grind. There were times when Meredith felt as though she'd be better off not doing the job she has today. That's when Kipp and others shined their light, illuminating her situation and lifting her up.
Being lauded Brilliance Awards Woman of the Year, while awesome and exciting, doesn't define Meredith. Still, a friend texted her afterward, reminding her to revel in the glory. "She said, 'I know you're going to blow right this past this award. Don't. Give yourself 24 hours to bask in it!'"
Meredith's employees made sure she relished her moment: The next day, in a meeting, she was told someone wanted to see her. People were "coming out of the woodwork," so she stepped out—and found the OST staff, amid decorations they'd quickly arranged for a celebration in her honor.
"I believe that our opportunities exist today because others—like my mom—paved the way, and our legacies will be defined by the women who come alongside us. Because alone—even doing great things—we are just a light."
"In the whole, I know who I am." Meredith knows the value of the gifts she carries with her, everywhere. She has "an amazing platform" to leverage them. She's had a whole world open up. "In this community, business leaders are very engaged. There's a sense of responsibility; a pride in community that goes beyond business. It makes West Michigan a special place."
She appreciates the sense of community pride that as a business leader, she's able to participate in and walk alongside. She appreciates the power in having support of family, friends and mentors; in having a great partner at home.
"The women leaders I know—we couldn't do what we do if not for the people around us. That starts at home."
"When we come together and lift each other up, like we are doing here tonight, that's where brilliance happens."

Written by Amy L Charles, Editorial Director. This article originally appeared in West Michigan Woman.
Photos courtesy of Karyn May Photography.