Kelly, Carl, Samantha and Tommy Jandernoa use their time in a variety of ways—among them swimming in the pool or teeing off on the golf course.
But the one thing the whole family is sure to do each and every day? Spread joy and kindness!
Learn more about the Jandernoa family and how the Red Glasses Movement challenges and inspires others to live boldly, love big, and pass it on.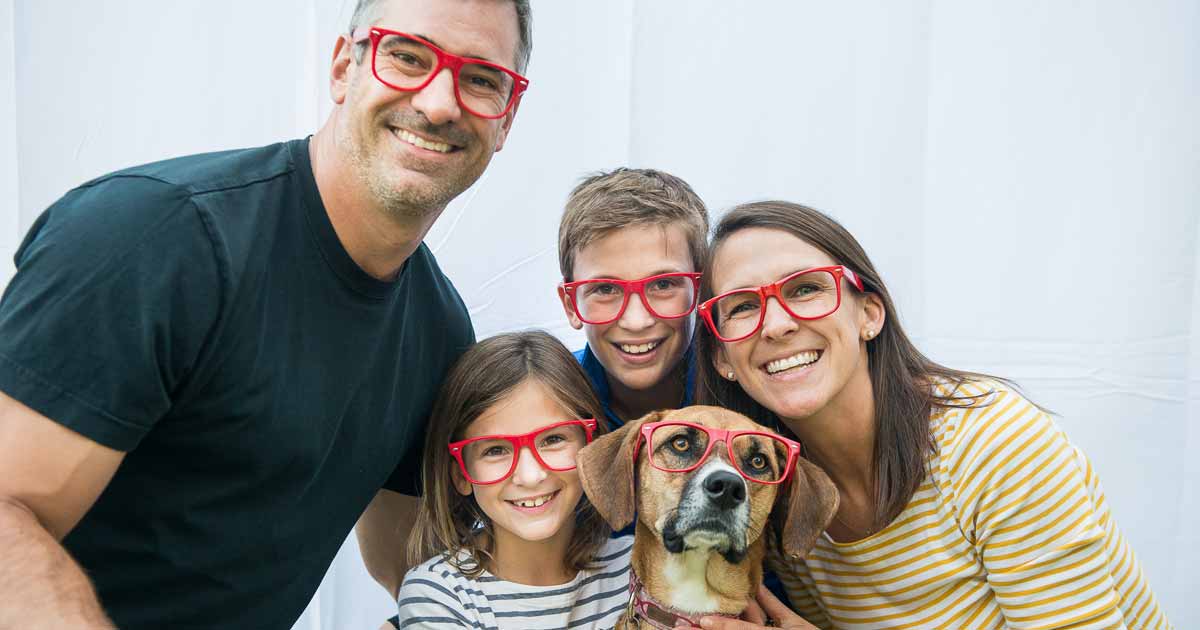 When Kelly Jandernoa isn't working as an oncology nurse and her husband, Carl, isn't handling investments in the realm of private equity, they focus on getting red glasses into the hands of everyone they know. And even those they don't.
Started in honor of the Jandernoas' youngest daughter, Audrey Louise—who passed away suddenly from sepsis in January 2018, at the young age of 5—the Red Glasses Movement seeks to share her positive and passionate view of life. Audrey, who was born with Down syndrome and a congenital heart defect, faced many medical and cognitive obstacles that she consistently overcame with hard work and a smile. Her iconic red glasses became a reminder of the love she shared and the countless high-fives and hugs she gave to friends and strangers alike.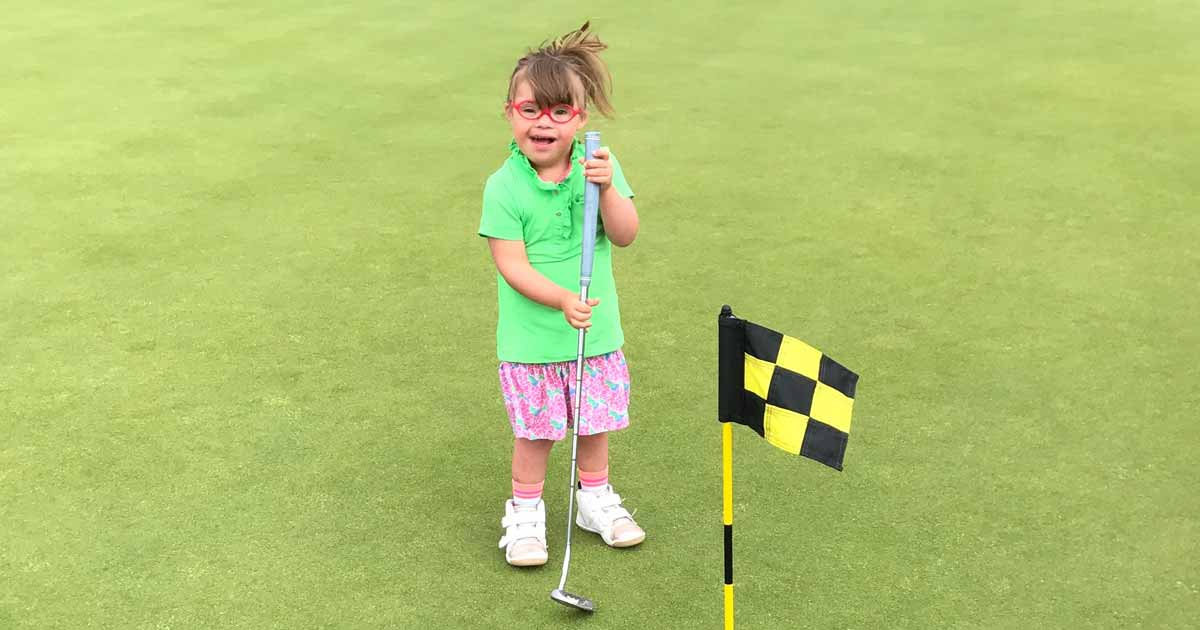 "Our main focus with the Red Glasses Movement is to inspire people to live boldly and to pass that goodness and feeling on to other people," said Kelly.
"Audrey lived her life that way. She did crazy stuff and pushed you a little bit outside of your comfort zone; to reach out to strangers and to go for it and take that next leap to whatever it is you're thinking about doing."
The response to the Red Glasses Movement has been extraordinary. Support has come in from all around the world and from a wide variety of community ambassadors, including Make-A-Wish, Frederik Meijer Gardens & Sculpture Park, Steelcase, Special Olympics Michigan, and more. From speakers at conferences and companies offering training for their employees to presentations in schools, there are countless people embracing what the movement stands for.
"We've shared over 11,000 glasses since January of 2018—mostly in West Michigan, but we're also working on expanding to the east side of the state," said Kelly, adding that churches are passing along Audrey's message to their congregations.
"There's also occasionally one person who will order a single pair of glasses online and I just go, 'Oh, this is so special!' because this person wants to support the movement, but is also intrigued by the message and hopes to get something extra out of having them—whether they're sitting on that person's desk, hanging in their car, or being worn on their face."
In the Jandernoa home, there's a map with a pin in each location around the world where red glasses have ended up so far: Paris, Dublin, Denmark, Czech Republic, New Zealand and Switzerland, to name a few. From hanging behind the bar in a pub in Ireland (thanks to some Aquinas College study-abroad students) to priests and nuns donning the crimson specs inside the Vatican in Rome, it's safe to say the movement is steadily making its mark.
There's even a man in Portugal who takes it upon himself to hand out the glasses to everyone who visits his winery.
When the unthinkable happened, friendships and love coming from all directions helped the Jandernoa family through. From the lifeguards at the Egypt Valley Country Club pool where Audrey learned to swim (and could be a little bit of a troublemaker) and beyond, those who knew Audrey respectfully came together to honor her memory.
"She was their friend!" said Kelly. "It was very sweet to see everybody showing up and supporting us while providing us with love and lots of grace."
Kelly and the Jandernoa family hope the Red Glasses Movement will continue to spread kindness throughout the world—to as many people as possible and to break down barriers, just as Audrey would.
"She lived such a life of joy and would walk up to any random person and start talking to them and give them a hug," said Kelly, whose family met so many people in their lives that way.
"Just because Audrey's gone, we don't want to stop spreading that message. It's opened up so many doors and opportunities for people to join in with one another and realize we're all connected in some way."
The goal for this ever-evolving inspiration movement?
"Get a pair of red glasses in the hands of everyone in the world."
To learn more, visit The Red Glasses Movement.
Written by Sarah Suydam, Staff Writer for West Michigan Woman.