Carl Erickson values transparency and quality, in his personal life and as the CEO of Atomic Object.
The software company, which designs and builds web and mobile apps, has a deeply ingrained perspective on quality and building quality products because of something Erickson learned from his grandfather: "If it's worth doing, do it right."
This philosophy also contributes to Erickson's support of women in the workplace: "One of the great things about being an entrepreneur is that you define the company you want to work at."
WHAT GUIDING PRINCIPLES MAKE YOU A STRONG SUPPORTER OF WOMEN IN THE WORKPLACE?
Better gender balance in the workplace is better for clients. Roughly half of our clients are women. It seems like a smart, obvious thing to have women in the software design and development process.
Atomic wants to be a 100-year old firm and I don't know what the world will throw at us. The more we have strength in diversity by how we view the world, by how we prioritize, by how we respond to opportunities and threats, the more robust it makes the company.
WHAT DOES THAT LOOK LIKE IN PRACTICE?
We moved the company from 9 percent to 35 percent women in about four years.
We looked at the copy we used in our job descriptions and advertising, where we were advertising, and we prioritized women in computer science in Michigan. We were very conscious about making sure our pipeline had women in it.
We changed our operating agreement so that you could be a part-time shareholder.
We now have now have very generous new-parent leave, which is available to men, too.
We formally recognized the leadership role that our business manager had long-played. Giving her that recognition sends a signal that we see women in the company across all levels of tenure, leadership and experience.
IS THERE SOMETHING YOU'RE MOST PROUD OF WITH RESPECT TO SUPPORTING THE WORK OF WOMEN?
I came across a team the other day and two of the three leaders were women. Not because we arranged it that way, but because that was the right team for the job.
The thing that really makes me proud is to see the young women who have joined the company and grown in their experience, skills, confidence and leadership positions—their personal growth, accomplishments and successes.
WHAT SUGGESTIONS DO YOU HAVE FOR OTHER MEN WHO WANT TO INCREASE THEIR SUPPORT OF WOMEN IN THE WORKPLACE?
There are a lot of men in a lot of companies who really do believe it's important to have more women in the workplace, but don't do anything. They need to lead with their behaviors. I did a blog post on what we did to shift from 9 percent to 35 percent women and I think every company out there could do those things. They're all accessible.
Stop talking about it and take action.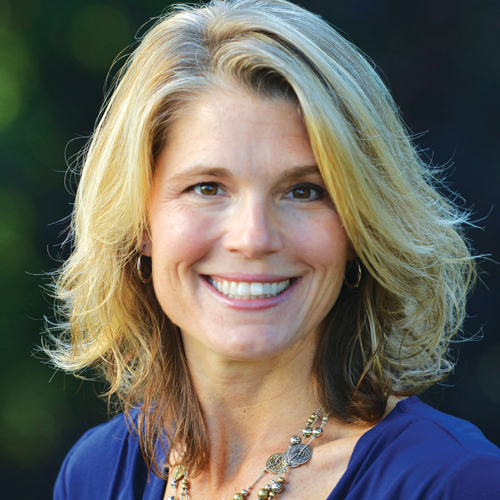 Kirsetin Morello is a Michigan-based author, speaker, writer, travel-lover, wife and grateful mom of three boys. Read more about her at www.KirsetinMorello.com.