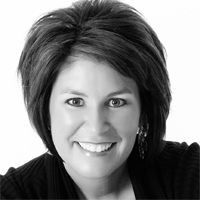 Anyone who knew me before I had children knows that I wasn't the most…flexible person in the world. I like to have a plan, know what's happening, and be prepared.
Anyone who has children—and particularly twin boys—knows that it's next to impossible to be totally prepared for anything.
My husband and I had hoped for a relaxing Christmas holiday, but when both of our boys came down with pink eye the week before Christmas, it was a little tough. We powered through—even when one of our boys had an awful reaction to his antibiotics during Christmas dinner. I won't get into the gory details—trust me when I say it was bad. Really bad.
We adapted to our tumultuous holiday, and decided that we would enter the New Year a healthier, calm family. The boys were feeling better, Christmas was behind us—and I came down with a terrible cold.
And just as I was feeling better, my poor husband lost his footing on the ice and is now trying to wrangle our boys on crutches.
Like I said in the title of this blog, it always gets better and sometimes it gets worse. But one thing is for sure: I am never bored!
Written by: Kasie Smith is a Michigan native. She was born in Traverse City, and now lives in Grand Rapids. She enjoys golfing, spending time in the sun, and watching romantic comedies with her very own leading men, her husband Jason and her twin boys, Jackson and Spencer.