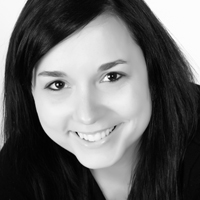 The year is still (relatively) new and while I am not a big fan of resolutions, I have decided that 2012 will be the year of the Life List. Maggie from Mighty Girl came up with this idea and I just love it. It's simple – just make a list of things you want to do in your life and make it happen. You can check out her list for inspiration, from the mundane to the utterly delightful. I won't bore you with my entire list, but here are a few things I hope to make happen in 2012:
• Have a dress made
• Write a short story
• Bake my own bread
If you made a life list, and you should, what would be on it?
Written by: Julie Anne has an impressive vocabulary and an extraordinary sense of humor. She has even entertained the idea of doing stand up comedy someday! When she's not writing, you'll probably find Julie Anne at the Farmer's Market or home with her nose in a book.