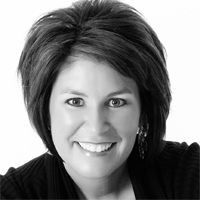 I love a good wine, and I won't soon forget the complimentary bottle that led to the recent purchase of my new car.

Last year on my wedding anniversary, my husband, Jason, and I went to the 1913 room for dinner. Prior to the meal, we went for a drink at Reserve. We got to talking with the bartender about Jason and my hometown, Traverse City, where strangely enough he is also from. But just when I thought it was a small world, the person sitting next to us turned and said he had a house in Traverse City. In fact, his summer home is a mile away from my in-laws. We talked for several minutes about our mutual friends, and when it was time for he and his wife's dinner reservations, we all exchanged phone numbers.
Later at dinner, Jason and I were treated to a complimentary bottle of wine from our new acquaintances. What a pleasant surprise! I thought, the next time I need to buy a car, I'm going to give our new friend, Todd Wenzel, a shot.
Fast-forward a year. Jason and I were in the middle of a car swap, he was getting mine, I was getting a new car, and I remembered Todd Wenzel's hospitality. I went into the showroom, and talked with a salesperson, Alex, and immediately felt as comfortable discussing my vehicle needs as I did talking about mutual friends over drinks the previous year. In sales, I don't like to play games, but we were treated well, they listened to our needs, were straight forward and accommodating, and there were no surprises.
I picked up my car, in silver, on Saturday. It was just as I imagined it, just as it was described to me. The experience was smooth, like a nice, complimentary bottle of wine. I'm sure Todd Wenzel didn't expect a sale out of his gesture in the restaurant, but you never know in business what will come from treating people right. In any situation, honesty and integrity can translate into something pleasantly unexpected.
Written by: Kasie Smith is a Michigan native. She was born in Traverse City, and now lives in Grand Rapids. She enjoys golfing, spending time in the sun, and watching romantic comedies with her very own leading men, her husband Jason and her twin boys.