Wealth alone cannot buy a quality retirement any more than it can buy happiness—but having a solid financial foundation can make those years more enjoyable.
As you consider a long, happy retirement, give some thought to the most expensive aspects—housing, transportation, healthcare and food—the effect of inflation and how to budget for it all. Entertainment should be included, too, since social activities enhance your physical and emotional well-being. Keep in mind that these percentages will vary as life changes, so it's a good idea to account for the biggest line items as you plan for the future.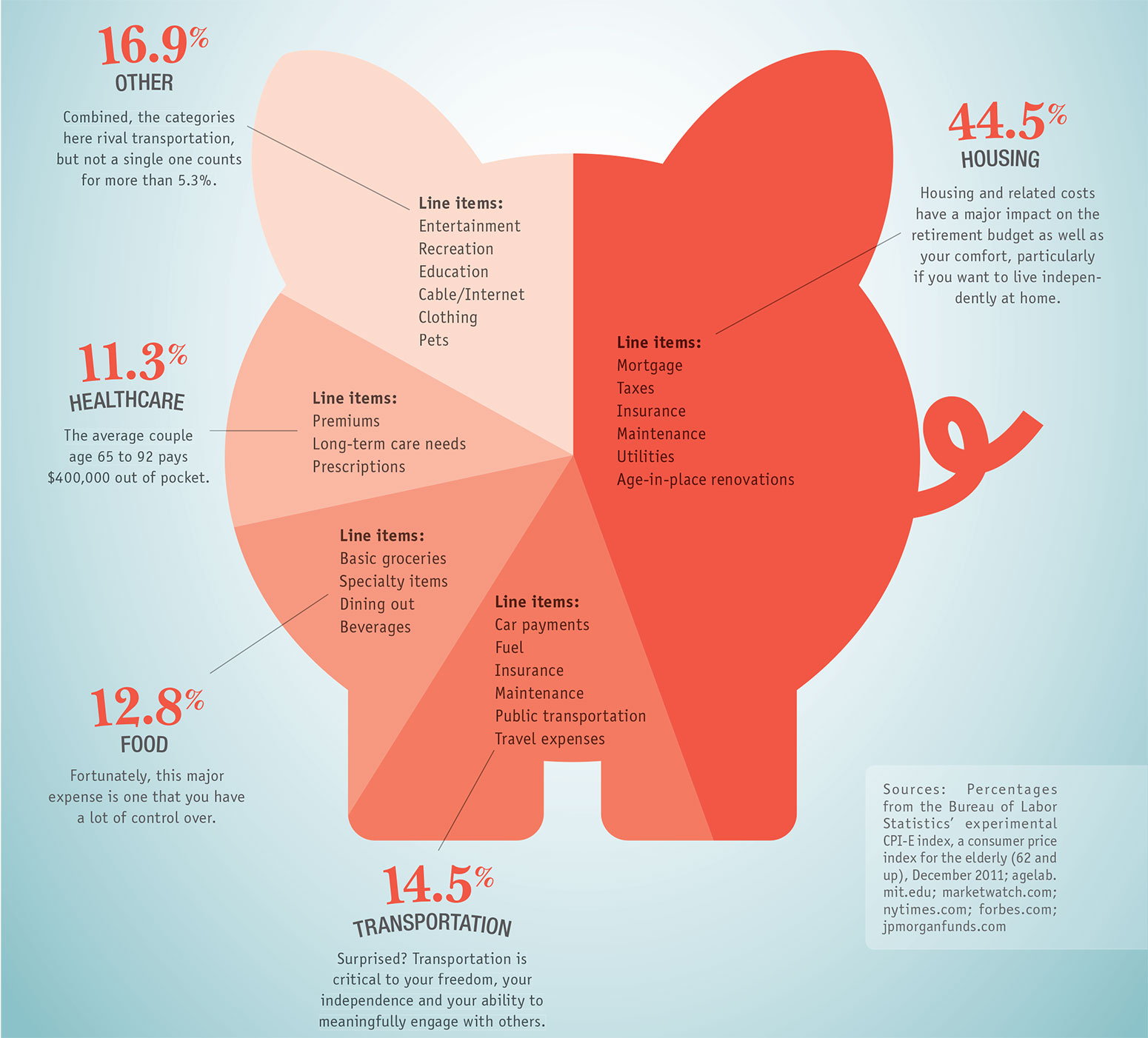 Article provided by Melissa Stewart, CFP®, AIF®, Financial Advisor at Blueway Financial Partners of Raymond James. This article originally appeared in Raymond James Point of View in July 2016.
The information contained herein has been obtained from sources considered reliable, but we do not guarantee that the foregoing material is accurate or complete. Raymond James is not affiliated with any other entity listed herein. Certified Financial Planner Board of Standards Inc. owns the certification marks CFP®, Certified Financial Planner™ and CFP® in the U.S., which it awards to individuals who successfully complete CFP Board's initial and ongoing certification requirements. Raymond James & Associates, Inc., member New York Stock Exchange/SIPC. 2060 East Paris Ave SE, Grand Rapids, MI, 49546. Phone: 616-974-3370
Save