Serve up an authentic Mexican dish at your next party with these favorites from Supermercado Mexico co-owner Kerry Olvera! Kerry began sharing her recipes at the request of many, and since February 2013, her blog has received more than eight thousand hits. Activity on Pinterest has also "unexpectedly taken off," Kerry said. "People have enjoyed specialty dishes from my hands and stovetop and ask for the recipe. I'm not one to keep secrets. At least not cooking secrets! I love getting a helping hand in la cocina."
Here are some of her suggestions for any meal of the day—all packing a powerful Mexican punch!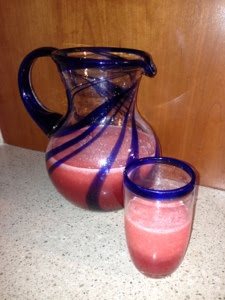 Drinks: Agua de Sandia (Watermelon Water)
"Aguas are popular in Mexico, where you could find big containers filled with watermelon, lemon, lime, tamarind, hibiscus, and strawberries—all wonderful fruits and refreshing. Chop the fruit into pieces your blender can handle. Add sugar to taste and water, too; it helps all ingredients to mix. I really play this one by ear and don't use a set amount, because each fruit has it's own sweetness and varies per harvest, too. This is a mouthful of sunshine. Enjoy!"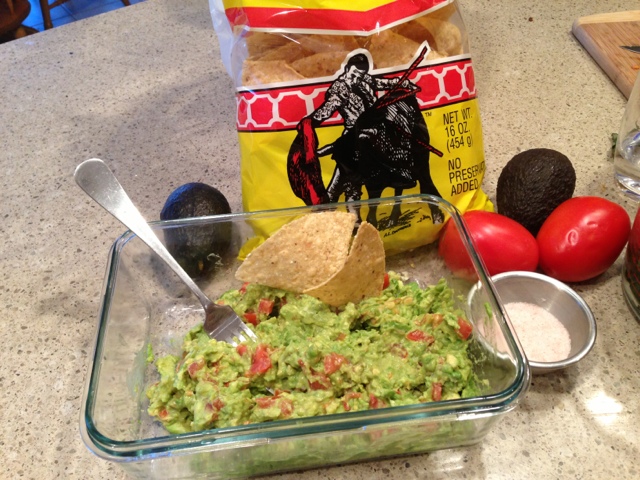 Appetizers: Guacamole
"Cut avocados into quarters, and peel from the point down. Usually, it comes off in one big piece. To remove the seed, cut into it and twist. It will pop right out. Cut a Roma tomato into small cubes. Peel garlic by flattening it with the side of a knife; the paper wrap comes right off. Chop it finely. Mash the avocados with the garlic, add your tomato and salt. Now just let it sit a bit, so flavors can mingle. Can you resist?"
Main Course: Huevos con Chorizo (Eggs with Mexican Sausage)
"Use beef chorizo if you want something spicy, or add cream to reduce the spice. I use 3/4 of a tube of chorizo for my family of five. Cook thoroughly by stirring the chorizo up in a skillet while cooking, to avoid burning. Add eight to ten eggs into the skillet when the meat is cooked. Scramble the eggs in with the meat. Add salt to taste. I can smell the chorizo cooking now! Warm up a tortilla and load it with eggs, chorizo, and cream. You can add avocado, if you like. Also delectable."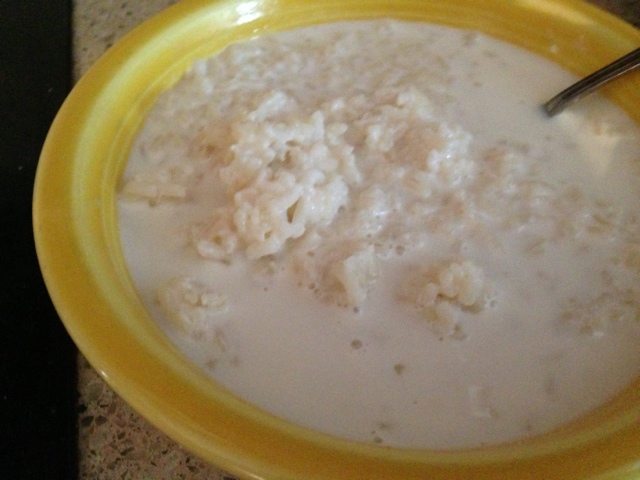 Dessert: Arroz con Leche (Rice with Milk)
"Measure a little more water than you need to cook your rice into a pot and add two cinnamon sticks. Begin heating the water to boil, while measuring and rinsing the rice. Pull out the cinnamon sticks when the water has turned reddish, and add your rice. Put a lid on the pot of rice, and STAY IN THE KITCHEN. The last thing you want to do is clean up a messy stove with rice. A timer is good; set it for 15 minutes and check it, stirring occasionally. The water will absorb into the rice and it will be nearly dry. When that happens, turn down the temperature and add raisins and milk. Stir again, add sweetener to taste. Serve with cool milk or cream, and garnish with a sprinkle of cinnamon."

Find ingredients to all recipes at any Supermercado Mexico store

La Tapatia 1546 Clyde Park SW, Grand Rapids, Michigan
Supermercado Mexico 1160 Chicago Dr SW, Wyoming, Michigan
Supermercado Mexico 3355 S. Divsion, Wyoming, Michigan

Source: Kerry Olvera, Supermercado Mexico