Small businesses are the heart of any community, and West Michigan is no exception. It's more important than ever to shop locally and support those who enrich our community through their entrepreneurship, spirit and creativity.
In this Small Business Spotlight, we sat down with sisters Alyson and Mallory Caillaud-Jones, co-owners of the recently opened (and already wildly popular) Chartreuse Sisters, to get to know more about the delicious spot and how their French heritage offered much inspiration.
Please share a bit about your backgrounds and how the idea for Chartreuse Sisters began and eventually came together.
Chartreuse Sisters was started in 2019 out of our parent's home kitchen. Our public debut began with an invigorating sold out pop-up, followed by the U.S. shut down in response to the COVID-19 pandemic. Knowing people would need sweets more than ever, we created our Monthly Goodie Boxes, which we hand delivered straight to customer's doors, in sunshine and rain (and a very memorable Michigan blizzard).
Having a background in film & video—and no formal business training—we spent our days figuring everything out from scratch. After many taste test parties, business seminars and endless research, we decided to move forward with this dream and look for a storefront.
Even though it didn't meet our requirements, our realtor rightfully insisted we look at one building in particular. It was one we had seen growing up in Grand Rapids on our rides down Wealthy Street; an old pharmacy that had been abandoned since 1970! The moment we saw the original tile floor and tin ceilings, we fell in love and knew it was meant to be.
And thus began two years of restoring the building: Replacing old pipes and electrical units, polishing floors, building walls, painting and learning how to use a lot of new tools! On January 14, 2023, we finally opened our doors to the community and are overjoyed to bring a piece of our French heritage to our beloved hometown.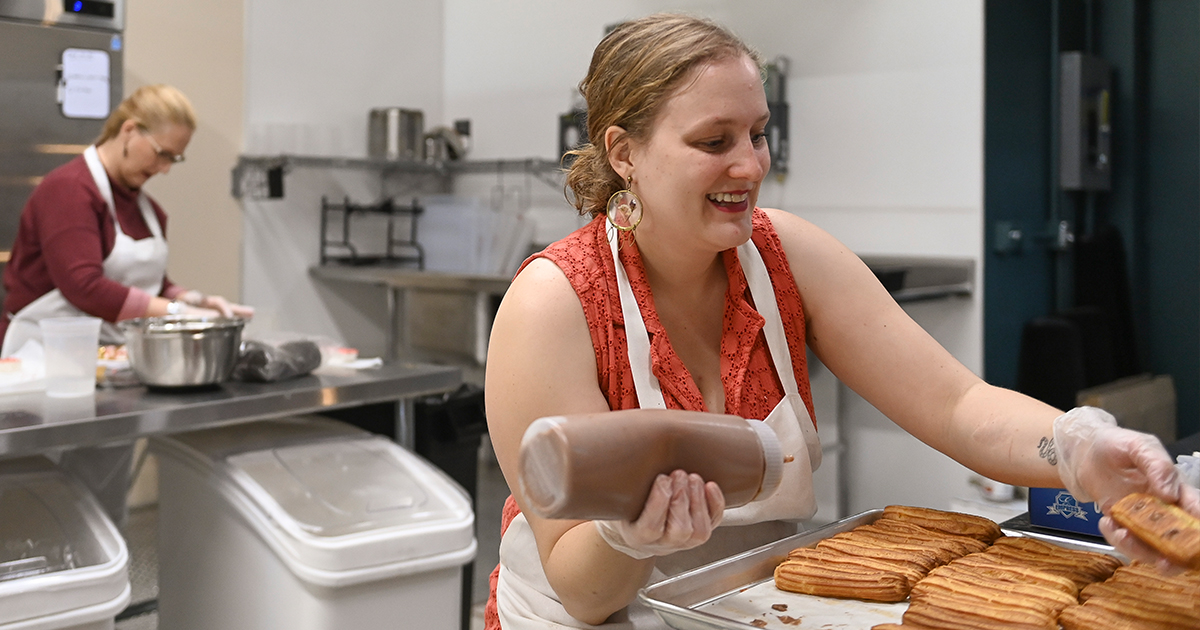 What could customers find at Chartreuse Sisters and what makes your business unique?
Our products are inspired by our French-American heritage and our nostalgic food and drink experiences from traveling here and abroad. We combine French and American pastry and beverage techniques and pair them with flavor profiles found in both cuisines to create unique and exciting treats! All of our products are made in-house and sourced locally when possible.
Talk a bit about your French heritage and how it has inspired Chartreuse Sisters.
We grew up in Grand Rapids with an American father and French mother. They were both teachers who had the summers off, so we had the opportunity to travel to France during our break and visit with our mother's family.
After traveling as adults and exploring different cities, we both ended up back in Grand Rapids. We wanted to share a piece of our French heritage with our beloved hometown and introduce some of the nostalgic flavor combinations we had discovered growing up.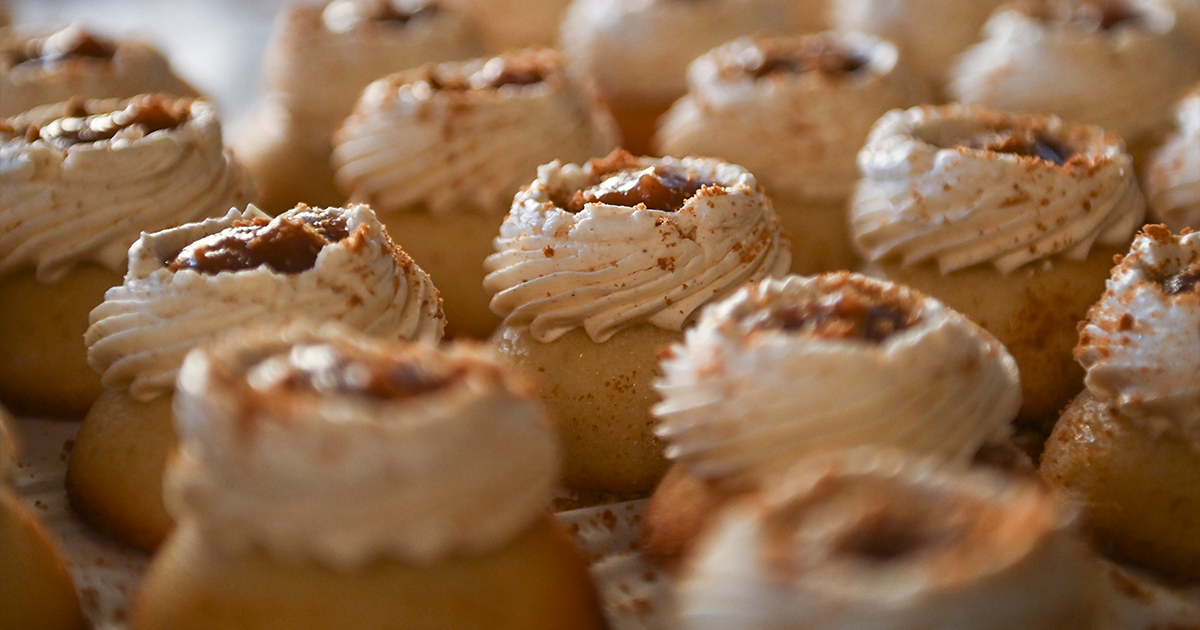 What's your favorite part so far of owning and operating a small business?
It's been so exciting to finally share the space and menu that we've been working for so long on and to introduce the beverage side of the business. We've been blown away by the support from our customers, fellow businesses and community.
How can the community support small businesses like yours?
Come to the cafe to try our pastries and beverages and help spread the word to friends and family!
What are your future goals for Chartreuse Sisters?
We do not currently have seating (we offer take out), but we would love to offer seating in the near future. We would also like to expand our menu to offer custom orders and a catering menu, in addition to offering baking and nonalcoholic cocktail classes and tastings.
Where can people find Chartreuse Sisters and learn more?
In person, you can visit 800 Wealthy St SE in Grand Rapids (at the corner of Eastern & Wealthy). Our hours are noon – 5 p.m., Thursday – Saturday. Visit online at chartreusesisters.com and on Instagram and Facebook.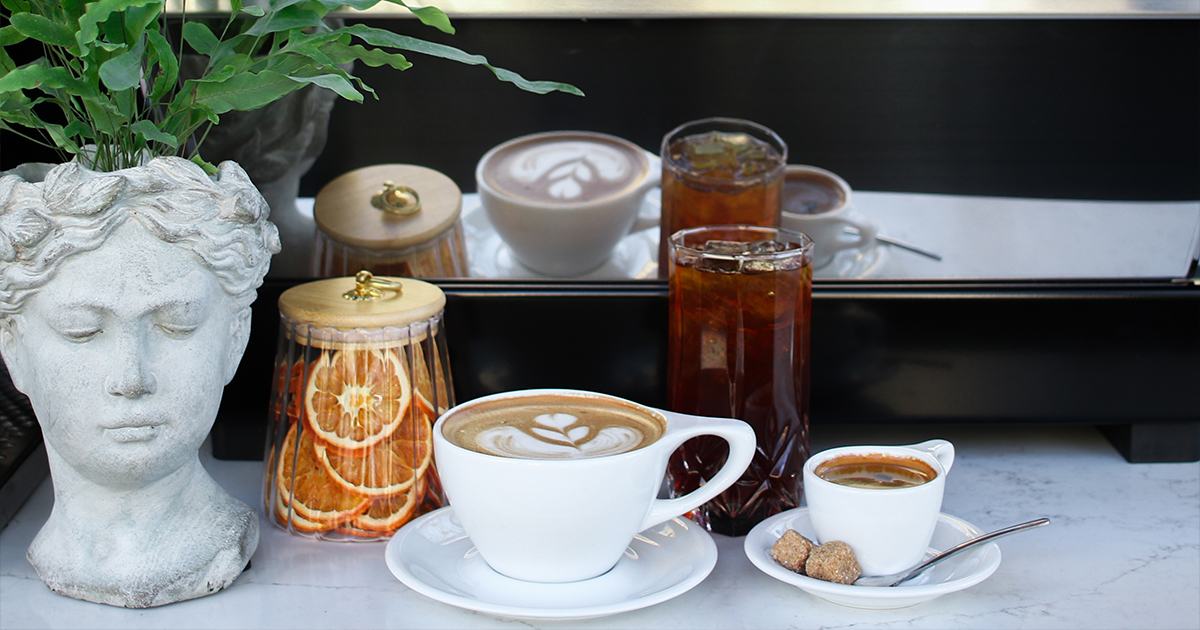 Written by Sarah Suydam, Managing Editor of West Michigan Woman.
Photos Courtesy of Taylor Ballek and Chartreuse Sisters.