When the weather cools down and the cozy vibes go up, there's nothing more satisfying than mixing up a hearty chili or flavorful soup.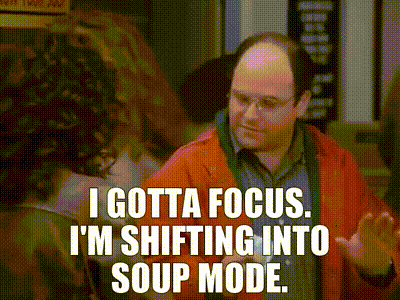 If we've learned anything, it's that soups and chilis (and all the recipes shared by family and friends) transcend time. While small adjustments might be made over the years, it's not unusual for certain recipes to be lovingly shared generation after generation.
For those who are also shifting into soup mode, we've gathered some favorite recipes to bookmark for your next cooking session.
Chicken and Quinoa Tortilla Soup
Full of fiber and protein, this Chicken and Quinoa Tortilla Soup recipe will fill you up and keep you fueled all day long. With ingredients like chicken, bell pepper, chili powder, quinoa, black beans and more, it's easy to see why this recipe is a popular choice. You can even top your bowl off with some baked tortilla strips for some extra garnish flavor.
Turkey Pumpkin Chili
An ideal autumnal dish with a healthier twist, this Turkey Pumpkin Chili is sure to please. Ingredients like ground turkey, tomatoes, canned pumpkin, white beans, spinach, cocoa powder and pumpkin pie spice really embody the spirit of the season. Top with a dollop of sour cream or nonfat plain Greek yogurt for extra creaminess.
Turmeric-Ginger Chicken Soup
If you're looking for a restorative soup recipe with a zing that takes hardly any time to make, this Turmeric-Ginger Chicken Soup is the perfect option. A rotisserie chicken is the star of the show, backed up with immunity-boosting ingredients like ginger, lemon, turmeric, garlic and more. Of course, angel hair pasta is also included. Top with some optional microgreens and you're good to go! Or slurp.
Butternut Squash Soup
For a meal that not only tastes amazing but will leave your house smelling just as good, consider this Butternut Squash Soup recipe, which uses ingredients such as golden butternut squash, garlic, thyme, onions, apples and toasted pumpkin seeds. While this recipe does require some roasting and blending before the soup truly comes together, we promise it's worth it.
Vegetable-Bean Soup
A classic recipe packed with protein rich beans and a bountiful variety of veggies, this Vegetable-Bean Soup recipe is one suitable for any occasion. And the good news? It's pretty straightforward! Carrots, celery, yellow onion, cannellini beans and diced tomatoes set the stage, but there's no rule saying you couldn't also add whatever other vegetable you fancy. Just throw it on in there and enjoy!
Vegetarian Black Bean Chili with Ancho and Orange
Seeking a classic recipe with an unexpected kick? This Vegetarian Black Bean Chili with Ancho and Orange might be just the thing. In addition to delicious vegetarian ingredients like onion, bell pepper, black beans and diced tomatoes—not to mention spices like cumin, cayenne and oregano—this recipe calls for ancho chile powder, honey and grated orange zest. Top with cilantro and you're golden!
Which recipe will you make first?
Written by Sarah Suydam, Managing Editor for West Michigan Woman.