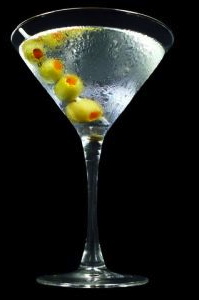 Any gathering, be it your book club or a birthday party, is much improved by a cocktail. Even if you didn't try your hand at bartending during college (but didn't everyone?) you can still put a special touch on your drinks. A lovely semi-homemade trick is to use bottled pomegranate juice to make your own grenadine. That's right, that bright red stuff isn't cherry flavored at all! It's actually the sweetened juice of pomegranate seeds.
Here's what you do:
Boil two cups of pomegranate juice with one half cup of sugar. Simmer over medium heat until the mixture is thick. Store your grenadine in the refrigerator, or even the freezer, for up to three weeks.
There are a host of cocktails that require grenadine—a classic Manhattan is just an example.
You can also make your own sour mix by combining equal parts lemon/lime juice and simple syrup. To make simple syrup, simply boil together one cup water and one cup sugar. Once the sugar has dissolved, let the mixture cool. Shake with the lemon/lime juice, and make your own frosty Tom Collins at home.
Written by: Julie Anne has an impressive vocabulary and an extraordinary sense of humor. She has even entertained the idea of doing stand up comedy someday! When she's not writing, you'll probably find Julie Anne at the Farmer's Market or home with her nose in a book. Photo Credit: elvinstar