August is the perfect time to head to the Downtown Market and grab a sweet treat to cool off in this summer heat, thanks to the Market's new daily promotion "Summer Sweets at the Downtown Market."
Not only is the Market air conditioned (which, let's face it, is important), the Market Hall merchants are all whipping up something sweet to not only cool your jets, but satisfy even the most insatiable sweet tooth.
One great thing about the promotion is that it's happening every day in August during regular business hours, so whether you're doing your normal shopping or meeting a friend for happy hour, those decadent treats will be available for you dive in.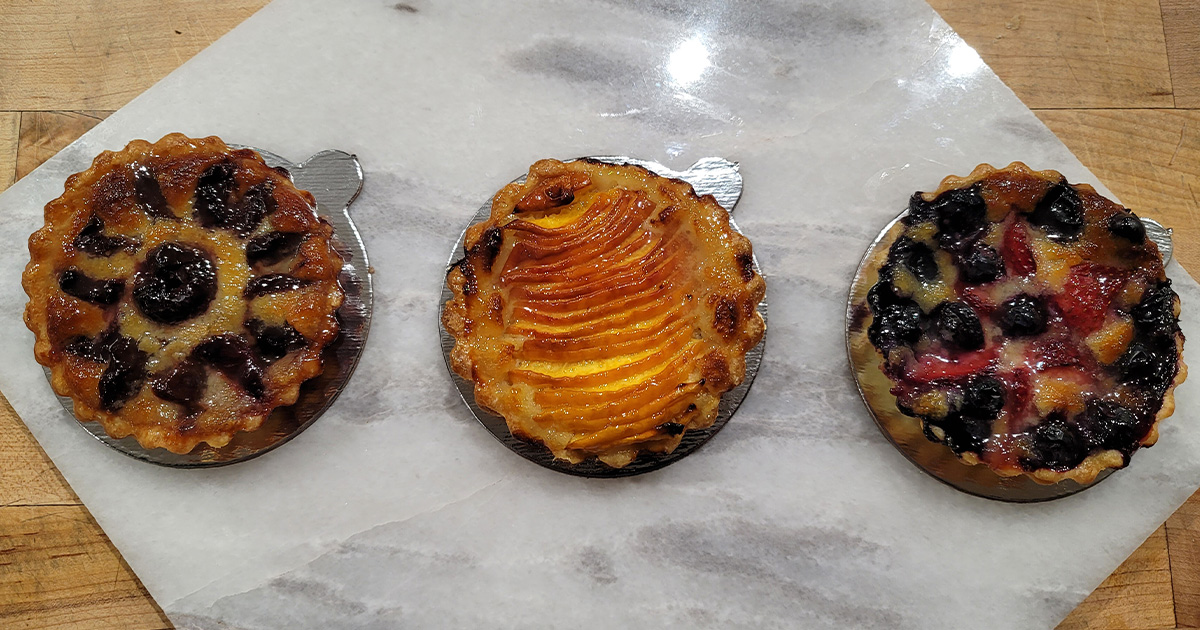 Check out some of the featured delights below:
ALT CITY BEVERAGE CO
Celery and Green Apple or Lemon Lime Sodas
Made with real fruit juice, Alt City's handcrafted sodas are naturally sweet!
APERITIVO
Frosé
A deliciously sippable house-made frozen rosé wine.
DOROTHY AND TONY'S POPCORN
Cookies 'n Cream Popcorn
Classic popcorn kicked up with a sweet drizzle and bits of cookies and cream.
FIELD & FIRE
Cookies
Satisfy your sweet tooth with one of three cookies: Vegan Citrus Coconut, Hippie and Financier.
GABY'S GOURMANDISE
Fruit Tartelettes
Three varieties of fruit tartelettes filled with a luscious almond cream: strawberry and blueberry, peach or cherry.
HIGH TIDE SODA
Wisco Pops
All organic sodas made with real fruit ingredients.
JUJU BIRD
Topped Donuts
A rotating assortment of donuts, topped with a variety of fun, sweet bites.
Boneless Honey BBQ Wings
Tender boneless wings tossed with a sweet and savory house honey BBQ sauce.
LOVE'S ICE CREAM AND CHOCOLATE
Soft Serve Ice Cream
Made in-house from scratch, available in Vanilla Bean, Chocolate, & Twist (dairy) or Strawberry Jam, Peanut Butter, & Twist (dairy-free).
PINKTAIL POKE
Shave Ice
Choose from 40 flavors for a traditional Hawaiian shave ice experience.
RÁK THAI
Bubble Teas
Pick your tea and popping bubbles for endless sweet combinations.
SLOWS BAR-B-Q
Mom's Banana Nut Cake
Warm banana cake topped with vanilla ice cream and macerated strawberries.
SPICE AND TEA MERCHANTS
Sweet BBQ Rub
A sweet and savory rub, fantastic on chicken, beef or pulled pork! Available in various sizes.
Salted Caramel Sugar
A sweet kick for popcorn, or even in your cookie recipes! Available in various sizes.
SQUIBB COFFEE BAR
Rose Cardamom Cinnamon Latte
Features a house-made cardamom syrup, rose water, a dash of cinnamon, espresso and milk. Iced or Hot.
SUSHI MARKET
Shrimp & Sweet Potato Tempura
An appetizer of three pieces of tempura shrimp, sweet potato & asparagus, topped with eel sauce and spicy mayo. $1 off in August!
Whew! Hungry yet?
Learn more by visiting the Downtown Market.
Written by Sarah Suydam, Managing Editor for West Michigan Woman.
Photos courtesy of Downtown Market Grand Rapids.