There's no better time of year for a warm and hearty meal. From flavorful soups to savory seasonal chilis, the West Michigan Woman team shares what recipes are getting high marks at their dinner tables these days.
A bonus: They all make for spectacular leftovers.
"I'm always wary about trying recipes with the word 'lemon' in the title—sometimes they can be too overpowering but this soup is SO flavorful and has the perfect hint of lemon. My husband and I have made it four weeks in a row—we can't get enough!" – Megan Marshall, Membership and Accounting Coordinator
"I made this last week and changed out the beef with jackfruit and it was delicious!" – Elena Winger, Social Media and Audience Development Coordinator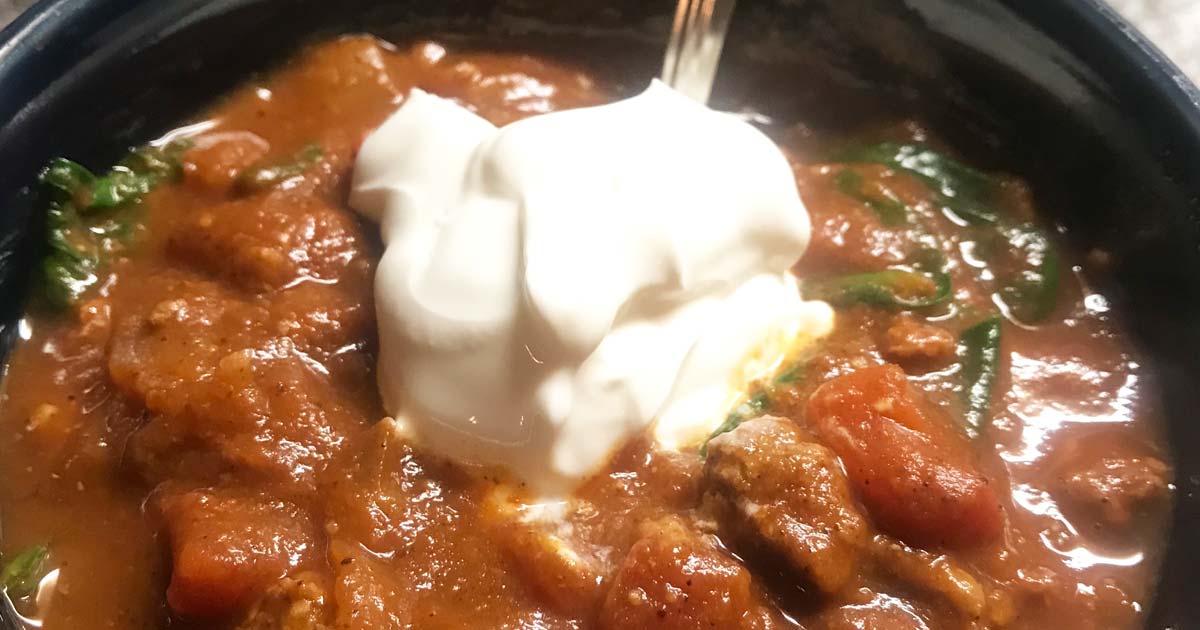 Photo courtesy of Sarah Suydam.
"I wanted to try making something cozy with a seasonal flair but not something that was going to be a pumpkin overload. This healthy chili was a huge success! My boyfriend even asked when we we're going to make it again." – Sarah Suydam, Staff Writer
"I love this soup because it just feels like fall. It's hearty but healthy and a great soup to serve company—even vegetarians. Tip: Puree just about half of it to keep some consistency. Also, sour cream works equally as well as yogurt for the topping!" – Jill Carroll, Marketing Manager and Media Consultant
Do you have a favorite fall recipe you reach for time and time again? Share it with us!
Written by Sarah Suydam, Staff Writer for West Michigan Woman.