Confession: On a camping trip with long-time campers, I packed along ribs and salmon jerky and hid it in my tent—for fear that all I'd be eating during the weekend was endless amounts of boring camping food.
I'm the first to admit I'm more "glamper" than "camper." The older I get, the more I appreciate a good meal, no matter where I am. When my secret came out, I may have been scolded that hiding gourmet food in a tent is a definite no-no.
So, how do you create a unique campfire meal? I talked to the only person I know who can whip up something with flair that looks good and tastes good. Gina Ferwerda, a Michigander, a national food and travel blogger, and the author of Meals from the Mitten, notes it's important to plan ahead and create a theme.
"With summer, create a menu around fresh fruits and vegetables that are in season. I love to make a grilled fruit salad—it's perfect any time of the day. You can serve it for breakfast, or it could be perfect as a side dish for dinner."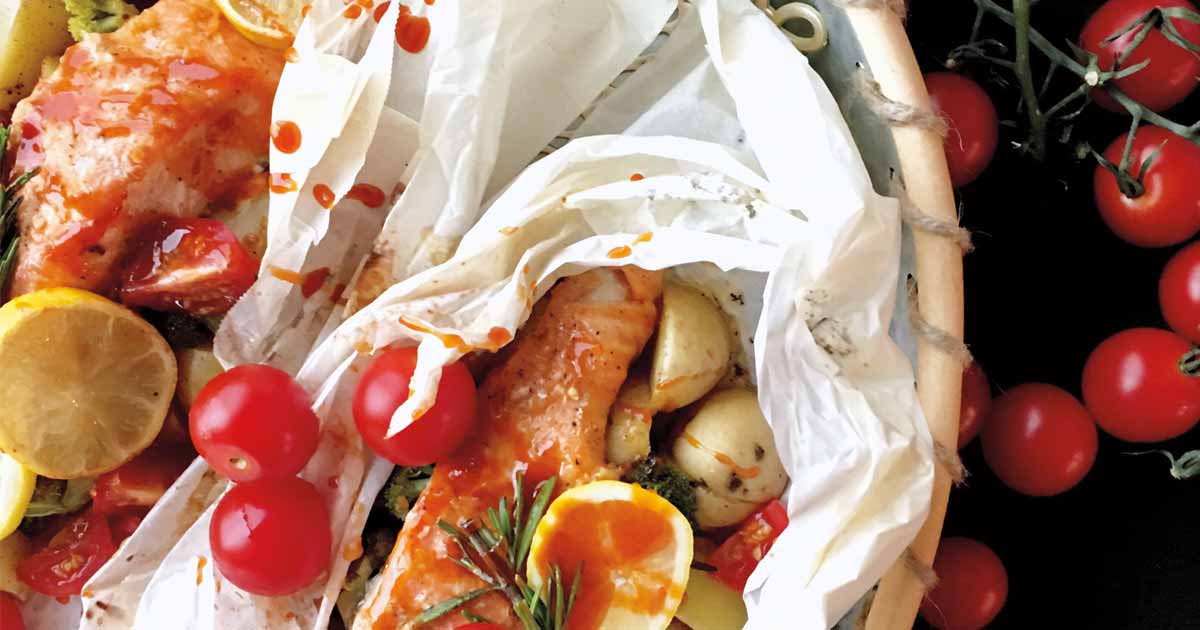 If you're inviting guests to your campfire, Ferwerda suggests inquiring about food allergies or dietary restrictions. "I assume everyone eats gluten, dairy, and is not vegan, et cetera, unless told otherwise."
When I think flair, I immediately think bright and loud, with pizzazz. Ferwerda agrees. "To create an upscale ambiance at the campsite, add decorative LED string lights around the campfire and on the table. I make a music playlist for the event and include everyone's favorite songs. We associate food and music with memories. When creating lifelong camping memories with the family, make them powerful and positive. They will remember the food and the music for years to come."
This culinary creative also adds flair by combining her appetizers and cocktails. "I call them my AppyTails."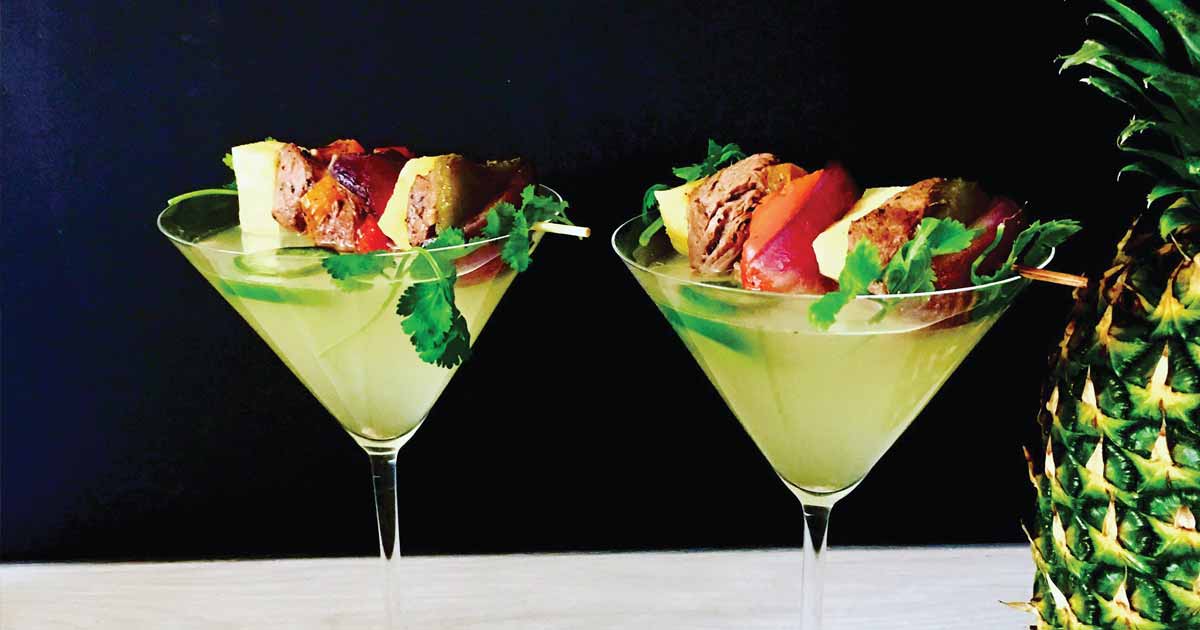 Does creating a menu with flair mean a bigger price tag than traditional fare? Not necessarily. Ferwerda loves using items that have a dual purpose and notes flair doesn't have to be expensive.
"I'll make a charcuterie board while camping, then make sandwiches from the leftovers for the next day. My favorite sandwich to make is a focaccia sammie. I slice a focaccia in half, lengthwise, then spread on fresh pesto and add leftover meats and cheeses." This great sandwich for camping or a picnic is easy to make—and it travels well if you're hiking.
If the idea of stepping outside the traditional makes you nervous, remember to simply have fun. Trying something different can be exciting! And if what you attempt fails, you'll have great stories to tell around the campfire.
Visit Nom News for recipes from Gina Ferwerda and more!
Written by Jennifer A. Pascua, Digital Content Strategy Manager for West Michigan Woman.
This article originally appeared in West Michigan Woman.
Photos courtesy of Gina Ferwerda from her book, Meals from the Mitten: Celebrating the Seasons in Michigan.