Spring is officially here—according to the calendar at least—and Virtue Cider is getting ready for warmer weather by jump-starting your weekend activities!
From sipping on frozen delights to educational rabbit shows, you won't want to miss what's coming up in 2019.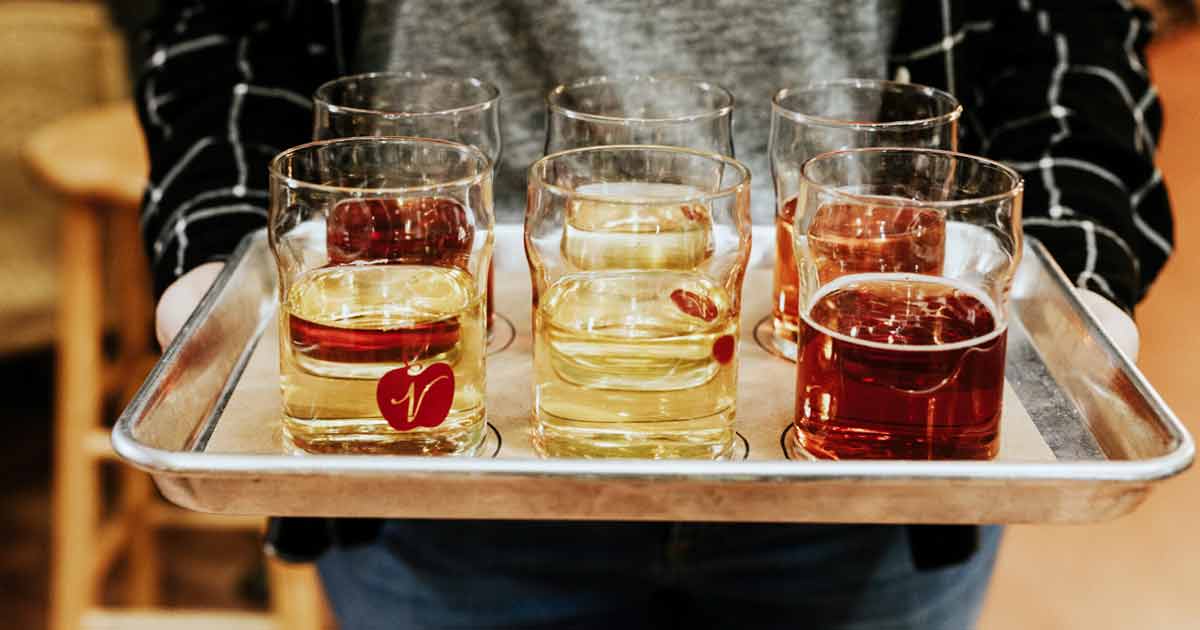 Frozé Returns
On Saturday, April 6, Virtue's frozé machine comes out of winter hibernation to welcome the spring! Grab your friends from noon to 7 p.m. and dream of warmer weather with frozés in hand—served all day, of course.
Anniversary Celebrations
Venture to the Virtue Cider Tap Room on Saturday, April 13, to help celebrate seven years of Virtue Cider! Not only will there be birthday cake, but you and your best pals can enjoy frozé and other surprises, from 4 to 7 p.m.
Easter Weekend
Virtue Cider will be open for regular hours during Easter weekend and is celebrating all things bunny with a Lapinette weekend on April 20. Grimes, Virtue's farm rabbit, will emerge from hibernation—and to celebrate, there will be an educational rabbit show featuring different breeds, presented by an expert. Additional celebratory elements include a pop-up s'mores station by XO Marshmallow and lots of Lapinette! The party will be from noon to 4 p.m. If you can't make it until later, Virtue will still be open until 7 p.m.
Cider and Cheese Pairing Class
Virtue is bringing back its monthly Cider and Cheese Pairing Classes. On Thursday, April 25, cider and cheese enthusiasts can get in on a curated cider and cheese pairing class, led by one of Virtue's cider experts in the Tap Room. Each course includes a 3-ounce sample of cider paired with local and regional cheese or charcuterie.
Honoring Trees for Arbor Day
To wrap up the month, Virtue is honoring the trees. In observation of Arbor Day, Virtue Cider is once again hosting simultaneous horticultural celebrations across the Great Lakes region. Visitors can visit the Fennville farm on April 27 for a tree sale, a plant workshop, and a book signing by Abra Berens, chef at Granor Farm in Three Oaks, who just published her cookbook, Ruffage: A Practical Guide to Eating Vegetables.
Virtue Cider's hours through April 30: Wednesday to Sunday, noon to 7 p.m. Monday and Tuesday are Bottle Shop sales only, from 10 a.m. to 6 p.m. (The Tap Room is closed.)
Summer hours begin May 1: Monday to Wednesday, 11 a.m. to 7 p.m. Thursday to Sunday, 11 a.m. to 8 p.m.
Starting May 1, production tours will be offered Saturdays and Sundays on the hour, from noon to 6 p.m.
Book your tour and learn more at Virtue Cider.

2170 62nd St. (122nd Ave.) Fennville, Michigan 49408
Content and photos courtesy of Virtue Cider.