Appetizers that leave guests asking for more.
---
Nut and Fruit Mini Goat Cheese Snowballs
Packing a flavorful punch in a manageable size.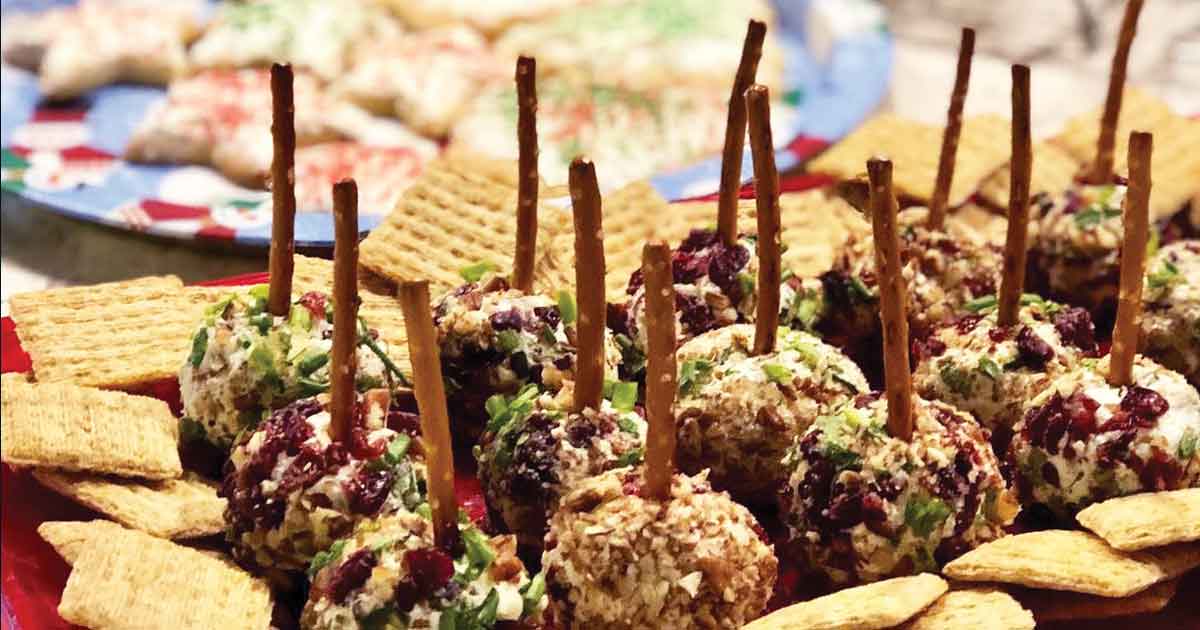 Photo courtesy of Kasie Smith.
Ingredients:
2 x 8-ounce packages softened cream cheese
4 ounces goat cheese
4 ounces grated white cheddar cheese
½ cup roughly chopped fruit (dried cranberries)
½ cup finely chopped nuts (pecans)
¼ cup sliced chives
Toppings:
½ cup sliced chives
½ cup finely chopped pecans
½ cup chopped dried cranberries
For serving: small pretzel sticks
Stir together main ingredients in large bowl.
Prepare small, separate bowls for toppings.
Scoop golf ball-sized portions and form into balls.
Roll cheese balls in toppings and insert pretzel stick.
Refrigerate if not serving immediately.
Courtesy of Kasie Smith, President and Publisher, Serendipity Media.
---
Steamed Mussels
Wine, butter and garlic are involved? Sign us up!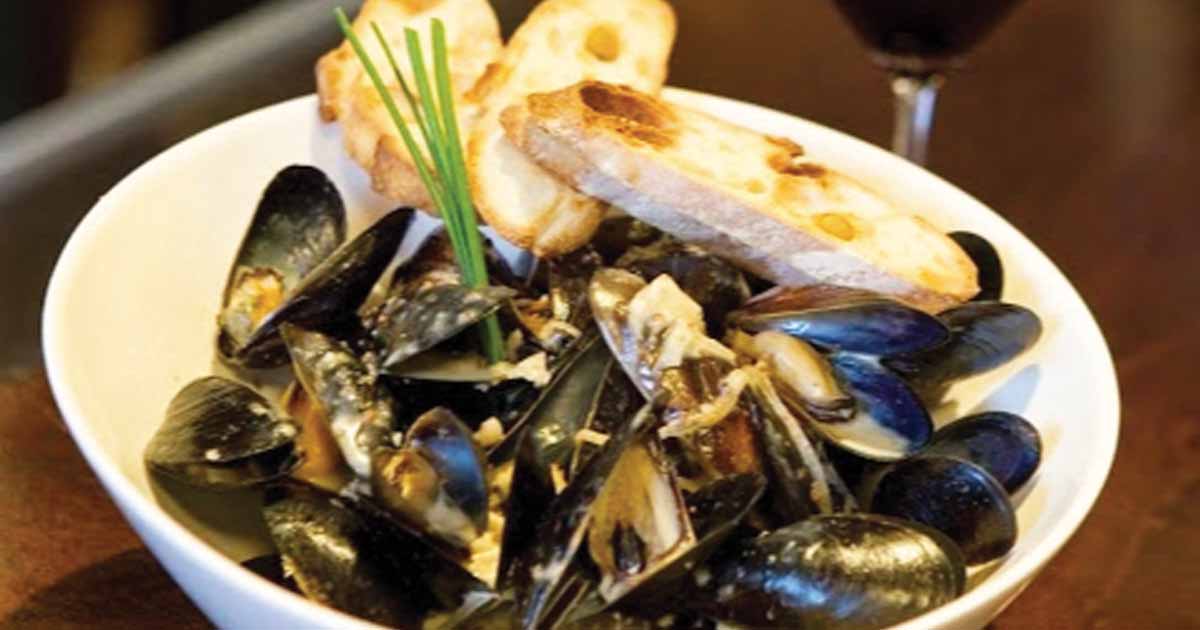 Photo courtesy of Molly Kopen, Divani.
Ingredients:
1 pound live mussels (rinsed and de-bearded)
1 tablespoon vegetable oil
½ tablespoon minced garlic
½ tablespoon minced shallot or red onion
¼ cup fennel: ¼" dice
1 Roma tomato: ¼" dice
1 cup dry white wine
1 tablespoon butter
1 tablespoon minced parsley
Heat a large sauté pan over medium heat. Add oil, garlic, shallot, cooking until aromatic.
Add fennel. Continue cooking until slightly softened, but not browned. Add the mussels, tomato, wine and butter. Increase heat to high and bring to a boil.
Cover. Continue cooking 2 to 3 minutes or until mussels open.
Place mussels in large bowl. Taste cooking liquid, add salt as necessary, and pour over mussels.
Garnish with parsley. Serve with crusty baguette.
Courtesy of Molly Kopen, Owner, Divani.
---
Bacon-Wrapped Parmesan Asparagus Bites
Savory and fresh!
Ingredients:
1 bundle fresh asparagus
6 ounces finely grated Parmesan cheese
12 ounces bacon
Pinch of black pepper and salt
Drizzle of extra virgin olive oil
Preheat to 400 F.
Rinse and dry asparagus. Slice off bottoms. Cut individual stems in half.
Toss in olive oil. Sprinkle with black pepper and salt.
Cut bacon slices in half, lay flat, sprinkle with Parmesan.
Roll up asparagus pieces in bacon. Place on baking sheet.
Cook 10 to 12 minutes until bacon is crisp and asparagus is tender, flipping with tongs halfway through.
Courtesy of Sarah Suydam, Staff Writer, West Michigan Woman.