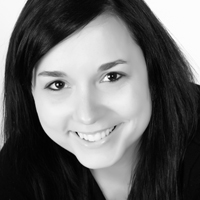 I think I may be in the minority, but I'm not really experiencing much holiday stress. I know, I know—don't throw anything at me just yet. The truth is while I have plenty of stress in my daily life, I have a very non-traditional approach to Thanksgiving, Christmas, etc.
First and foremost, I am a single and childless woman so I don't have a significant other or kidlet to worry about. Nor do I have to have the "whose parents are we disappointing this year?" conversation. And to make it even easier, my immediately family has adopted a truly lovely "no gifts" policy for Christmas. We are far flung across the country (my sisters married military men) so we have a very casual approach to Christmas. I travel to northern Michigan to spend time with my parents, we talk to my sisters on the telephone, and that's the celebration! Of course, we make a big dinner (we don't call it Porkmas for nothing) and might watch some Christmas programming on television.
As I said, this is a non-traditional approach. And it may not work for you—children, spouses, and worship traditions are all mitigating factors in holiday celebrations. It works for us, and I love it.
How do YOU celebrate the holidays? How do you handle the stress?
Written by: Julie Anne has an impressive vocabulary and an extraordinary sense of humor. She has even entertained the idea of doing stand up comedy someday! When she's not writing, you'll probably find Julie Anne at the Farmer's Market or home with her nose in a book.