On March 27 at Aquinas College, Local First will gather area sustainability leaders for its fifth annual Sustainable Business Conference. The half-day conference, noon to 5 p.m., will feature a Local First member business expo, speakers, breakout sessions led by an expert paneled, and a reception following conference events. Speakers include representatives from lauded sustainable businesses Brewery Vivant, Founder's Brewing, and King Arthur Flour.
The conference is open to the public, and special student ticket rates are available. "This conference is for anyone who wants to be connected with the sustainable business movement and wants to build a network of relationships with the leaders and innovators," said Seth Galligan, Local First communications coordinator.
"What a community with sustainability at its core needs more than anything else is strong relationships," Galligan added. "Relationships are what hold people together. This conference is a chance to make those relationships, and to make existing relationships stronger. There is no better way to do this than to be together in the the same room."
Kris Spaulding, Brewery Vivant owner and sustainability director, attended the 2012 conference and is a featured speaker this year. In an interview with Brittany Beezhold of The Rapidian, Spaulding said, "I went last year and thought it was awesome. The keynote speakers are fantastic people. [I appreciate] hearing stories about businesses that do way more than they have to—the story behind them, what inspires them, and what keeps them going. I always get so much out of that. I think there are a lot of good reasons to go. It's a good audience to be a part of."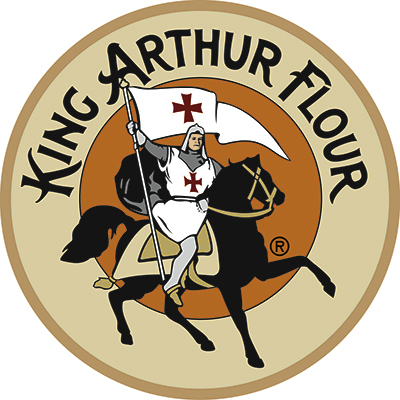 Steve Cochran, vice president, King Arthur Flour, is the keynote speaker. King Arthur Flour, the oldest flour company in the United States, has been in business for more than two hundred twenty years and has been nationally recognized for its sustainability achievements. King Arthur is one hundred percent employee-owned, is a certified B Corp (Beneficial Corporation), and sources all of its wheat from the United States. Cochran will tell the story of how such an old company has evolved with the times and has used sustainable practices to stay relevant and prosperous.
Breakout session topics include:
What's Your Exit Strategy? Succession Planning Learned the Hard Way

– Led

by Jeff

Koeze, owner

of Koeze Company
The Buy-In: Engaging Your Employees in Sustainability

– Led

by Bill

Smith, owner

of Compucraft
Casting the Vision: Creating and Sharing the Vision for Your Business

– Led

by Rob

McCarty, owner

of The Image Shoppe
New Money: Alternative Sources of Capital For Growing Businesses

– Led

by Doris

Drain, vice president

of

commercial loans,

United Bank
The reception afterward includes local food, beer, and wine, and is complimentary with the purchase of a ticket to the event. Full conference details, breakout session descriptions, and tickets may be obtained at www.LocalFirst.com.
Source: Local First