As the leaves change color and make their way to cover the ground, you may be looking for a festive beverage to really get you in the autumn spirit. If that's the case, Scorpion Hearts Club has exactly what you seek, in addition to a number of events to add to your calendar.
"All of our syrups are made in house, as well as our chai," said Lori Slager Wenzel, Owner of Scorpion Hearts Club.
Some of the coffee shop's fall features include: The Sweater Weather (pumpkin spice latte—try it with chai); The Rory Gilmore (maple spice latte); Starlight (Taylor's Version) (a star anise latte); The Mugshot (chilled espresso with orange syrup topped with basil oat milk cold foam and gold sprinkles on top); The Beetlejuice (basil and chocolate latte); The Raskalnikov (caramel and rum-flavored latte); Cider; Caramel Cider; and Chaider (a cider-chai combo).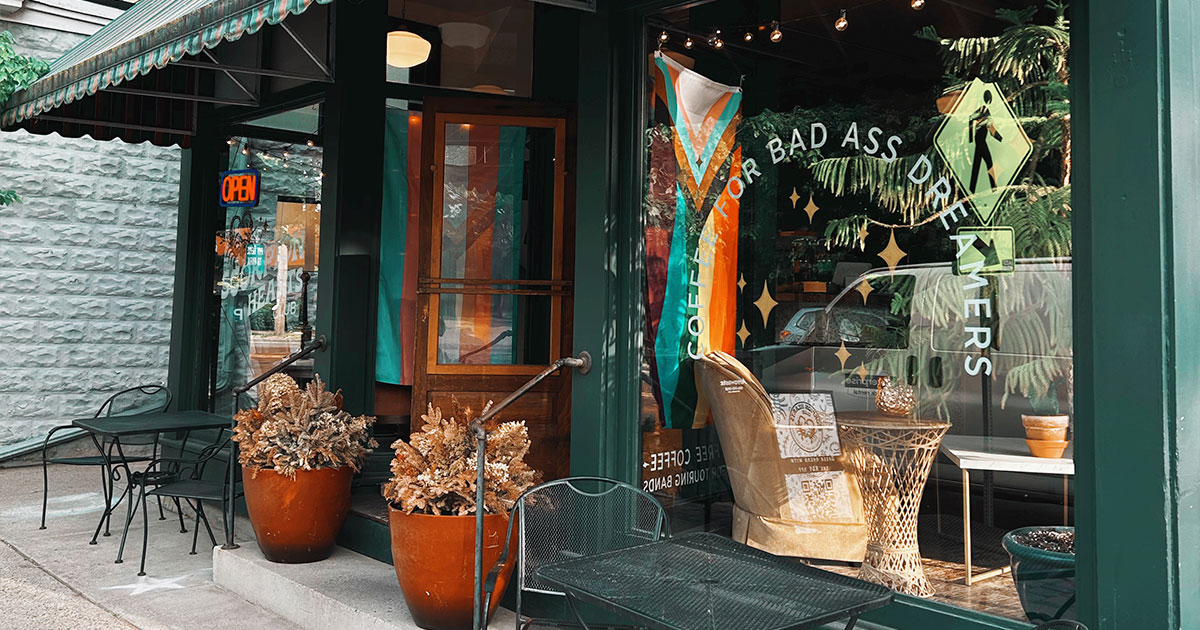 Slager Wenzel explains that while their fall beverages are reason enough to visit, there are also some exciting events to keep on your radar, one of them being the Second Annual Hallowzine on Saturday, October 21. Hosted by two local writers and artists, Rosie Accola and Margo DeVaughn, Hallowzine is an event where local zine makers set up a table of their work for folks to enjoy and is an opportunity to meet like-minded creative folks and get connected with a fun community, while supporting local art.
"Hallowzine is a fall-themed zinefest that combines the fun of autumn and small press publishing," said DeVaughn. "Zines are handmade magazines and booklets that have bolstered activist and fan communities for decades. Come snag a select number of spooky zines artist books, prints, and more from local artisans and vendors while supporting the Grand Rapids choice fund!"
Another event taking place at Scorpion Hearts Club is the premier of the Refresh and Recycle Clothing Swap.
Proposed by Scorpion Hearts Club customer Kaylee Nellett, the clothing swap aims to help fight fast fashion by helping you clear your closet while giving a piece that no longer serves you new life in someone else's wardrobe.
"Did you know? Fashion production comprises 10% of total global carbon emissions (as much as the European Union, whose population is approximately 448.4 million) and 85% of all textiles go to dumps each year," Nellett said. "Plan to swap clothing pieces you feel deserve another life in someone else's wardrobe because you're ready to part with them."
Participating is simple: Drop off your gently used adult sized pieces (which have been washed and neatly folded) at Scorpion Hearts Club anytime between October 21 and 26. Come Saturday, October 28, folks can stop by the café with their own shopping bags to browse the clothing that was collected and pick out pieces that speak to them, free of charge. Nellett explained that what clothing doesn't get chosen to go to a new home at the event will be donated to local shelters.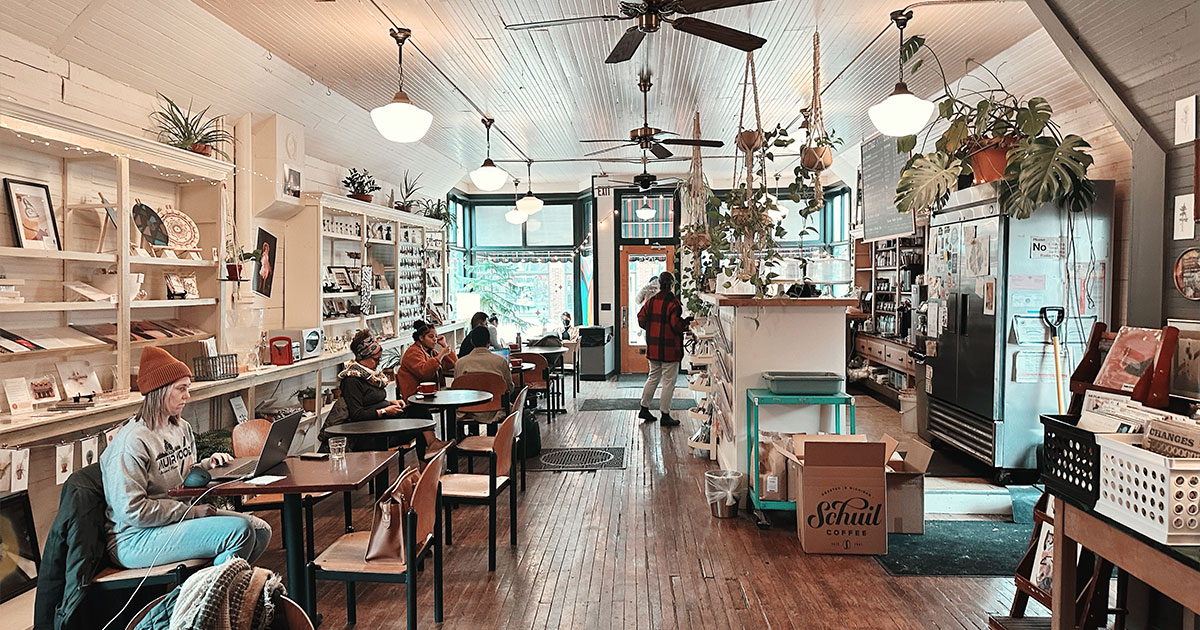 "Scorpion Hearts Club is a welcoming community space to everyone," Slager Wenzel added. "We are open to hosting any event ideas that folks are interested in making happen in our space!"
Learn more by visiting Scorpion Hearts Club.
Written by Sarah Suydam, Managing Editor for West Michigan Woman.
Photos Courtesy of Haily Junod.