Women who are hoping to complete a half marathon, 10k or 5k this year will now have some additional resources at their disposal to accomplish their goals, thanks to SHE RUNS Grand Rapids.
SHE RUNS Grand Rapids—a Gazelle Sports-owned event presented for the second year in a row by University of Michigan Health-West—has launched training resources beyond their existing half marathon, 10k and 5k training programs already available online. These additional resources can provide necessary support for those looking to improve their running, reach new goals, or those who are training to participate in the SHE RUNS Grand Rapids event on Sunday, April 30.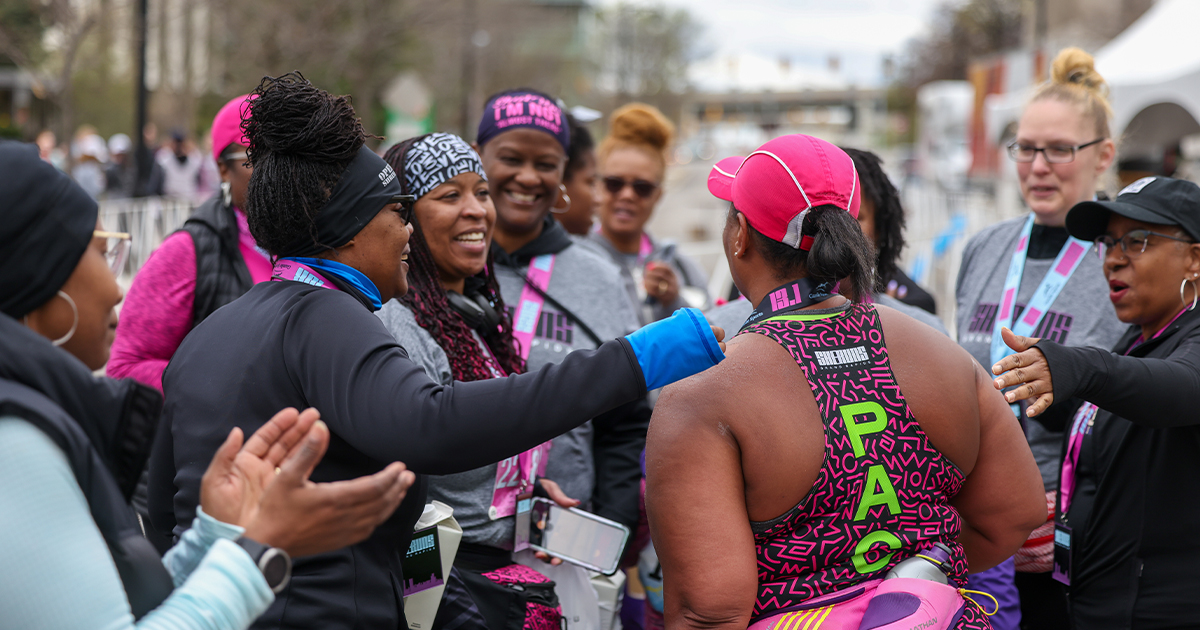 Training resources include a comprehensive listing of area running and walking groups (both free and membership based); personal and group coaching options; cross-training groups; and a variety of free and open to the public Meet Ups for learning, group runs/walks and networking.
"Running—and walking—can often be a very solitary endeavor," said Sammie Bennett, SHE RUNS Grand Rapids event committee member, co-leader of Lyon Street Running Club and Trail Sisters co-founder. "But it doesn't have to be. And many people find they need the accountability of a group, someone they know is waiting for them to show up so that they will show up. And for those new to the running and walking communities, finding mentors, people who have had more experience in the sport, can be invaluable in getting questions answered and getting you to the finish line!"
As much information as possible is provided for all the listed resources, so those who are interested can decide how they want to engage based on their personal goals. Event organizers say most of the resources are available year-round and can be supportive to participants after they finish their April 30 event and decide what's next.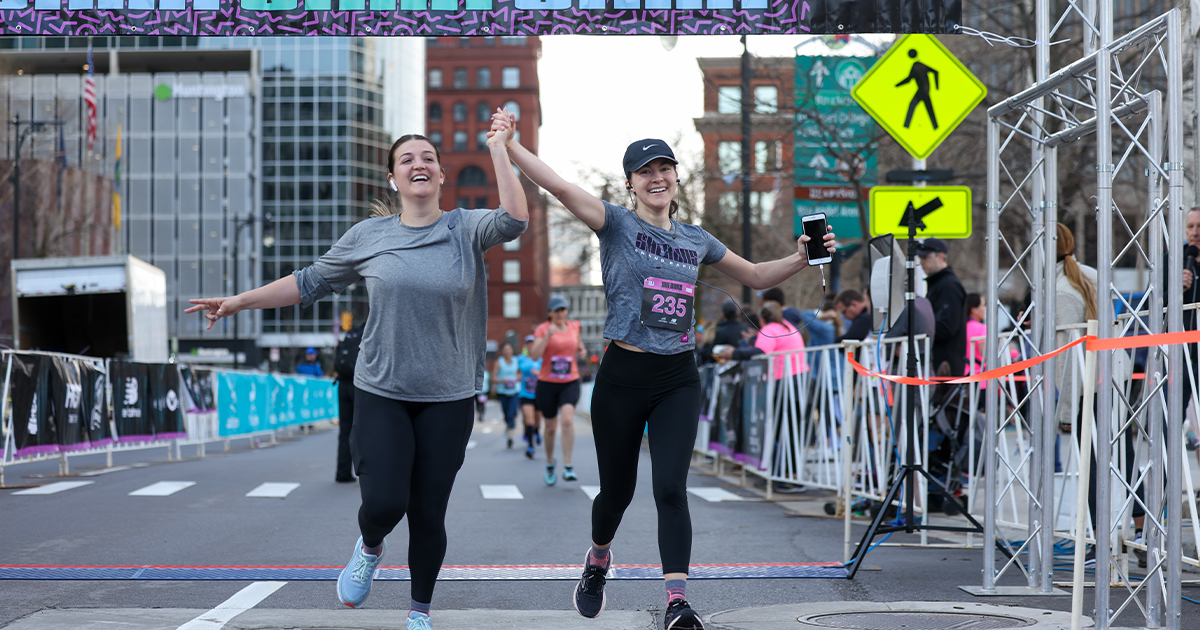 "Additional training resources will provide an on-ramp for women who want to participate in SHE RUNS Grand Rapids," explained Jennifer Brummitt, Gazelle Sports CEO. "It's our great privilege to be able to continue to provide an event that honors Title IX, inspires movement and helps thousands of women accomplish their personal goals."
SHE RUNS Grand Rapids 2023 will start and finish at Calder Plaza in downtown Grand Rapids on Sunday, April 30 with all proceeds benefiting Girls on the Run West Michigan and the YWCA West Central Michigan.
Registration, training resources, and free and open to the public Meet Ups are available at sherunsgr.com.
Written by Sarah Suydam, Managing Editor for West Michigan Woman.
Photos Courtesy of She Runs Grand Rapids.