From cornhole and snow volleyball to Euchre tournaments, Snowfest is back in Downtown Muskegon.
Come January, many of us begin to feel the weight of the winter season. With the holidays behind us, the rest of the colder months can feel a bit dreary. Thankfully, the 37th Annual JCI Greater Muskegon Snowfest, taking place in Downtown Muskegon on January 28 at 9 a.m., is looking to bring winter time fun to the forefront.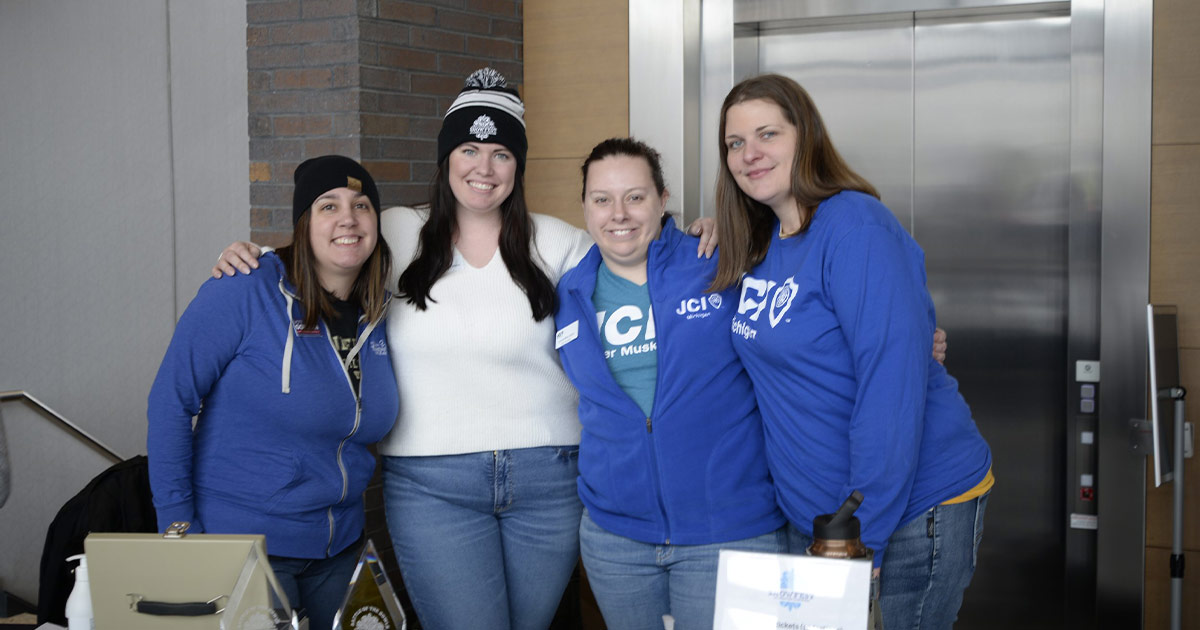 Muskegon's largest winter festival features the return of Euchre tournaments and snow volleyball, as well as some new additions like a Bloody Mary contest between local downtown bars and restaurants. Snowfest boasts a jam-packed Saturday, including popular events such as the Battle of the Bowls Soup & Chili Cook-Off and a cornhole tournament.
Beginning at 9 a.m. both inside and outside of the Trinity Health Arena, Snowfest features businesses from throughout Downtown Muskegon. Fan-favorite cornhole tournaments and snow volleyball will run on Western Avenue between 3rd and 5th streets. Snowfest attendees could also get a taste of something delicious from new and staple Muskegon area restaurants during the Battle of the Bowls Soup & Chili Cook-Off, taking place from 10 a.m. – 2 p.m. inside Trinity Health Arena. Tickets at the door are $15 for 10 tastings. Once you've tried them all, you can cast your vote for your favorite!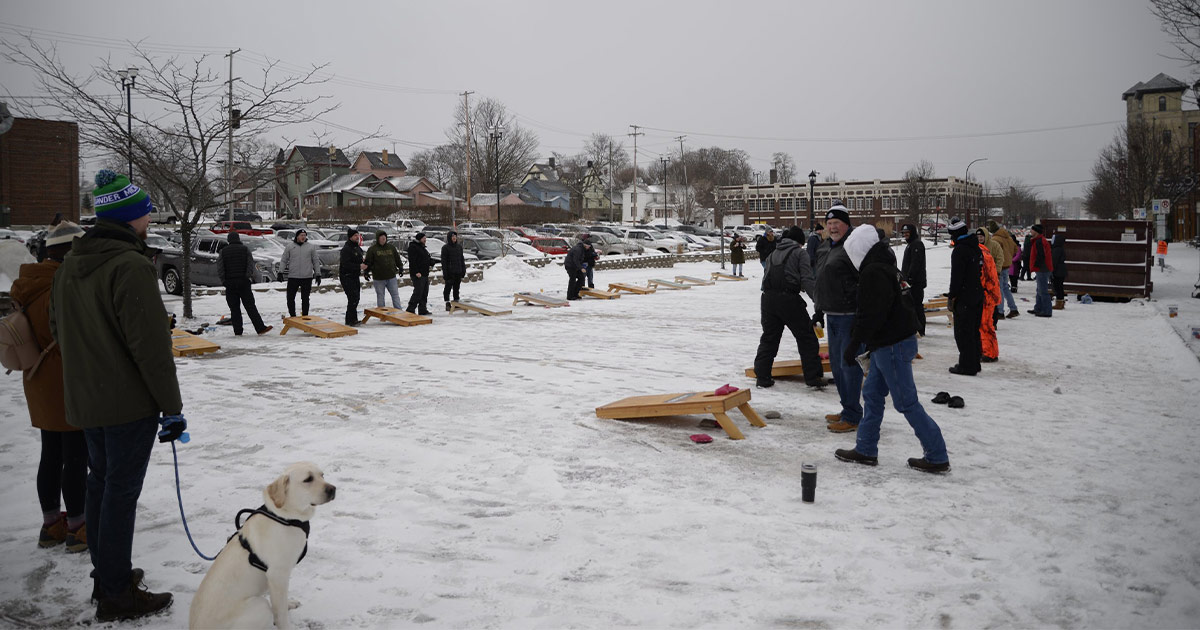 "We are so excited to bring another fun-filled Snowfest to Muskegon," said Sara Sherwood, 2023 President of JCI Greater Muskegon. "Snowfest is JCI Greater Muskegon's signature event and we have been working hard to ensure this year is one to remember."
To stay up to date by visiting JCI Greater Muskegon and the event's Facebook page.
Courtesy of West Michigan Woman.
Photos courtesy of Megan DeWitt, Courtesy of JCI Greater Muskegon.