After being cancelled in 2020 due to the pandemic, Downtown Holland's annual Fall Fest is back and better than ever. Taking place October 8 – 9, 2021, this two-day event has expanded offerings ideal for any fan of fall—from professional pumpkin carving and children's activities to family hayrides, community tulip planting, an artisan market at Windmill Island Gardens, fall walking tours and more. Learn why it's the place to be this weekend!
Community Tulip Planting, hosted by Tulip Time, kicks off the event on Friday, where volunteers and community members will be treated to complimentary donuts from Bowerman's Blueberry Market and coffee from Biggby Coffee of Holland. Don't have any tools? No worries. Though gardening gloves are recommended, all other tools and instructions will be provided onsite. The gardening fun continues on Saturday, as well.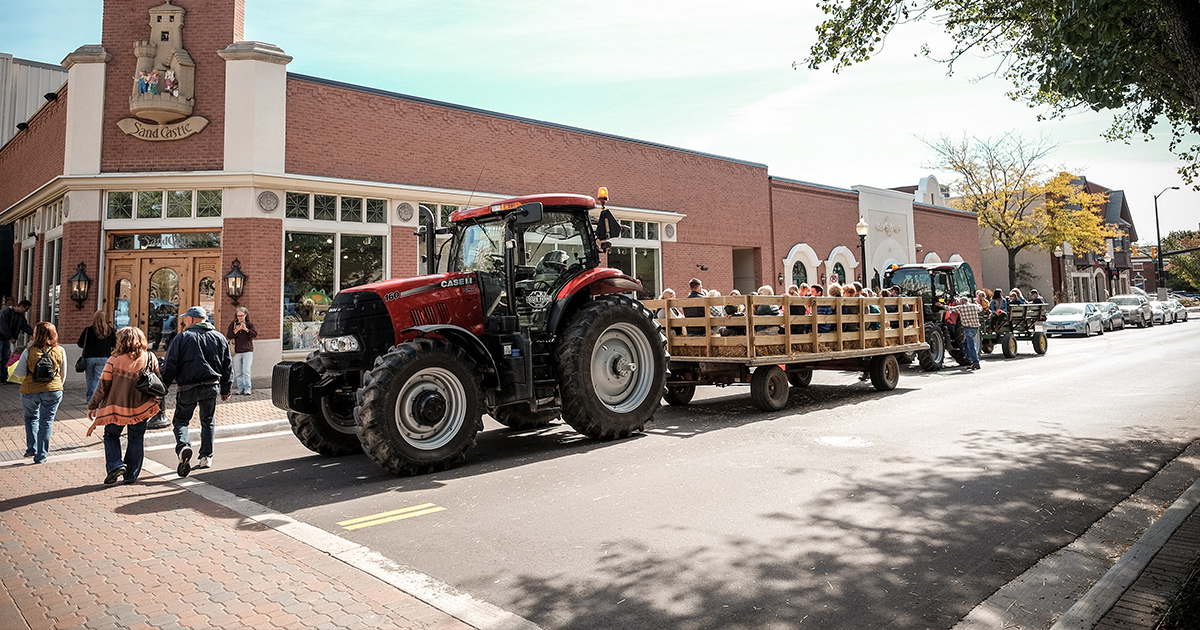 In addition, eight of the nation's best professional pumpkin carvers, including Food Network alumni, will spend the afternoon and evening carving jack-o-lanterns all along 8th Street in Downtown Holland. And trust us, these aren't the same jack-o-lanterns you'll see on everyone's doorstep on Halloween! At 7 p.m., the jack-o-lanterns will be lit from within and will remain on display until 10 p.m. that night for visitors to explore while strolling through Downtown Holland.
The professional pumpkin carvers will also appear at the Holland Farmers Market—which will be stocked full, thanks to the bountiful autumn harvest—and will be carving incredible 3D sculptures. Get the kids involved by having them paint their own pumpkins to bring home for just $1 per pumpkin, with all painting supplies provided by Fris Supply Shop in Downtown Holland. Market vendors Visser Farmers will also be offering hayrides from the Holland Farmers Market to Downtown Holland and back again for only $3 per person, round trip.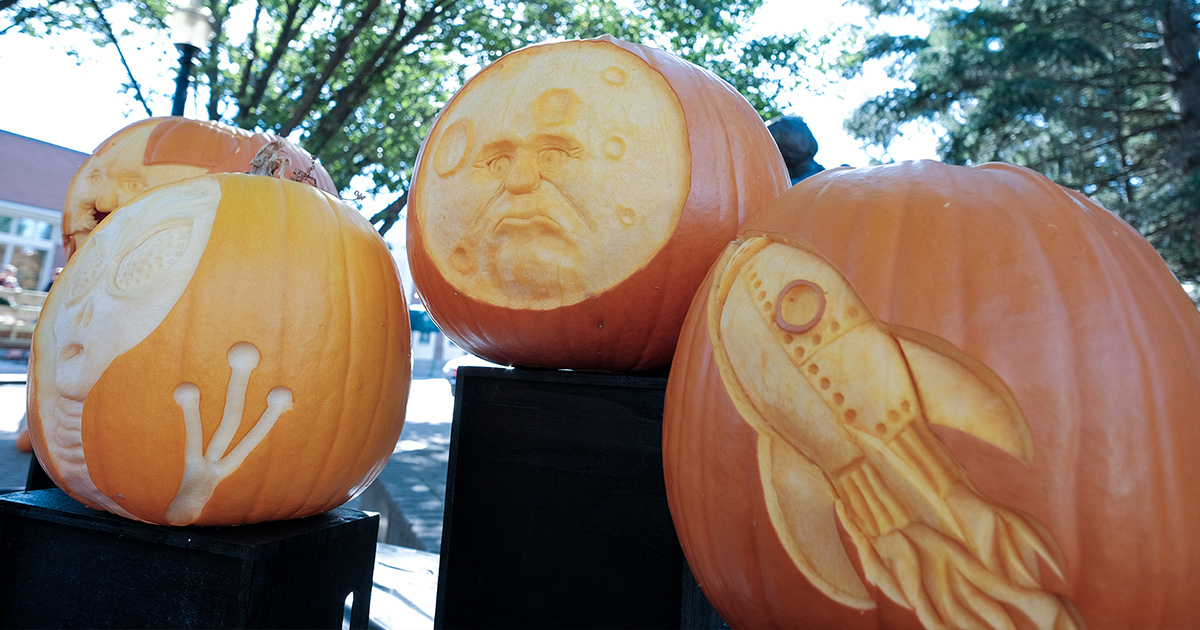 Fall Fest continues on Saturday, where Tulip Time will be offering 1.5 hour guided fall walking tours throughout Downtown Holland. On the tour, participants can learn the dynamic past and present of Holland with highlights including Hope College, Dimnent Chapel, Pillar Church, Centennial Park and unique architecture sites.
Saturday will also include an all-new Artisan Market and juried show at Windmill Island Gardens, hosted by Tulip Time, from 10 a.m. – 5 p.m. Here, visitors could admire and purchase the works of over 50 local artisans and crafters—from hand-crafted jewelry, home décor, artwork, clothing, specialty foods and more! Entry to the Artisan Market includes the opportunity to tour the beautiful gardens at Windmill Island and to visit the Dutch attractions, including the DeZwaan Windmill, the historic Dutch carousel, the miniature Dutch village and more. Professionally-carved pumpkins will also be on display throughout Windmill Island Gardens during the Artisan Market.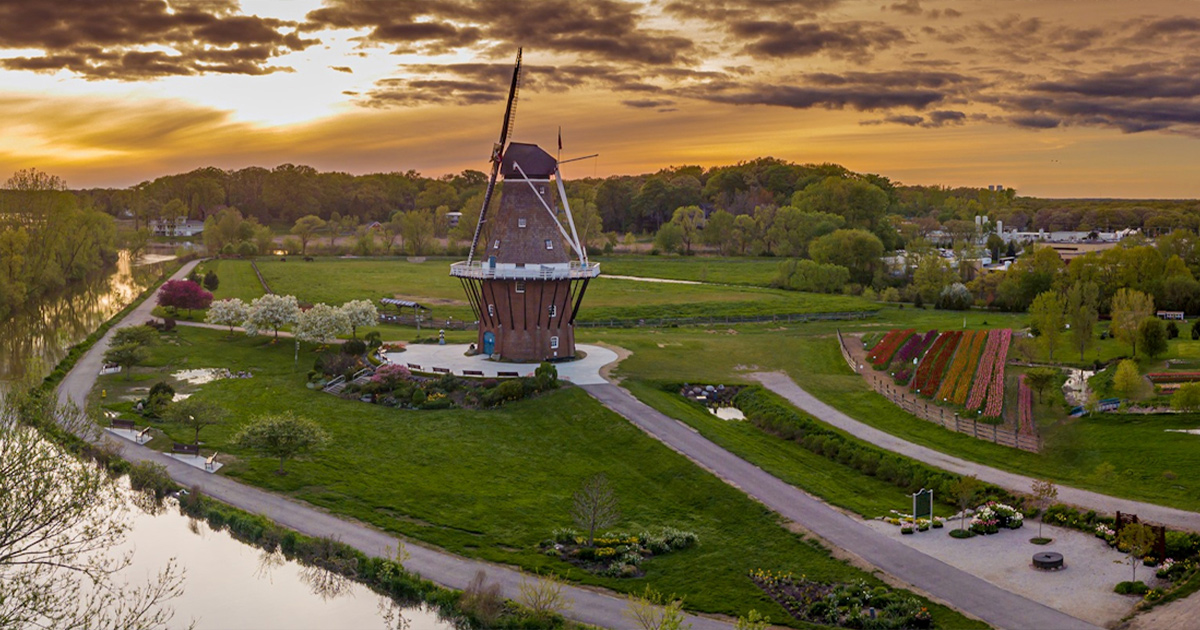 To add to the fun for families on Saturday, street performers will also be performing on 8th Street from noon – 4 p.m., including musicians, face painters and balloon twisters.
For more information on all of the Fall Fest happenings, a complete schedule of events and a map to all of the activities, visit Holland Fall Fest or contact the Holland Visitors Bureau at 616.394.0000.
Fall Fest is proudly sponsored by Crown Motors, member of West Michigan Honda, with in-kind support from Biggby Coffee, Bowerman Blueberries Farm Market, the Courtyard Marriott and Fris Supply Shop.
Written by Sarah Suydam, Managing Editor for West Michigan Woman.
Photos courtesy of Downtown Holland.