After being canceled by the COVID-19 pandemic in 2020, Rockford's Art in the Park returns on September 11, 2021, featuring the works of over 50 local and regional artists and artisans.
"We are so excited to be doing the show again," said Paul Pate, president of the Rogue River Artists Association. "The event has always been a community favorite because it features a wide variety of mediums and the opportunity to meet and talk to the makers."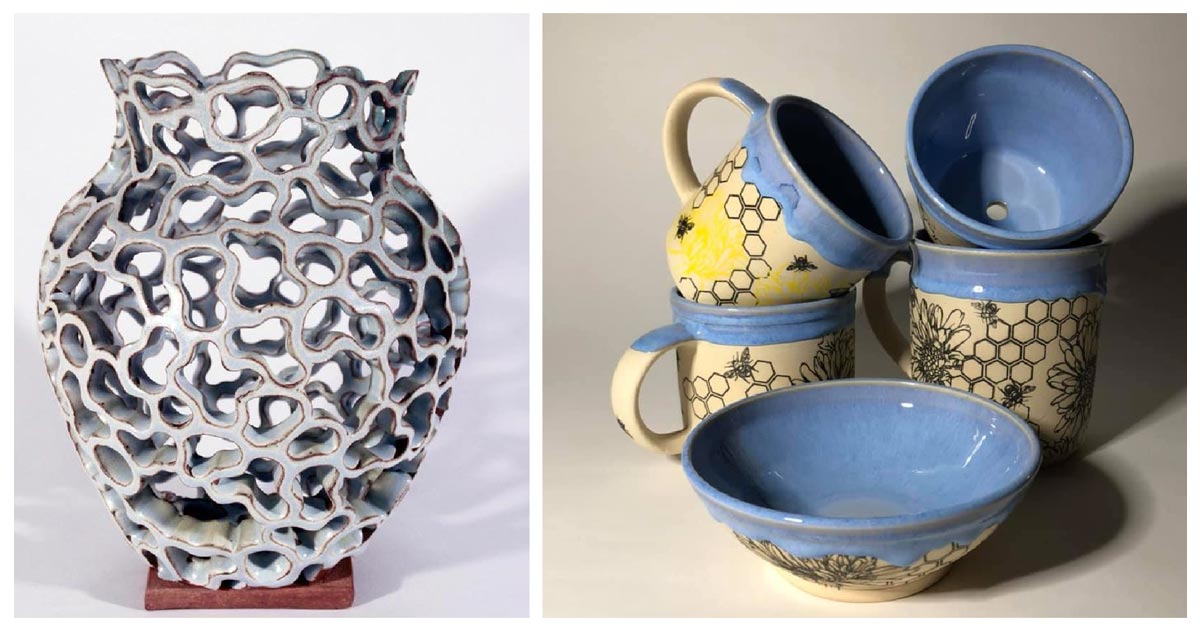 The Michigan artists featured in Art in the Park will be showing a variety of art for sale including jewelry, pottery, paintings, photography, pastels, woodwork, home décor, leather work, fiber arts and sculpture.
"We have some returning artists and some who are brand new," Pate explained. "What's really great is you're always going to see new art because artists are always creating new pieces and changing up their style and designs, especially after the pandemic. Plus, many are Kent County natives, making this a true community display."
An Aquinas graduate and ceramicist, Claire Gill creates intricate sculptural works and beautiful utilitarian objects such as mugs, vases and bowls. Her piece "The Three Sisters (Clotho, Lachesis, and Atropos)" won two awards in the 2021 Festival of the Arts Regional Art Exhibition and is on display in the GRAM.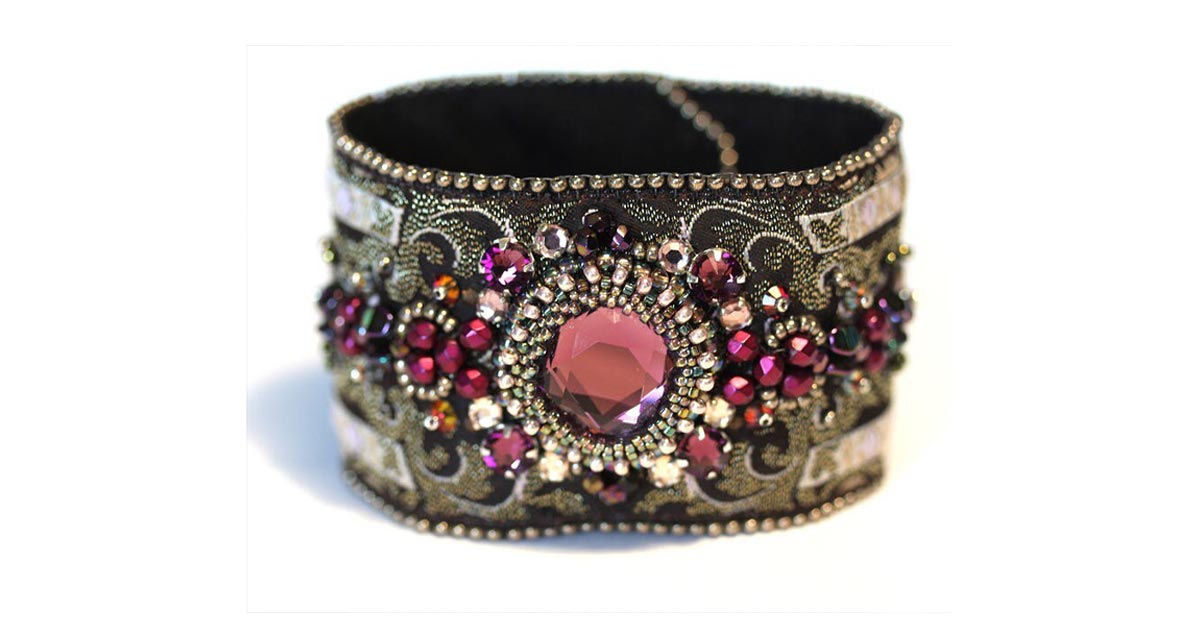 "I just want to create beautiful things and for people to be able to find joy in the things that I create," Gill said.
The show will feature a variety of jewelry makers, including a new guest artisan to Art in the Park, Amy Johnson, a multi-award-winning designer of bead woven jewelry. Johnson's creations are all unique and range from simple elegance to bold fashion statement. Each piece of jewelry is stitched one bead at a time using the highest quality materials and attention to detail.
"I use a variety of bead weaving techniques and materials to create intricate layers of color and texture—like painting with beads," Johnson said. "Each piece is an exciting discovery in my attempt to bring a new perspective to an ancient art form."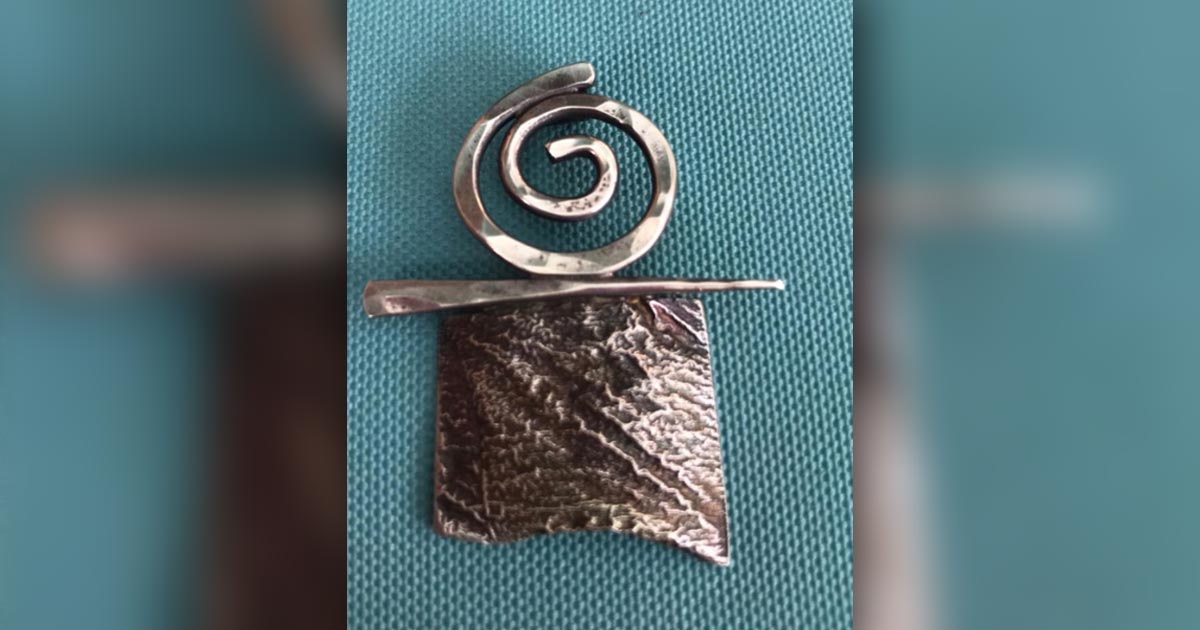 Karen Agopian of Rabbit River Design will be joining Art of the Park this year. Agopian is known for her handcrafted sterling silver jewelry using various textural techniques like roller printing, reticulation, as well as patina to bring out texture. She also uses Keum-boo, the process of applying 24 karat gold onto silver.
"This is my passion and my life," said Agopian.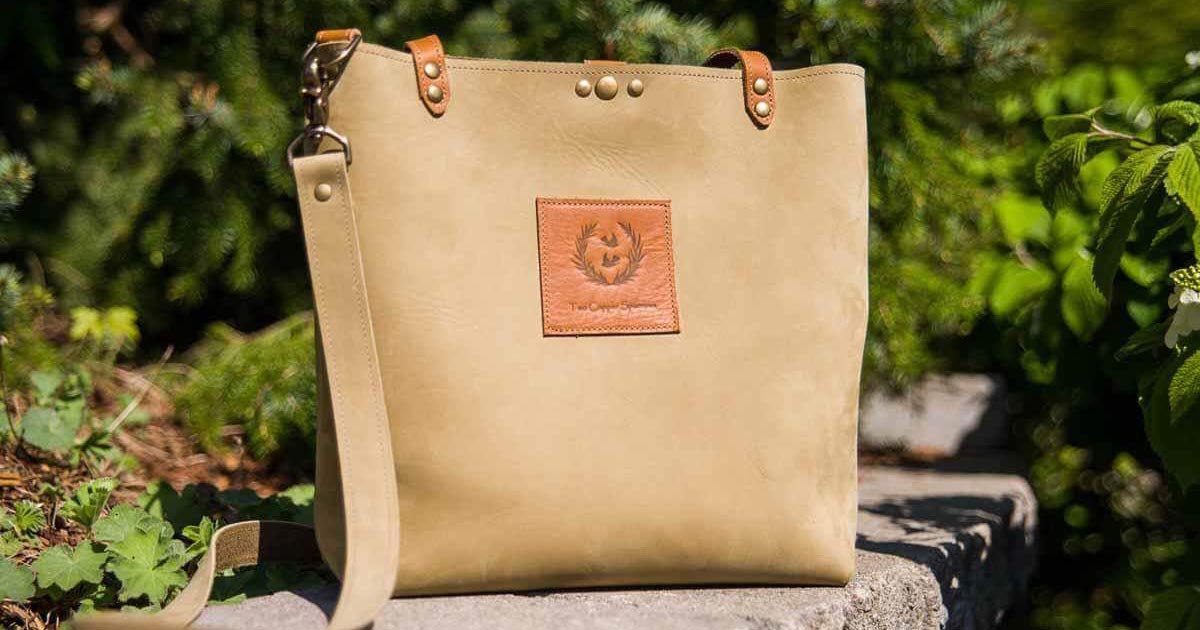 Angela Sist of Two Copper Sparrows returns to Art in the Park after winning "Best 3D Art" at the 2019 Show. She handcrafts custom leather handbags, totes, journal covers and leather jewelry "one at a time, to last a lifetime."
A happily retired Rockford Public Schools art instructor and returning artist, Kenn Vidro enjoys working with young people, creating pop art illustrations and producing word play books such as his Square Pears series. You'll recognize Vidro at the show by his smile, laugh and unique style. In Vidro's words, "... cartooning (is) my favorite art style!"
Another beloved Rockford artist and Art in the Park fan favorite, pop artist Jerry Berta is known for his ceramic sculptures, multimedia paintings and collages and tiki designs.
Rockford photographer and Rogue River Artist Association member Nick Venechuk has captured amazing scenes from all around Michigan. He's all about getting out before dawn or out to remote spots so you can have that perfect moment on your wall.
"This is what we do as photographers," said Venechuk. "Get up well before dawn, trek out to the perfect spot and wait for that glorious moment!"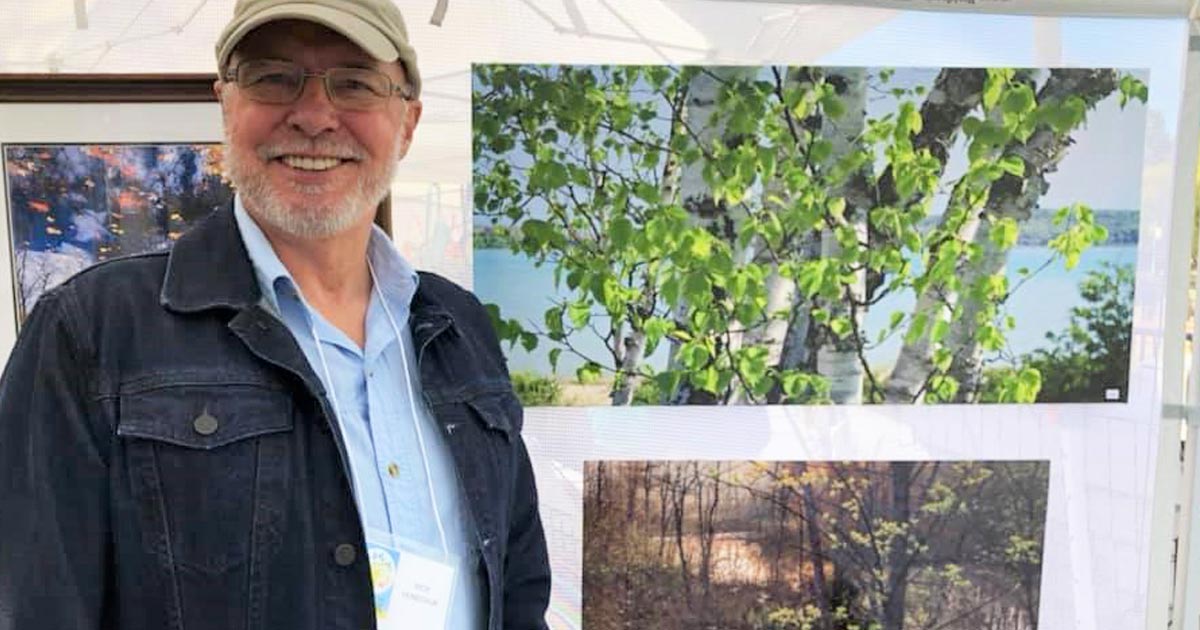 After many years as an interior designer, Darlene Podpolucki followed her dream and heart to create personal art. Over the years, she's studied art in Italy, Australia and the US, and has exhibited most recently in the Festival of the Arts 2021 Regional Art Exhibition.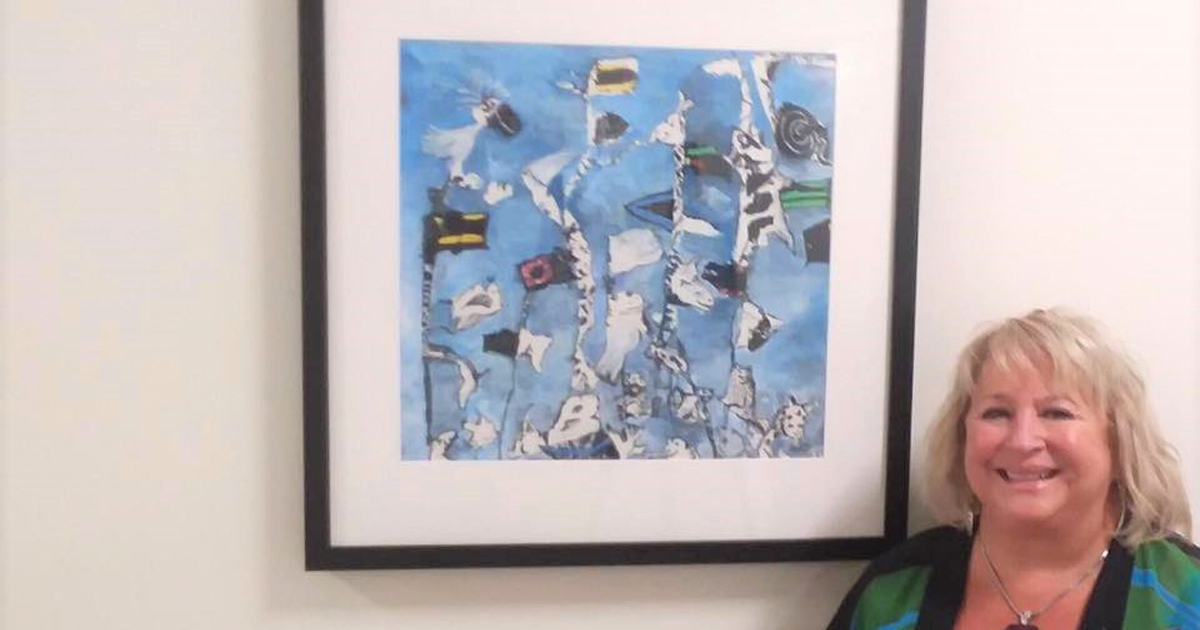 All of the artists and artisans are juried into the show. Plus, some Rogue River Artists Association members will have tents set up by the beautiful new stage at the north end of the park.
"We hope people will make Rockford their destination on Saturday, September 11," said Pate. "Not only will there be wonderful artists and artisans, there will be so much else to do ... the Saturday farmers market, a great selection of shopping and dining, walking and biking the White Pine trail and the Rockford Garden Club is hosting their fall plant sale."
Art in the Park will take place in Garden Club Park next to the Rogue River Dam in Rockford from 9 a.m. - 5 p.m. on Saturday, September 11, 2021.
Learn more at Rogue River Artists Association.
Courtesy of Rogue River Artists Association.
Photos courtesy of Rogue River Artists Association.