Asian and Pacific Islander Americans have a rich and vibrant history and have made significant cultural and economic contributions to our state and nation.With rising hate crimes and targeting of Asian Americans happening around the country, now is an especially critical time to celebrate AAPI culture and ensure our AAPI friends and neighbors feel safe and welcome in our communities.
One way for those in West Michigan to celebrate and get involved is to support the Grand Rapids Asian-Pacific Foundation and attend their annual festival, taking place June 11 -12, 2021 at Calder Plaza in downtown Grand Rapids.
The Grand Rapids Asian-Pacific Festival team recognized the growing Asian population within West Michigan and shared the vision of creating unity, inclusiveness and honoring their cultures. Having started in 2017 as the first festival celebrating AAPI culture in West Michigan, the festival has become an annual celebration and has led to the creation of other events that highlight AAPI culture, such as the Lunar New Year Celebration and Mid-Autumn Festival.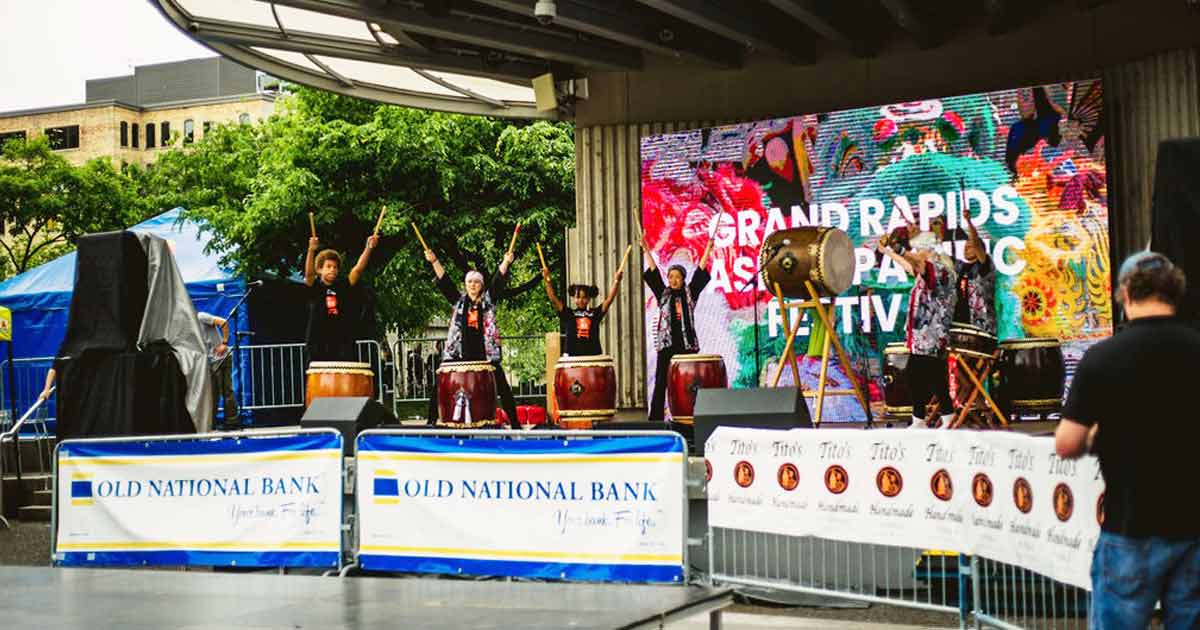 "Now more than ever, the local AAPI community needs a space to feel safe, celebrated and welcome in West Michigan," said Samantha Suarez, Director of Marketing for the Grand Rapids Asian-Pacific Foundation. "This festival is one way for us to showcase our culture while feeling like an integral part of the Grand Rapids community."
As always, Suarez says the festival will feature different AAPI cuisines, dances, martial arts and other cultural demonstrations. Those who attend can also look forward to lion dances, kung fu and swordsmanship demonstrations, a pho eating competition and musical performances.
The festival has also partnered with Founders Brewing and the Mitten Brewing Co. individually to create two limited edition beers inspired by Asian flavors, which will both be available for purchase at the festival. The beer created with Founders is mangosteen-flavored—a Southeast Asian fruit—and the beer created with the Mitten Brewing Co. is lychee-flavored.
Beyond the festival, the foundation continually works to elevate awareness and the needs of the AAPI community in West Michigan.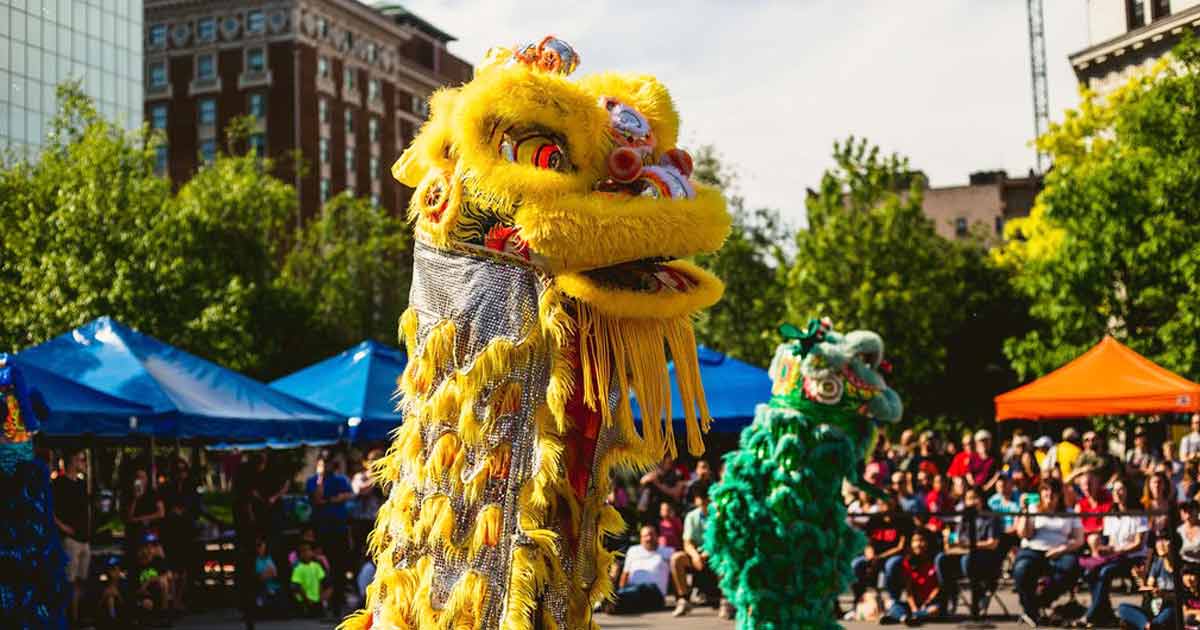 "Besides our other events, we regularly organize food drives to help those in need," said Suarez. "We also planned one rally in Grand Rapids and one in Holland to support the #StopAsianHate movement."
So, how can you get involved?
"Support local AAPI businesses, show up at rallies and other events and have difficult conversations with your family and friends," said Suarez, adding that if you want to support the work Grand Rapids Asian-Pacific Foundation does, you can visit grapf.org and donate. Their website also has a list of local AAPI businesses you can support.
Written by Sarah Suydam, Managing Editor for West Michigan Woman.
Photos courtesy of Downtown Grand Rapids Inc.