Treats Sure to Delight
Looking for a unique artisan treasure to elevate your holiday culinary experience? Luxe Artisan Preserves offers a collection of small-batch, handcrafted preserves infused with herbs and alcohol.
Experience an instant transformation of your favorites by adding preserves to a cocktail, deglazing a pan or pairing with your favorite brunch item. Specially curated holiday boxes also make for a delicious gift.
If a glass of something bubbly—best enjoyed among good company—is on your list, Motu Viget Spirits should have your attention. Their semi-dry sparkling Brut, produced and bottled by St. Julian Winery, offers pear and apple aromas ideal for accompanying your holiday table. Crushed Grape and Martha's Vineyard offer a bounty of local and hard-to-find wines, spirits, and craft beers, whether you simply seek a stocking stuffer or need to stock the whole fridge.
No festive setting is complete without a charcuterie spread! With an impressive offering of 150 cheese varieties from around the world and accompaniments to boot, The Cheese Lady has a palate-pleaser for everyone. Aperitivo's expert cheesemongers also know how to up the cheese ante, complimenting their wares with items like olives, pickles, raisins, Spanish peppers, spicy mustard, and more. Of course, if you're not into curating your own board, let these establishments do the hard work for you—simply call ahead!
In need of something sweet? With locations in Grand Rapids and Holland, The Cakabakery is always serving West Michigan something enticing! Choose from classic treats—including vegan and gluten-free options—such as cupcakes, cookies, and cakes, to specialty items like cake pops and caramel corn. Flavors abound, whether you're a traditional vanilla and chocolate type or favor more adventurous choices—think maple bacon, cherry wheat lager, or French toast.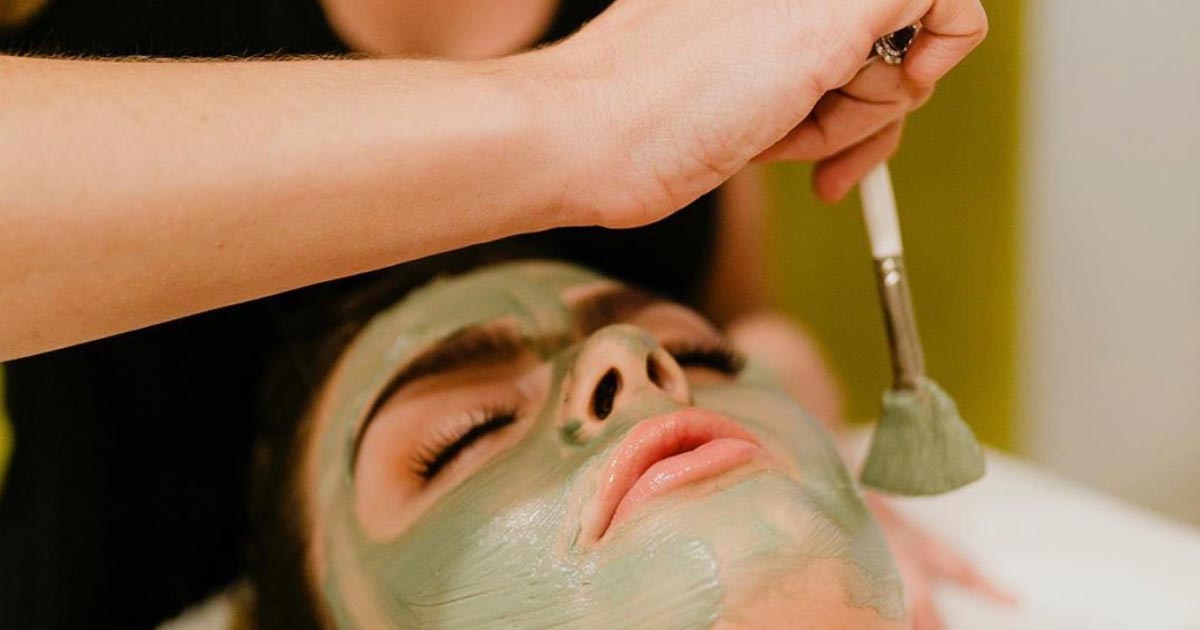 Photo courtesy of Wanderlux Beauty & Wellness Spa.
Gifts That Make an Impression
For a gift that glitters, shines, and will withstand the test of time, head to Juhas & Sullivan, jewelers with the goal of offering unequaled service and unparalleled quality. Their experts will help you select the perfect piece, whether it's a meticulously designed Rolex, sophisticated Italian treasure from Roberto Coin or custom handcrafted item.
Art gives spaces personality and charm. Why not share the magic of art with others this holiday season? The boutique at LaFontsee Galleries in Grand Rapids is filled with gifts great and small, among them sustainable fine jewelry by Rosemary Mifsud, ceramic mugs and masterpieces by Grayling Ceramics, and hand-printed textiles for the home by BMO Textiles. Saugatuck also has much to offer art lovers. Sip fine artisan wines while shopping at J. Petter Wine Gallery; admire work from South Africa, Zimbabwe, Kenya, Tunisia, and Ghana at Amazwi Contemporary Art; and enjoy emerging and established artists and sculptors from across the United States at ROAN & BLACK.
Whether a gift to others or a treat for yourself, salon spas have just the thing to deliver some much-needed TLC. Step into the world of dry salt therapy at Pink Lounge, where private dry salt beds and other relaxing services utilize the natural benefits of pink Himalayan salt. Feel stress melt away with a full body CBD massage or infrared sauna session at Wanderlux Beauty & Wellness Spa, which also offers custom self-care baskets. For a unique experience, consider phlōt, Grand Rapids' only flotation therapy studio, for a session in a sensory deprivation tank—a solid physical and mental booster.
Amp up your cozy holiday vibes to a whole new level with pieces from Grand Rapids-based women's clothing brand Duffield Lane. Gather 'round the fireplace in matching mother/daughter pajamas, surprise a friend with a cotton and cashmere blend sweater at your gift exchange, or venture into nature—with hot beverage in hand—in a soft and warm quarter-zip fleece.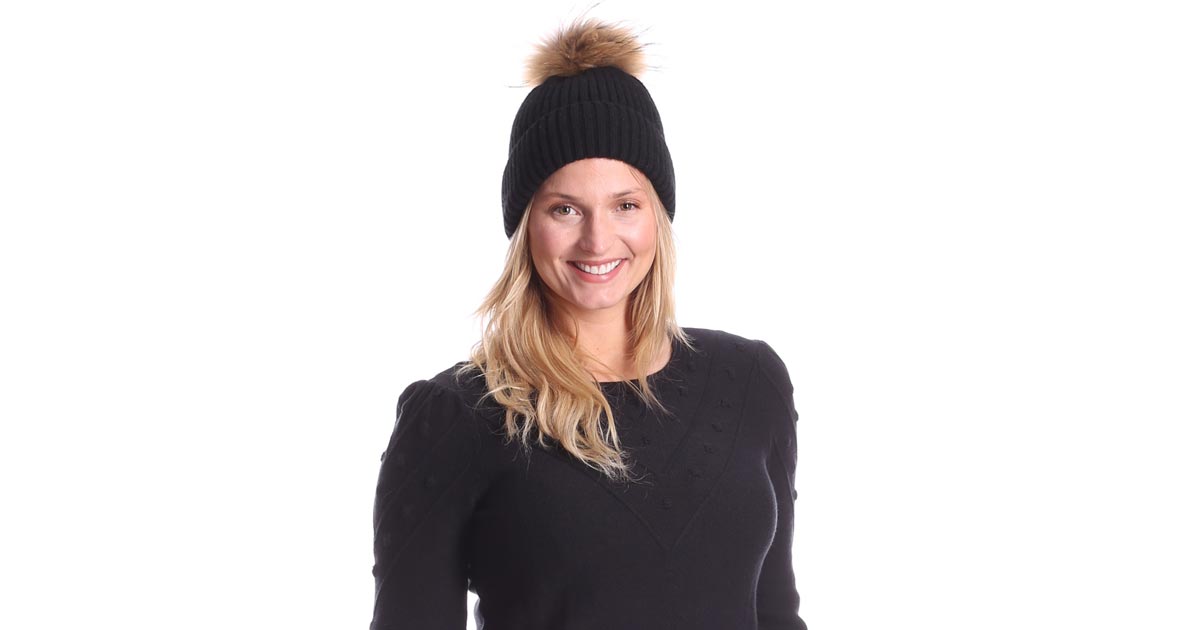 Photo courtesy of Duffield Lane.
Making Memories in a Winter Wonderland
Grab your hat, gloves, and warmest boots, then head outdoors for fun on West Michigan's many scenic trails. For a leisurely walk amongst dense pines, Provin Trails in Grand Rapids is ideal. If cross-country skiing is more your speed, the challenging 5-mile course at Seidman Park in Ada is an alluring option. Get the whole family involved with a visit to Hemlock Crossing in West Olive, where snowshoe rentals for adults and children are available at the Nature Education Center. Don't forget to bundle up and head to the Critter Barn in Zeeland to see some furry—and friendly— farm animals!
If home décor is on your list, your space could easily become your personal winter wonderland, thanks to several area establishments. Up the floral fun with arrangements and accents from Posh Petals, throw Scandinavian flair into the mix with a stylish holiday-themed mobile from Design Quest, or spruce up your space with vintage and new gathered goods from The Found Cottage in Hudsonville.
Put on your PJs, pack a thermos of hot chocolate—Mokaya makes a luscious one—and admire the holiday lights from the comfort of your own vehicle! Downtown Holland, Ottawa Hills and the Paramount Estates neighborhood in Grand Rapids are among some local favorites. Of course, the various drive-thru light shows found throughout the area are always sure to impress.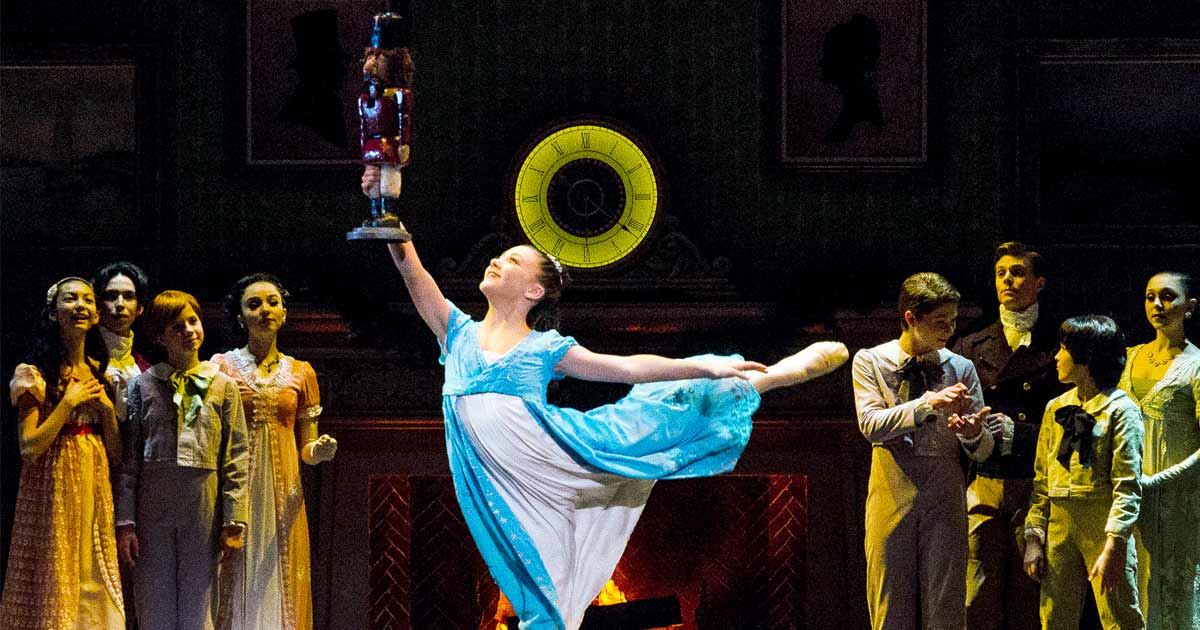 Grand Rapids Ballet photo courtesy of Ray Nard Imagemaker.
Give the Gift of Music
When at times it feels as though we're standing on unstable ground, music and the performing arts consistently appear as a salve, for those who create them and those who are fortunate to enjoy them.
Whether you're into old-school tunes by Chubby Checker, Prince, and Patti Smith or more contemporary artists like Future Islands or Phoebe Bridgers, Vertigo Music has the right-on CD or LP for the music lover on your list. Looking for something a bit harder to find? Chances are they'll be able to help track it down for you. For local flavor, tune the dial to 88.1FM WYCE—an undeniably good choice for soundtracking your intimate holiday gatherings.
Consider supporting local theaters and companies such as Civic Theatre, Circle Theatre, and Ebony Road Players by tuning into a variety of virtual programming, purchasing gift cards for future performances, or making a donation in the name of a loved one—a gift that helps keep art alive in West Michigan.
For an innovative spin on a holiday time classic, be sure to tune in December 18 – 27 for the nutcracker experience, presented virtually by Grand Rapids Ballet. The beloved holiday classic will include many favorite on-stage moments in addition to behind-the-scenes interviews, rehearsals and more—complete with musical accompaniment from Grand Rapids Symphony.
---
Making a Difference This Season
If you wish to volunteer your time this holiday season and beyond—but don't necessarily know how to get started or what you'd be good at—take the Heart of West Michigan United Way "What's Your Hidden Volunteering Superpower" quiz. Once you've completed the quiz and learn what your "superpower" is, you could explore in-person and virtual volunteer opportunities that specifically match your strengths.
Written by Sarah Suydam, Managing Editor for West Michigan Woman.
This article originally appeared in the Dec 2020/Jan 2021 issue of West Michigan Woman.
Main photo courtesy of Luxe Artisan Preserves.