Amanda Stauffer started Fresh Apparel online in February 2015 with a goal of helping women feel confident through clothing, selling graphic apparel geared toward motherhood.
"Several of my graphic tees went viral on social media immediately and I blew up, needing my first commercial space within six months," said Stauffer, who graduated from Michigan State University in 2010 and had a career in marketing and real estate prior to starting Fresh Apparel. "I was selling into six figures my first year in business and was able to double my growth each year, the first few years."
Stauffer and her family moved to Grand Rapids in May 2017 and two years later expanded the store's clothing line beyond graphic tees to include denim, comfortable basics, and mix-and-match special pieces. All accessories, makeup and skincare products found at Fresh Apparel are women-owned brands.
"We carry sizes XS to 4X and it's important for me that women who typically have a hard time finding clothing are able to find stylish, good-fitting pieces," said Stauffer.
"I've had multiple women tell me they hadn't worn jeans for more than 10 years before trying our denim and falling in love. I've had other women tell me they're trying new things, like a flowy dress with some funky earrings, and finally feeling good when going with their girlfriends for a night out. That is EVERYTHING to me."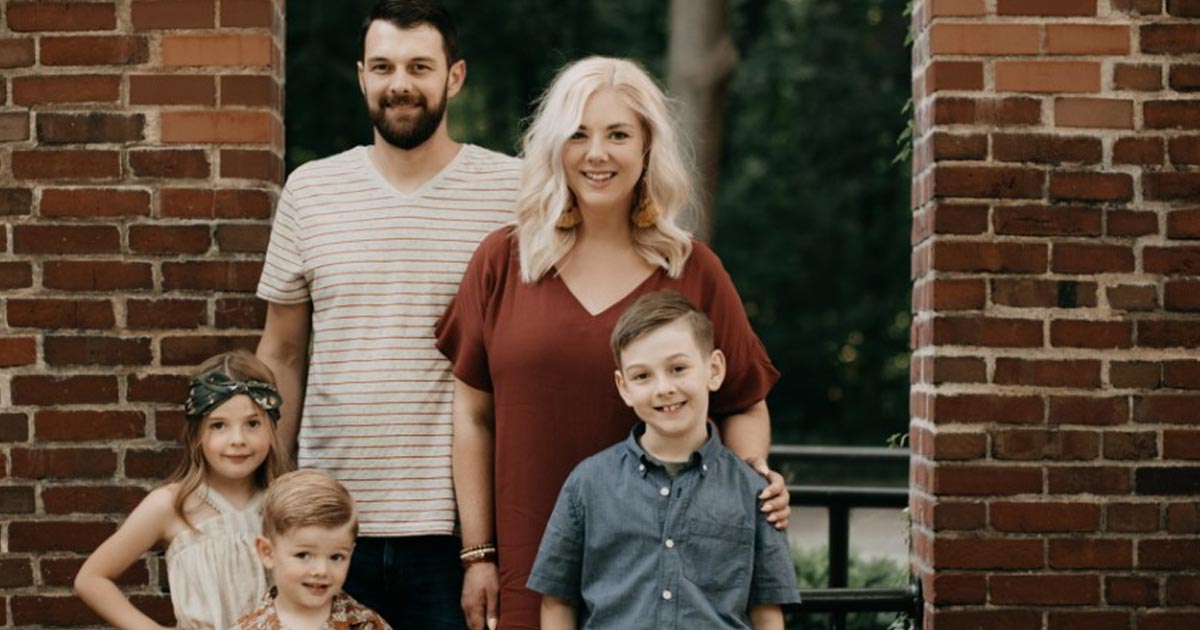 Recently, Stauffer decided it was time to open a retail storefront and finally settled on a space in Eastown, stressing the need for a space with a good vibe and great location—industrial parks or cookie-cutter office spaces need not apply.
Additionally, Stauffer explained why opening the storefront wasn't a financial move.
"I missed being around people! I tell folks I blame it on the 'COVID lonelies', but I think it was a long time coming—I waited tables for 10 years in high school and college, and I sold real estate for four years. I was around people all the time!" Stauffer looks forward to being more involved with the community in this way. "When you sell online, it's a lot of behind the scenes, boring admin work. I'm a very social and creative person, so I was losing that running a business online for so many years."
The remodel didn't come without challenges.
"I underestimated how much work it would be running a thriving online business, all while remodeling our space, bringing in new inventory and learning as much as I could about merchandising," said Stauffer, who wanted the store to have a Scandinavian vibe with a touch of boho. "We had our grand opening eight weeks after the day a retail store was even a thought.
"My husband is a contractor and did the remodel himself, which meant working for his clients during the day, and at the shop until 1 or 2 a.m. We've both been working 70- to 90-hour weeks for months, while adjusting to our three young children going back to school during a pandemic."
Those challenges didn't stop Stauffer from creating the space she'd dreamed about.
"We are an everyday store for everyday women. I'm not fancy. When you walk in, you'll likely hear hip-hop playing," said Stauffer. "We have a good time at work and genuinely like what we do. If I chat with you, there's a good chance I'll be awkward. I want this to be the place women can go to find affordable pieces that you won't find at the mall or box stores and just be themselves."
Those who visit Fresh Apparel can rest easy they won't be intimidated by hard-to-wear styles.
"A lot of my customers are moms and struggle with poor body image after having kids," Stauffer explained. "All bodies are worthy and beautiful. I want to give them options to create looks that help them feel that."
Written by Sarah Suydam, Staff Writer for West Michigan Woman.
Photos courtesy of Rebecca Dexter Visuals.