ALL THAT GLITTERS AND GLOWS
Head to Juhas & Sullivan for unparalleled excellence and high-end brands such as Rolex. Whether it's an ornate 18-karat gold, Roman-inspired, diamond-accented piece from Roberto Coin or a stunning Tahitian pearl necklace from Mastoloni, timeless options abound. The boutique jeweler's experts ensure you'll leave feeling educated and confident.
A family business spanning four generations, DeVries Jewelers offers a wide selection of distinguished watches from brands such as Oris and innovative Frederic Sage engagement rings—which could make the recipient's holiday season the most memorable yet.
In addition to art, LaFontsee Galleries shines a light on local and independent artists in their boutique. It's here that holiday shoppers could find wooden goods by Mike Stearns and Bill Hilbrant, fiber art by Dana Albrecht, ceramics from Shay & Maura Church, textiles, metalwork, and more.
Getting ready for a holiday cocktail party? Grand Rapids has no shortage of salons and spas to meet your needs.
Prep your skin for the season with a prestigious facial from LORDE, one of few select spas in the nation to offer Omorovicza and African Botanics facials, body treatments, and skincare. A facial using real gold? Talk about glowing!
If going deeper is more your speed, the cosmetic injection professionals at Urban You Beauty Bar will make you feel like your best self—whether the goal is to smooth with Botox®, plump with Juvéderm®, reduce fat with Kybella® or otherwise.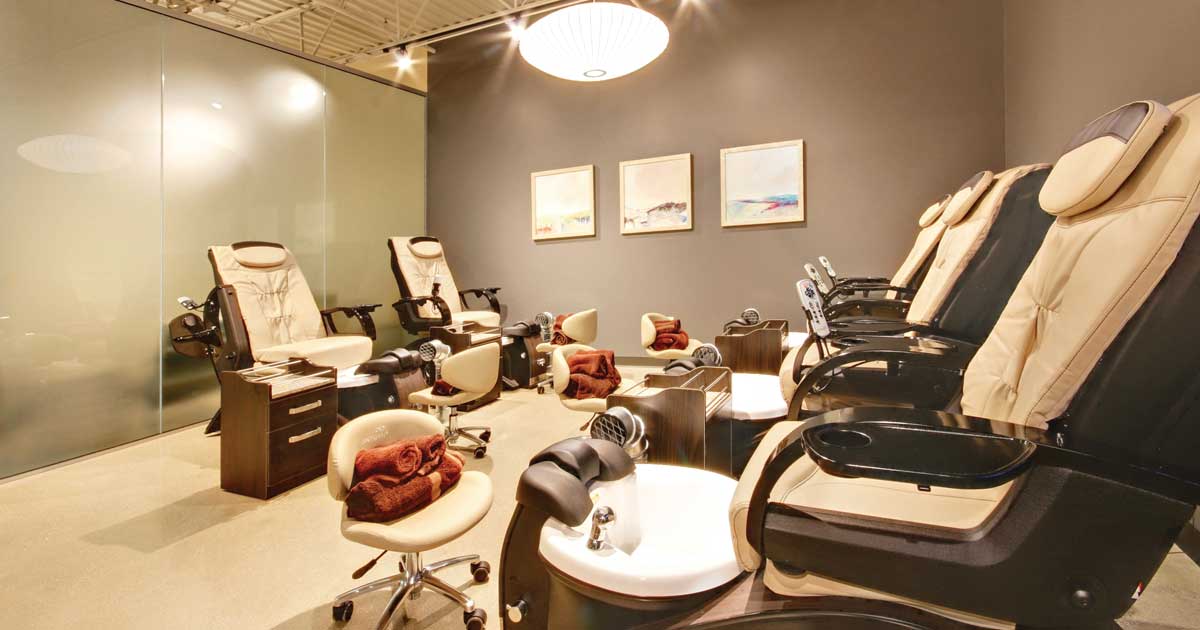 Photo courtesy of Design 1 Salon Spa.
The Winter Mint Manicure and Pedicure at always on-trend and modern Design 1 Salon Spa provides an invigorating experience, complete with festive peppermint stick butter cream.
When the merry excitement dies down, kick off your heels at Woodhouse Day Spa for a reflexology foot massage, offered in the truly serene setting the spa has become known for.
A SLEIGH RIDE TOGETHER
Hitting the town with family during the holidays has never been easier!
Check off the people on your holiday list and support the West Michigan community with Uptown Shop Hop, an annual festive shopping event spread between four vibrant neighborhood districts. Free shuttle services make it easy to shop at the various participating businesses.
To enjoy a holiday tea party, reserve your table at New Hotel Mertens in conjunction with a matinee of The Nutcracker, masterfully presented by Grand Rapids Ballet. Keep the magic going with a live orchestral accompaniment of the 1982 Oscar-nominated film The Snowman, via Grand Rapids Symphony, or a heartwarming and cheerful production of Elf, The Musical at Grand Rapids Civic Theatre.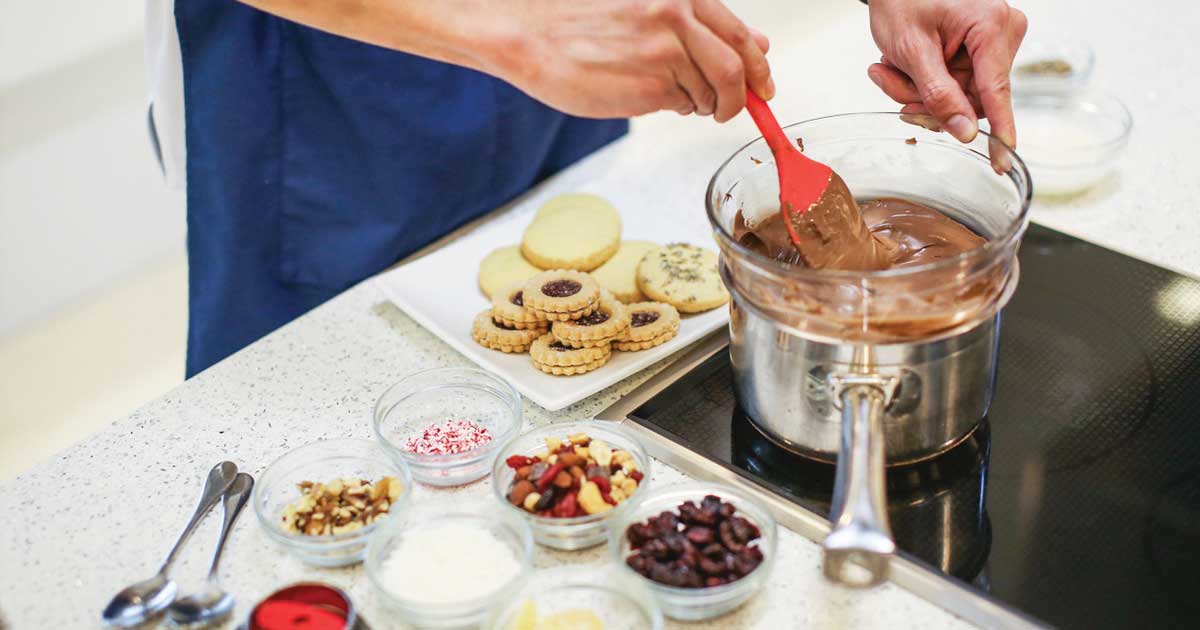 Photo courtesy of Grand Rapids Downtown Market.
Hone your holiday baking skills—and leave with a sweet treat for friends—with a cookie class at the Downtown Market. Don't forget to visit the annual Metro Health Christmas & Holiday Traditions exhibit at Frederik Meijer Gardens & Sculpture Park, which honors holiday cultures around the world and offers the glow of more than 300,000 lights, strolling carolers, rooftop reindeer, and 46 international trees and displays.
Outdoor fun also awaits, from horse-drawn sleigh rides at Double JJ Resort in Rothbury and Teusink's Pony Farm in Holland, to feeling like a kid again while snow tubing at Cannonsburg. Lace up and hit the ice-skating rink at Rosa Park's Circle or bundle up and spend some quality time together out in nature's snow globe, on Pigeon Creek Park's snowshoe trails.
FOR THE GREATER GOOD
Make your holiday shopping count by visiting WAR Chest Boutique in Rockford and Wyoming, offering handcrafted items made by at-risk and rescued women and men from around the world. Ninety percent of the profit from product sales goes back into WAR's programs, providing a living wage for the women who make the products sold.
At Global Infusion, shoppers could purchase more consciously and find Fair Trade household items and other gifts from over 50 suppliers from around the world—not to mention some seriously delicious chai. Nearby Clothing Matters combats fast fashion by offering eco-apparel and accessories, so you can feel good about what you wear and give.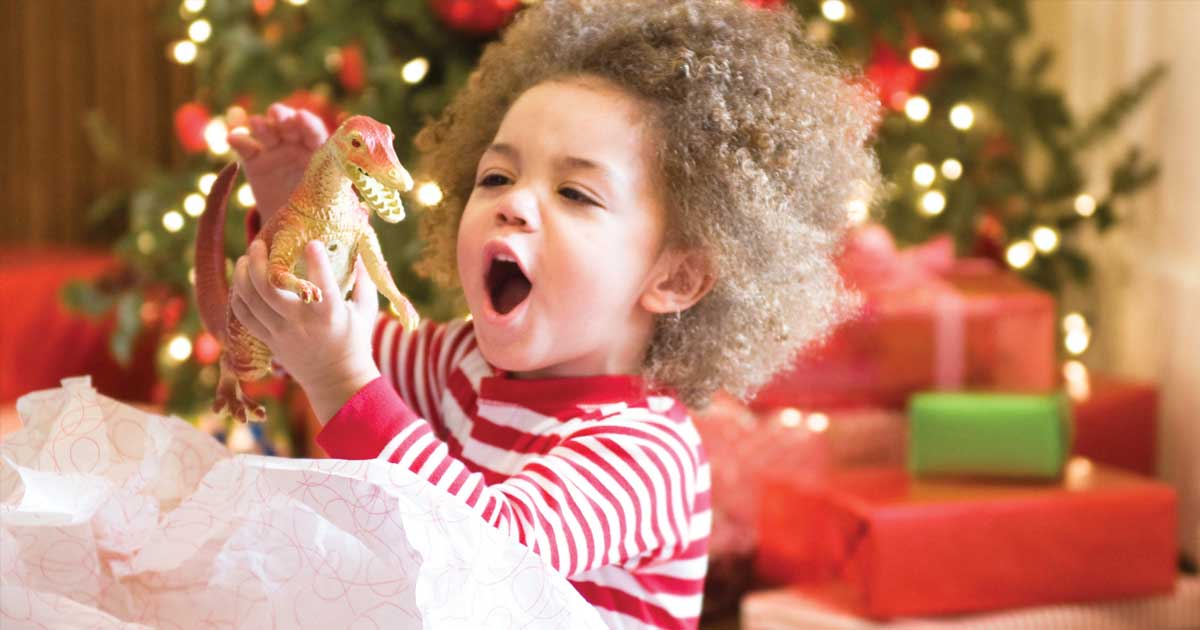 Photo courtesy of Heart of West Michigan United Way.
Show you care by giving the gift of your time to local organizations that work to serve the community, year-round. Assemble a Sack Supper for hungry students at Kids' Food Basket, sort donations and drop off a hot meal at HQ, sponsor a family's wish list through Heart of West Michigan United Way, and more. For further opportunities to brighten someone's holiday season, visit volunteergr.org.
MAKING SPIRITS BRIGHT
Whether simply roasting chestnuts on an open fire(place) or serving a holiday meal of epic proportions, hosting loved ones and entertaining doesn't have to be stressful.
That delicious spirit you had once on vacation and haven't been able to find since? It could likely be yours with a visit to The Crushed Grape, which stocks hard-to-find libations and gourmet foods and gift items.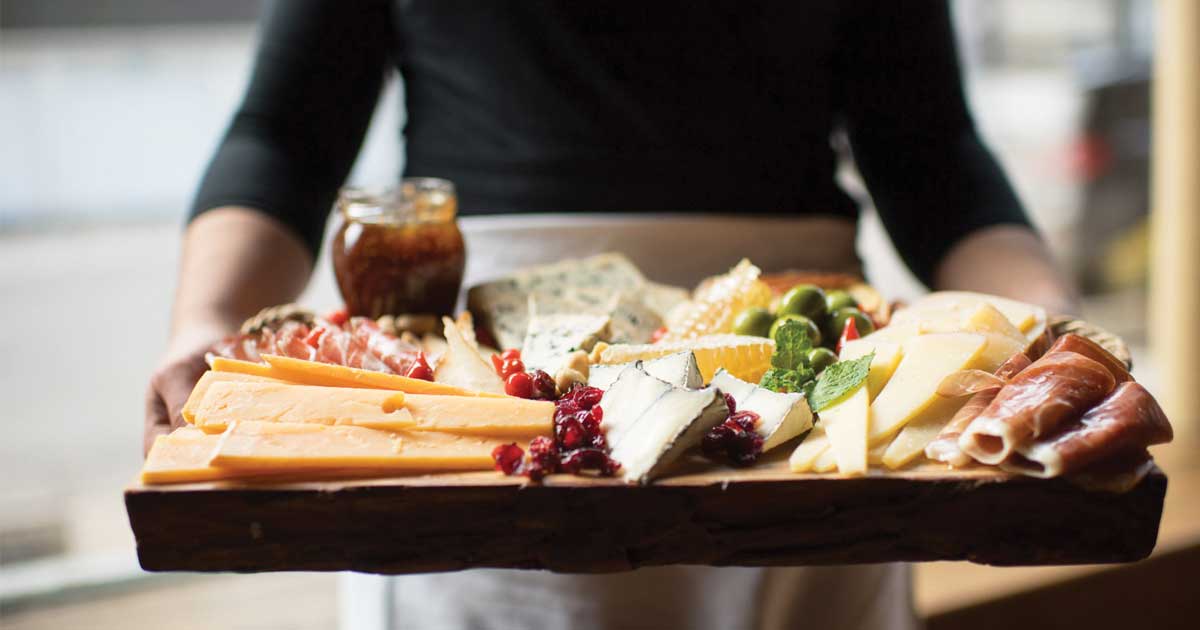 Photo courtesy of Martha's Vineyard.
A corner store that packs a punch, Martha's Vineyard has a large selection of specialty wines from around the globe, beer and liquor of renown, and offers beautiful baked goods and fresh cheeses and high-quality cured meats—perfect for a charcuterie platter that's sure to impress.
Whether gearing up for a day of caroling or searching for something special to serve guests after dinner, Siciliano's Market has you covered. The West Side staple sells whole-bean coffee from Michigan-based roasters and classic and obscure loose-leaf tea flavors, along with an array of other beverages and supplies to make your own signature cider, homebrew, and mead.
Need a gift for a host? The festive gift baskets at Robinettes Apple Haus & Winery never fail. The Michigan's Finest box includes favorites like pure maple syrup, Robinette's private label jam, homemade caramel corn, chocolate mints and zesty dried red tart cherries. (We won't tell if you buy one for yourself, too.)
Shake things up in the kitchen with a trip to Fustini's, where oils and vinegars reign supreme. Sample while you shop to create the perfect custom combination—and be sure to pick out gourmet pairing ingredients like pasta, tapenades, and honey, from Fustini's Pantry.
A fresh floral arrangement goes a long way in creating a welcoming space. Kennedy's Flowers & Gifts makes always having some on hand simple with their Scatter More Joy program. Purchase a vase once and come back to refill it all season long—and take advantage of the included floral workshop alongside friends and family.
From small, simplistic touches to elaborate arrangements, Posh Petals delivers—literally! Bring the outdoors inside and spruce up your mantle with rich greenery or add a delightful pop of color to your tablescape. Guests will appreciate your going the extra mile.
VISIONS OF SUGAR PLUMS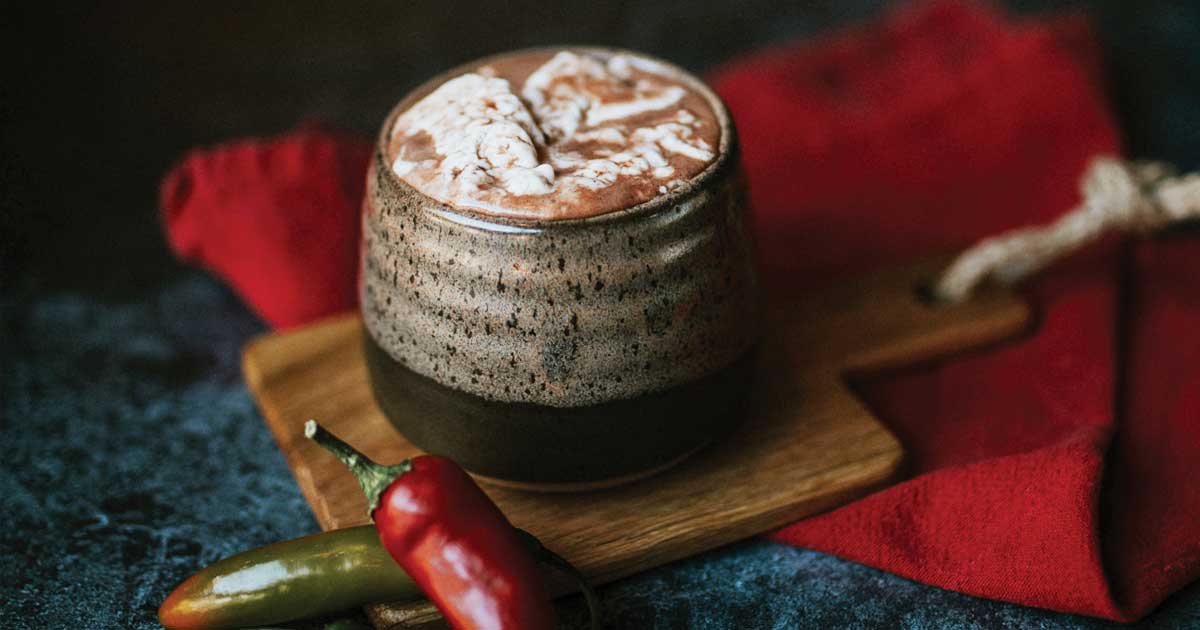 Photo courtesy of Mokaya/Leigh Ann Cobb Photography.
Quality and devotion is the name of the game at Mokaya, a chocolate boutique serving exquisite pastries, desserts, chocolates and confections. Make your dessert table sing with one of their irresistible offerings, such as honey lavender truffles, coconut bonbons, crème brûlée, smoked chocolate malted salt caramel brownies, and more.
You won't find premade toppings or box mixes in any of the delicious Cakabakery goodies. From locations in Grand Rapids and Holland, Cakabakery's customizable theme cakes and cupcakes are the ideal way to sweeten your holiday event. Have something created or pick up something on the go!
Saunders Family Bakery regularly serves grace, peace and all things sweet. Among the bakery's fresh and indulgent delights are keto-friendly, vegan, and gluten- and dairy-free options. Be sure to pick up classic bread loafs like marbled rye and sourdough along with some particularly fun choices including Struan Scottish multigrain and jalapeño cheddar. Don't forget the sticky buns!
Four generations of passion and skill are part of what makes Sweetland Candies a homemade tradition not to be missed. Their signature boxed chocolates, milk and dark chocolate seafoam, peanut brittle, and gourmet roasted nuts are ideal for filling your loved one's stockings or giving as party favors.
SLEDDING HILL THRILLS
Caledonia Lakeside Park | 370 Lake Street, Caledonia
Cascade Township Park | 3810 Thornapple River Drive SE, Grand Rapids
Charlie's Dump | 1856 Rosewood, Jenison
Christ Community Church | 2400 Forest Hills Avenue, Grand Rapids
Grand Valley Armory | 1200 44th Street SW, Wyoming
Johnson Park | 2600 Wilson Avenue, Walker
Kroc Center | 2500 Division Avenue South, Grand Rapids
Manhattan Park | 3180 Cascade Road, East Grand Rapids
Richmond Park | 1101 Richmond NW, Grand Rapids
Wabasis Lake Park | 11220 Springhill Drive, Greenville
Written by Sarah Suydam, Staff Writer for West Michigan Woman.
This article originally appeared in the December/January 2019 issue of West Michigan Woman.
Main photo courtesy of www.alyssadphotography.com.