Born and raised in Grand Rapids, Christina Guajardo Arnold is no stranger to the West Michigan community.
She's the founding director of the Bob and Aleicia Woodrick Center for Equity and Inclusion at Grand Rapids Community College and uses her skills in project management, equity and inclusion facilitation, event planning, and more to help the community be a place where everyone can be seen and thrive.
These are some of the many reasons Arnold is being honored by the Girls Choral Academy with the Giving Girls a Voice award at their annual Let Their Voice Be Heard benefit on November 12, 2019, at Watermark Country Club.
"There are many people who work tirelessly behind the scenes for years and years for social justice and equity in our community, often without a lot of fanfare or recognition. Chris Arnold is one of those people," said Lori Tennenhouse, Executive and Artistic Director, Girls Choral Academy. "Her long-term commitment to lifting up young people, to community activism, and to healing racism and forging new paths forward is an inspiration to us all."
Tennenhouse adds that Arnold's work has touched women of all ages, inspiring the organization to be more engaged and to be better leaders.
"We are honored to be able to recognize her for the leadership she provides in our community."
Arnold is humbled and honored to receive the award.
"It's hard to be what you can't see," said Arnold. "I truly believe that it is critical for our young women to have role models and mentors that look like them. We never know the impact that we can have on someone's life."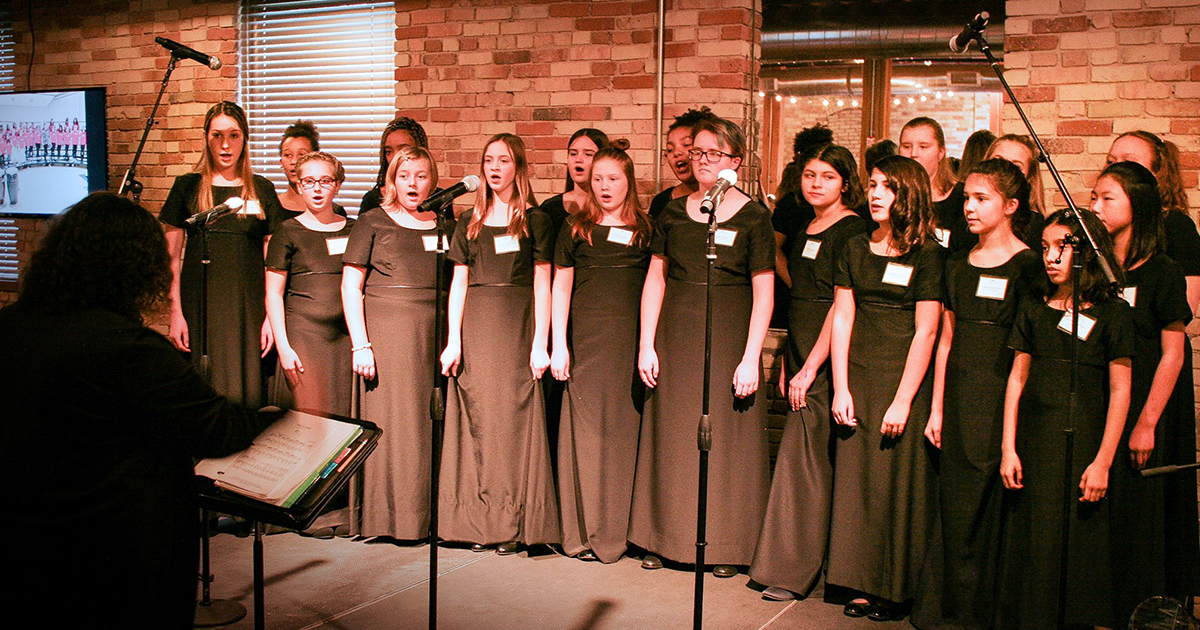 Formed in 1997, the Girls Choral Academy provides a safe, loving, nurturing and challenging environment for girls ages 4 to 18. Their mission is to "Give Girls a Voice" and their programs extend beyond gaining a singing voice to further build self-confidence in girls. Through weekly formal choral training, girls learn the basics of good choral performance while also learning discipline, perseverance, self-esteem, commitment and cooperation as they blend into a harmonious unit. Over the past 22 years, the Girls Choral Academy has served almost 3,000 girls in West Michigan.
"The impactful work of the Girls Choral Academy supports young women in their growth, leadership and self-esteem," said Arnold.
"These experiences empower girls to be creative, proud and true to who they are."
Join the Girls Choral Academy for an evening of joyous performance celebrating their 22nd season and honoring Christina Guajardo Arnold.
Let Their Voice Be Heard Benefit
Tuesday, November 12, 2019
5:30 – 8:00 p.m.
Watermark Country Club
5500 Cascade Road SE, Grand Rapids
Tickets include food, drinks and entertainment and can be purchased by contacting Angela DeVries at 616.361.6111 or visiting Girls Choral Academy.
Written by Sarah Suydam, Staff Writer for West Michigan Woman.
Photo courtesy of Girls Choral Academy.