Escape the cold and get a taste of warmer weather at Frederik Meijer Gardens & Sculpture Park, and enjoy a new exhibit commemorating Fred Meijer's world-class sculpture collection that calls West Michigan home.
Timed to commemorate the centenary of Fred Meijer's birth and celebrate his role as one of America's foremost patrons of the arts, A National Treasure: Fred Meijer, His Collection and Legacy is a celebration of Meijer's desire to build a world-class sculpture collection. A National Treasure displays 11 different "chapters"—each based around original works of art from the Meijer Gardens permanent collection, as well as exclusive loans from sculptors and galleries Meijer knew and admired.
Additionally, the exhibition is the debut of a series of important recent acquisitions to the Meijer Gardens permanent collection, including works by El Anatsui, George Segal and George Minne.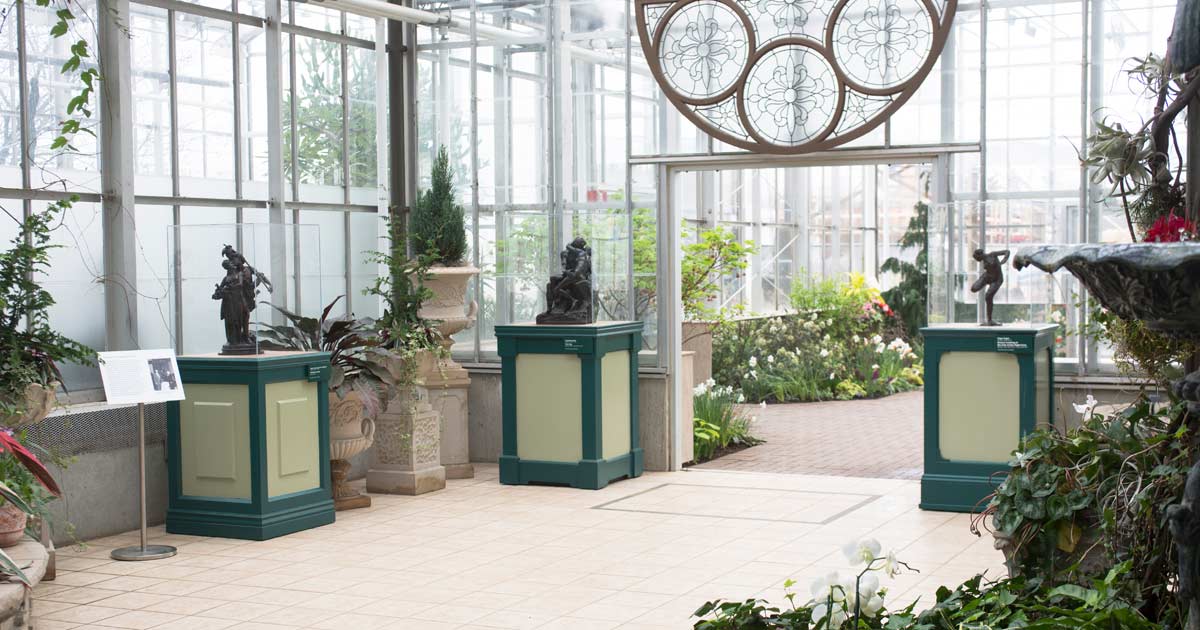 Photo courtesy of Chuck Heiney.
Although never formally trained in the visual arts or art history, Fred Meijer was deeply interested in cultural endeavors and history and had a long interest in sculpture. In particular, he was initially attracted to historical and figurative statuary in bronze. While began collecting in the mid-1980s according to his own interests, his views broadened over the years. In August 1999, he declared his dream to "build a world-class sculpture collection" at Meijer Gardens—opening a door for collecting beyond his initial personal aesthetic with the betterment and enjoyment of the public in mind.
A National Treasure offers a rare look inside the creation of the collection that today is hailed as among the finest of Modern and Contemporary sculpture—not just in Michigan, but in the entire world.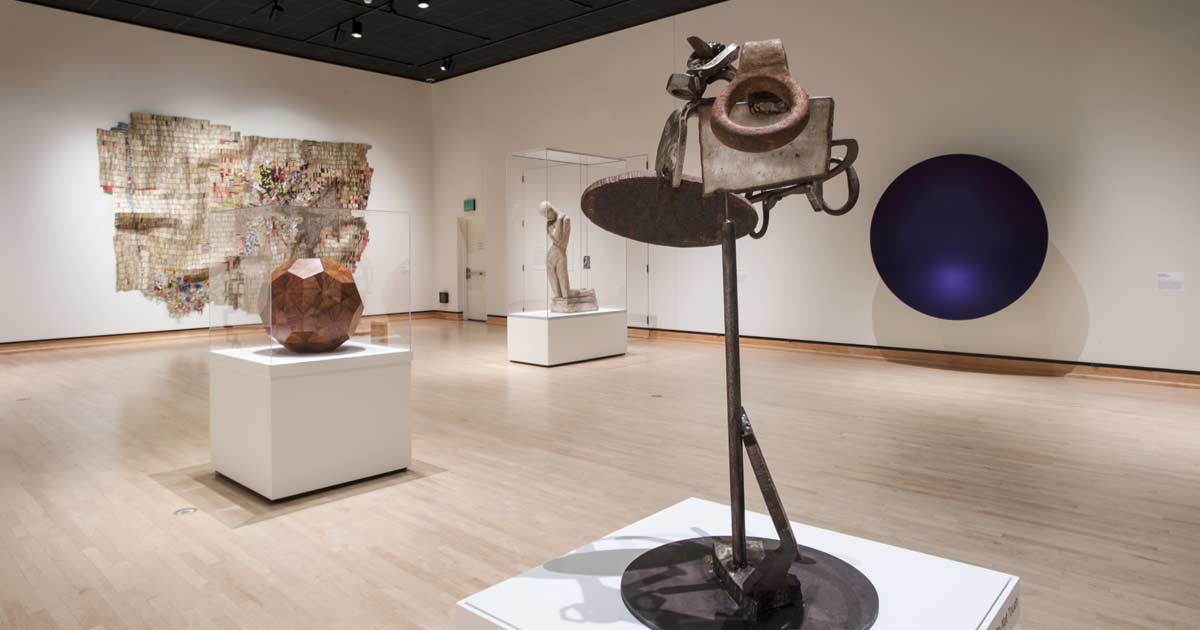 Photo courtesy of Chuck Heiney.
"One of the many things that I admired about Fred Meijer was that he was a lifelong learner and enjoyed finding out about new sculptors and their work with each acquisition," said Laurene Grunwald, Director of Sculpture, Exhibitions and Installations at Meijer Gardens.
"He never sought to collect for himself, but to enrich the lives of others."
A National Treasure traces the development of Fred Meijer as a man, his collection of sculpture nestled among Lena Meijer's love of plants and flowers, and his emergence as one of the nation's foremost patrons of the visual arts. This exhibition is one not to miss.
The exhibition runs through August 25, 2019. Be sure to check it out!
Written by Sarah Suydam, Staff Writer for West Michigan Woman.
Main photo courtesy of Frederik Meijer Gardens.