"Who says power can't be pretty?"
The phrase is an actual art print at Pink Lemonade Boutique—known for carrying gifts and accessories that call ladies to unite.
"I have a fascination with pink," said Jill Zagar. "The name Pink Lemonade had a ring to it. It's my happy place."
Zagar and her mother, Paula Hall, own Pink Lemonade Boutique. The two women turned a side gig into a full-time business, starting in East Grand Rapids and followed by a second location in Kalamazoo about a year ago. "Kalamazoo is my hometown and my friends there were begging me to open a shop in town," said Zagar, who is set to open a third location, in Grand Haven, in mid-November.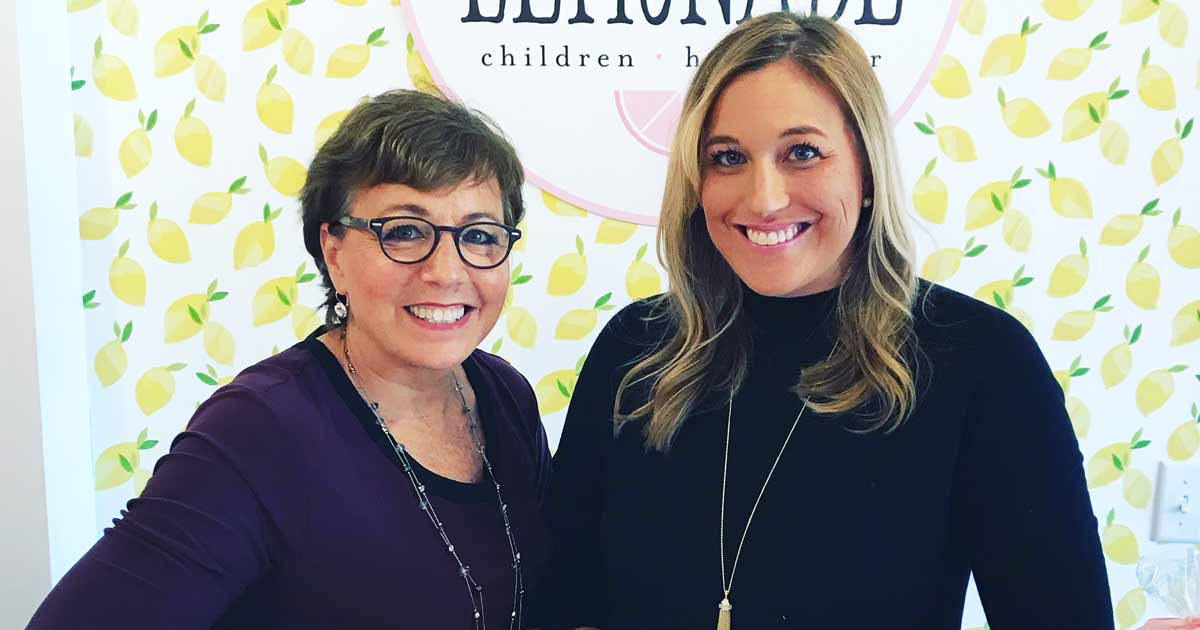 "I love beach towns so much," said Zagar of the new shop, located next door to Lee & Birch.
A regular boutique shopper who was interested in fashion, Zagar took those interests and united them with her fascination for empowering women and seeing girls support girls.
"It's a confidence boost to have that notebook that says 'You are the Greatest Ever' or a journal for goals," said Zagar, recounting the myriad gifts in the store steeped in strong, female energy: coffee mugs, books, wall art, greeting cards ... Pink Lemonade is also the place to go if you're looking to shop local for baby gifts and unique children's fashions from newborn to around 8 years old.
Whatever your purchase, it's going to speak to young girls harnessing their dreams and women taking control of their lives; it's about establishing a culture where females are valued and women have a mission, and the wondrous power that comes from those ideas.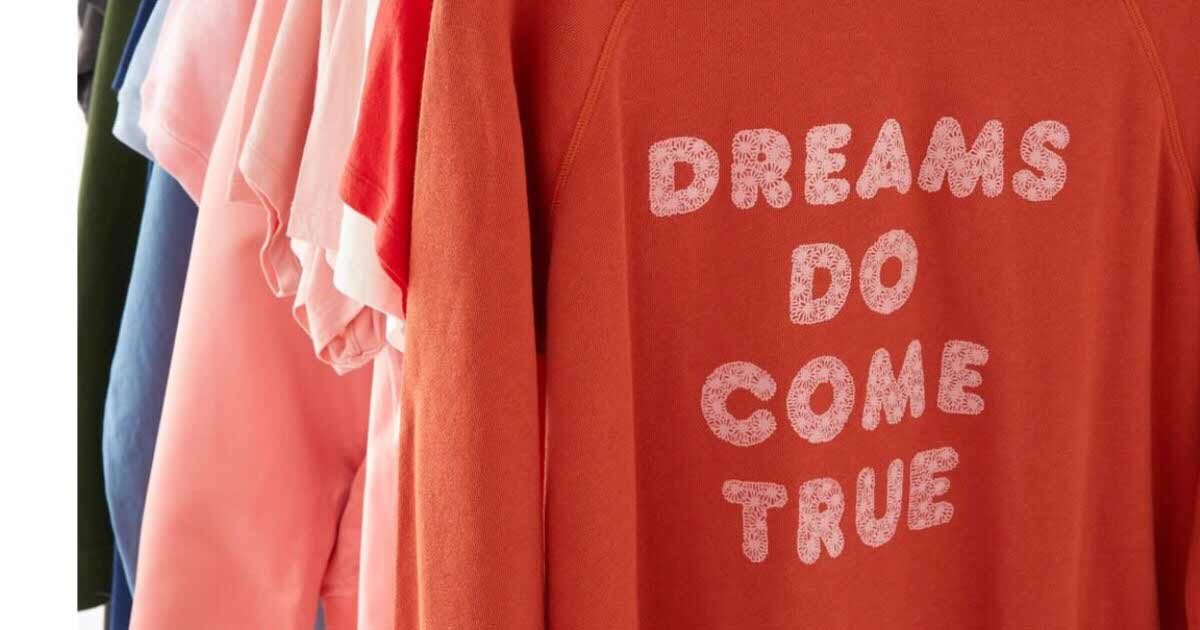 "We need those messages in life," said Zagar, whose daughter owns a shirt with the phrasing BE KIND and WHO RUNS THE WORLD? GIRLS.
"I hope when she wears that shirt, she feels powerful or when women see that on a mug, they head to work and feel they can get it done that week. I love it when I see something happy and encouraging; I'm drawn to it."
It's about confidence being contagious. Zagar and Hall make it a point to outfit the store in positive affirmations: One sign reads YOU ARE A PINK STARBURST—in hot pink neon, of course. Their mission was for girls and women to walk into the store and instantly feel good vibes. Part of that equation comes down to a well-curated collection of items, hand-selected by Zagar to pass the Pink Lemonade test for creativity, confidence and maximum joy.
The perfect example is the high-on-happy line of accessories from ban.do. You might find Zagar sporting her favorite sweatshirt from the brand, with the message DREAMS DO COME TRUE.
"It speaks to Pink Lemonade and that dream for me. We made it happen."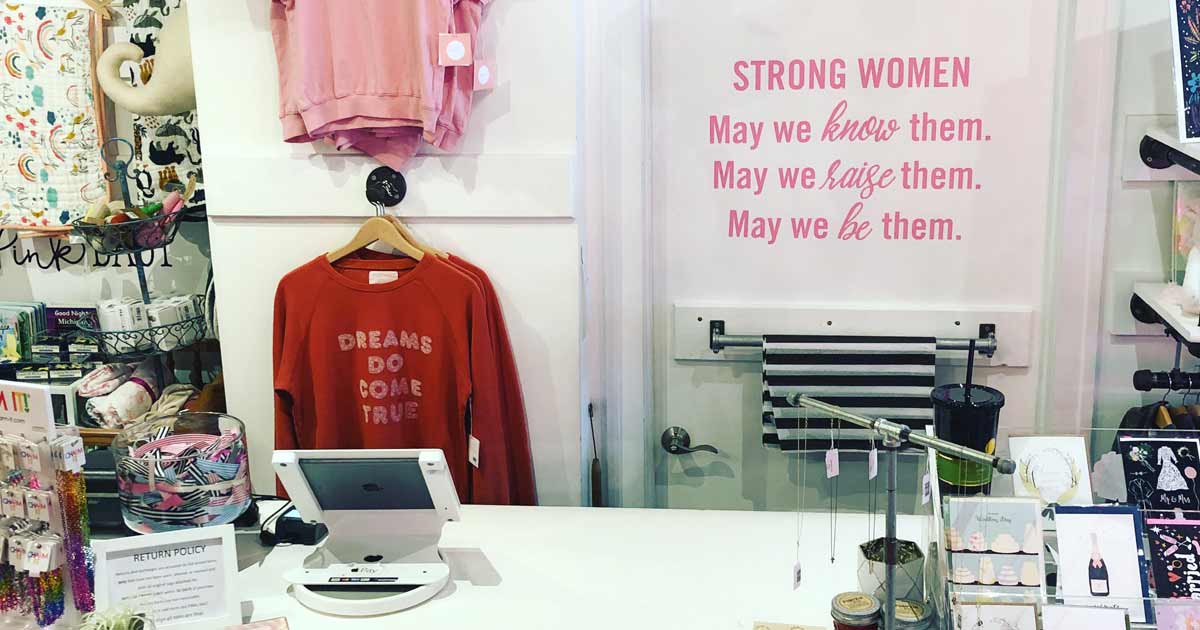 Pink Lemonade Boutique
703 Bagley SE, East Grand Rapids
7039 West Q Avenue, Kalamazoo
Coming soon: Grand Haven
The store celebrates its birthday party on October 28. Stop in and shop for the holidays—and for children, the home and HER.
Written by Missy Black, a footwear fanatic, style child and contributing writer for West Michigan Woman.
Photos courtesy of Pink Lemonade.