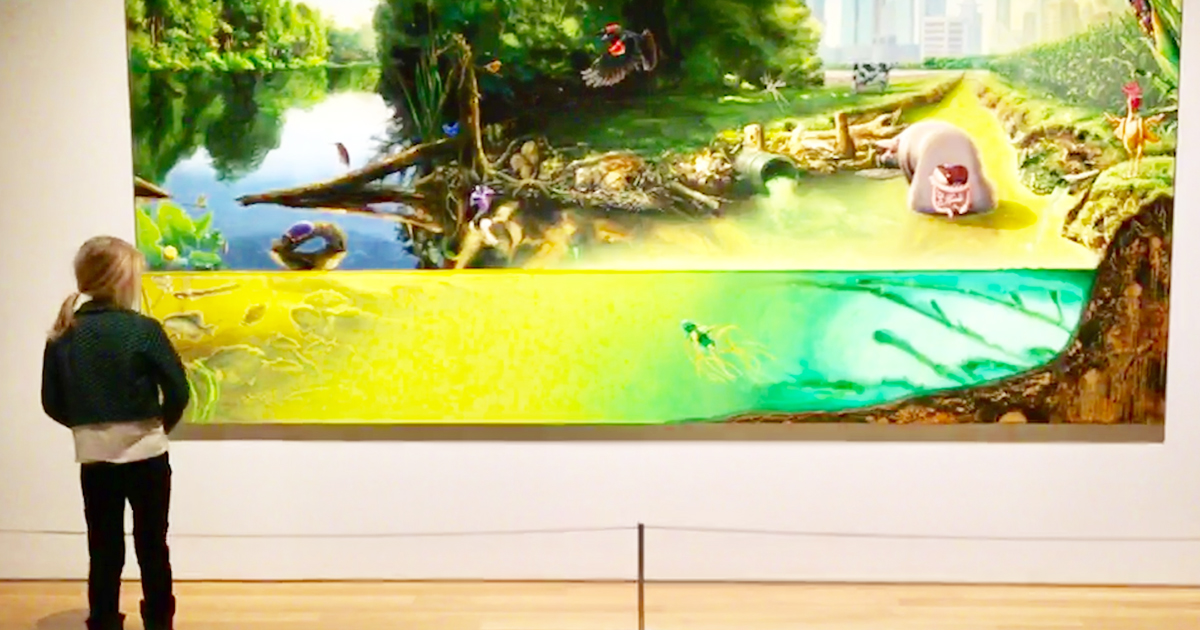 Collection of Jonathan O'Hara Gallery
A new exhibition at the Grand Rapids Art Museum (GRAM) explores the past, present and future of the Great Lakes. Alexis Rockman: The Great Lakes Cycle is on view January 27 – April 29, 2018.
Organized by GRAM, the first LEED® Gold certified art museum in the world, Alexis Rockman: The Great Lakes Cycle features all new work from the New-York based artist: five mural-sized paintings, six large-scale watercolors, and a selection of monochrome field drawings based on his travel, interviews and extensive research in the Great Lakes region.
The paintings capture the physical and ecological transformation of the lakes through time. Each painting is conceived as a narrative—moving from left to right and forward in time—and is accompanied by a key illustrating and identifying included species, artifacts and historical references.
The Great Lakes comprise one of the most ecologically significant environments in the world. Lakes Erie, Huron, Ontario, Michigan and Superior hold 20 percent of the world's fresh water and provide drinking water for more than 60 million people and habitation for more than 3,500 species of plants, mammals, birds, amphibians and fish.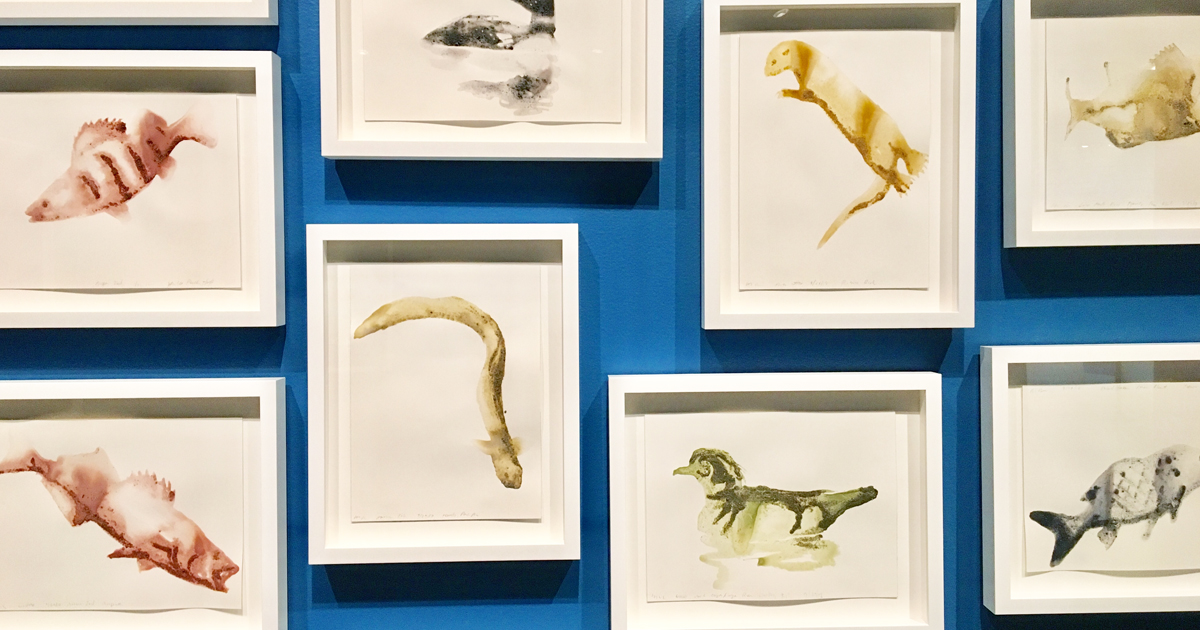 Courtesy of the Artist and Sperone Westwater, New York
The lakes, Rockman notes, are also in "dire circumstances."
Massive threats such as climate change, globalization, mass agriculture and urban sprawl are threats to the lakes' preservation.
The Great Lakes Cycle will inform and inspire viewers regarding the history of the lakes, the region's current threats and challenges, and opportunities to positively shape the lakes' future.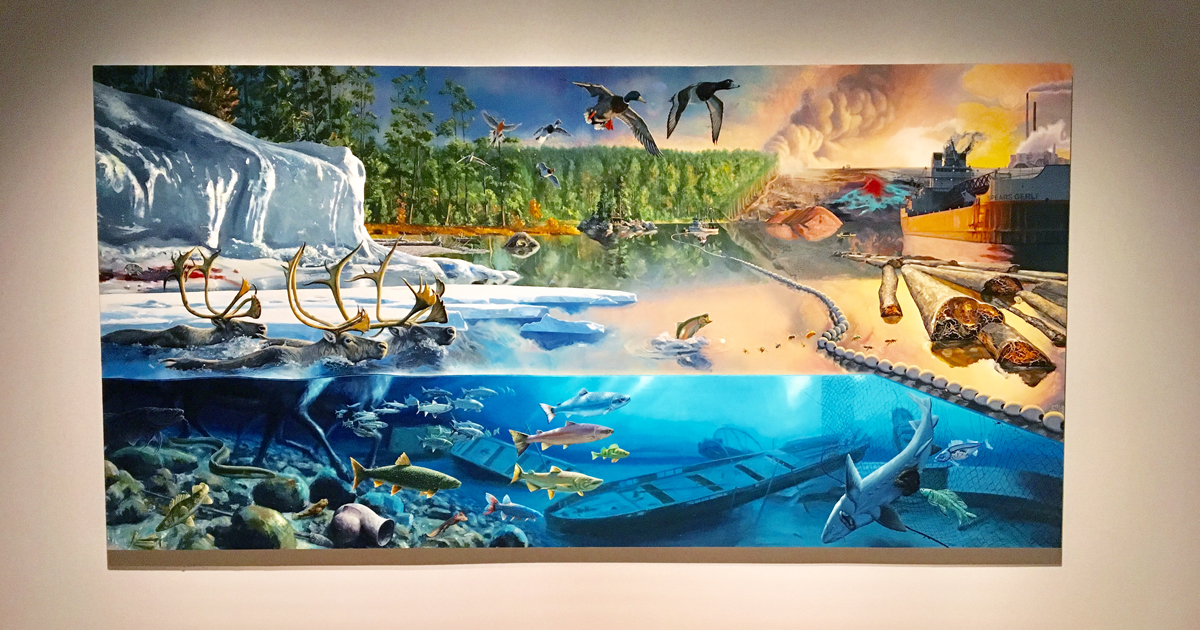 Commissioned by Grand Rapids Art Museum with funds provided by Peter Wege, Jim and Mary Nelson, John and Muriel Halick, Mary B. Loupee, and Karl and Patricia Betz, and general accessions funds. 2015.19.
GRAM is the first stop on the exhibition's tour. The Great Lakes Cycle will be on view at six Midwest institutions: Chicago Cultural Center in Chicago, Illinois; Museum of Contemporary Art in Cleveland, Ohio; Haggerty Museum of Art in Milwaukee, Wisconsin; Weisman Art Museum in Minneapolis, Minnesota; and Flint Institute of Arts in Flint, Michigan.
To learn more about the exhibition and its affiliated programs, visit artmuseumgr.org.
Written by Cassie Westrate, staff writer for West Michigan Woman.