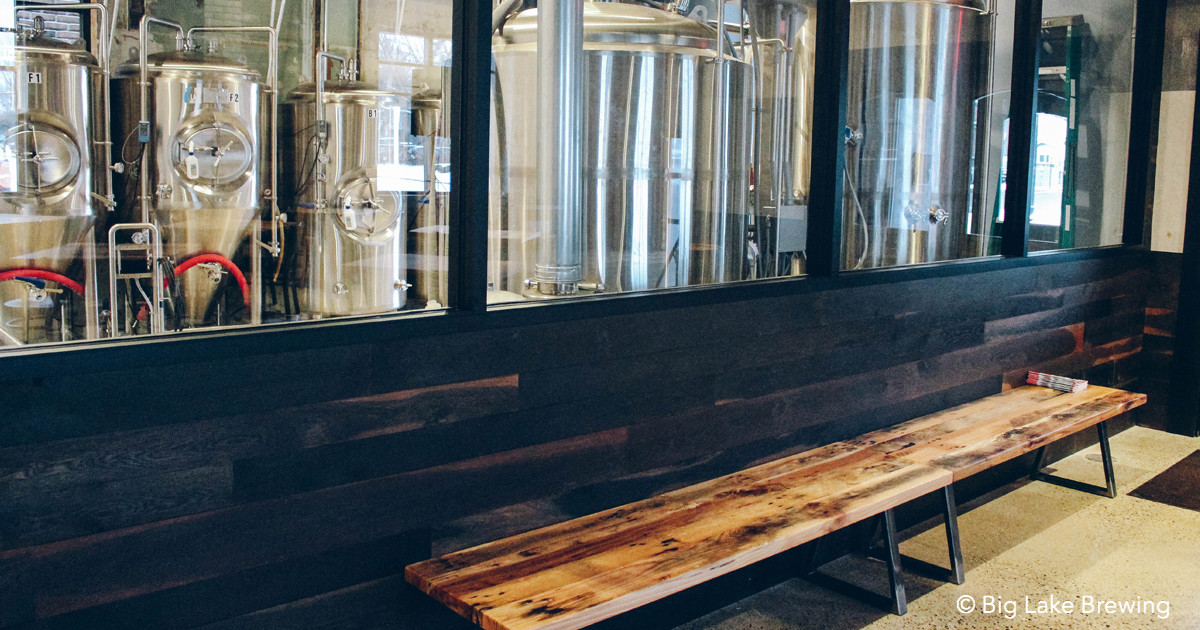 Grand Rapids may be known as Beer City, USA, but the city wouldn't have the same claim to fame without The Lakeshore Brew Crew. In celebration of Big Lake Brewing officially opening its cool new space in downtown Holland, we curated a trail of the lakeshore breweries that help make West Michigan a craft beer sensation.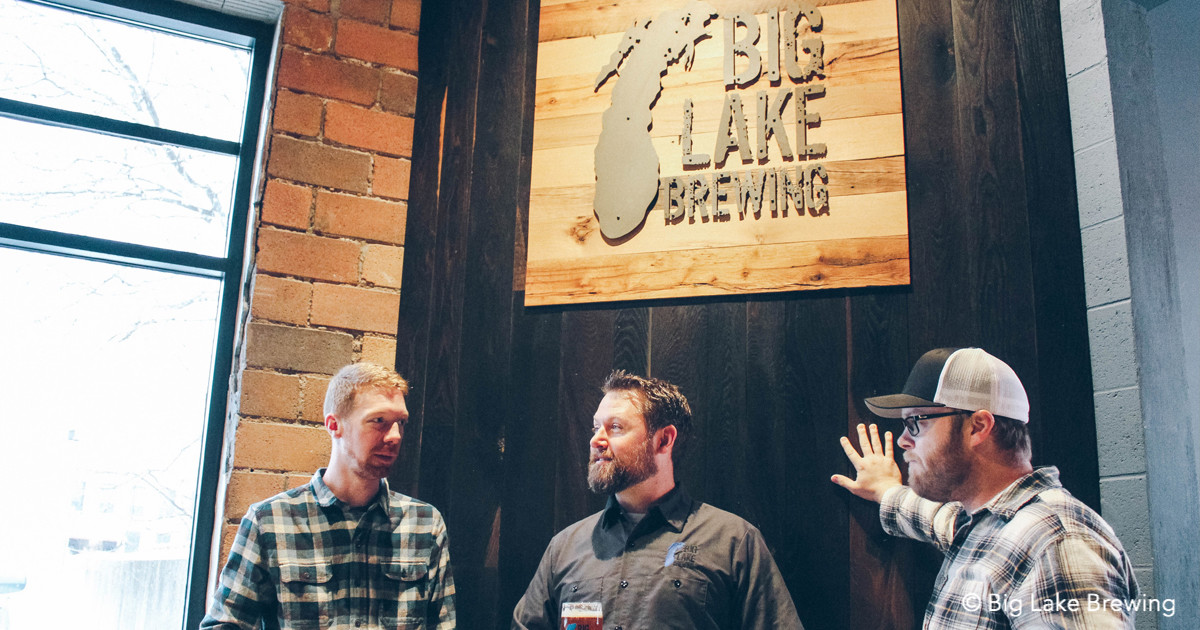 Big Lake Brewing
13 W. 7th Street, Holland
Founded by three engineers, Big Lake Brewing's original location on Butternut Drive didn't have the space to accommodate the brewery's growth since its opening in 2013. Owner and Director of Production Nic Winsemius said the trio always knew there would be "something beyond Butternut."
They were right.
Big Lake Brewing's new 7,000-square-foot, $1.25 million-dollar downtown brewpub and restaurant officially opened on Wednesday, December 20, in a 90-year-old building. Big Lake Brewing brought it back to life with timber and steel: a barreled ceiling, wood paneling and handcrafted tables. "It feels like a shipyard," Nic said.
The new location features the same great brews and a new mouthwatering, beer-infused menu crafted by Executive Chef Luke Dekker. The brewery is famous for its Ryecoe IPA, but the Darkstar Stout is popular during the winter months and the Citra Session during the summer. Try a brew with the new Beer Mac N Cheese, or a pizza baked in the wood-fired oven.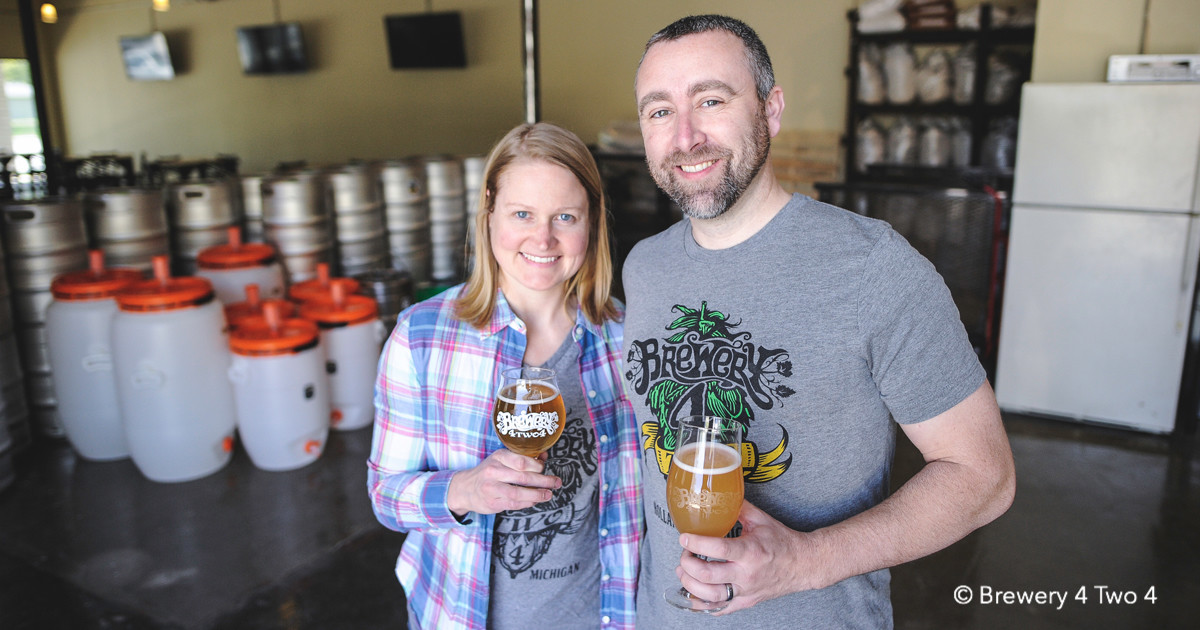 Brewery 4 Two 4
321 Douglas Avenue #120, Holland
"Something for everyone."
That's the goal for Brewery 4 Two 4, owned and operated by the husband and wife duo Dave and Erin Miller.
"We want to provide quality beers for everyone," Erin said. "We have beers that range across the spectrum and can appeal to many different palates and levels of craft beer drinkers."
Brewery 4 Two 4 has a remarkable 18 taps flowing with traditional beers, fruit beers, ginger beers, barrel-aged beers and even a cider. It also has a breakfast series of coffee beers, like Breakfast in Maui, Breakfast in Istanbul and Breakfast in Ireland. Erin notes their most popular is the Juice Weasel NE IPA.
More than beers, however, Brewery 4 Two 4 seeks to be a "local, community-focused gathering spot." Expect to be greeted like a regular.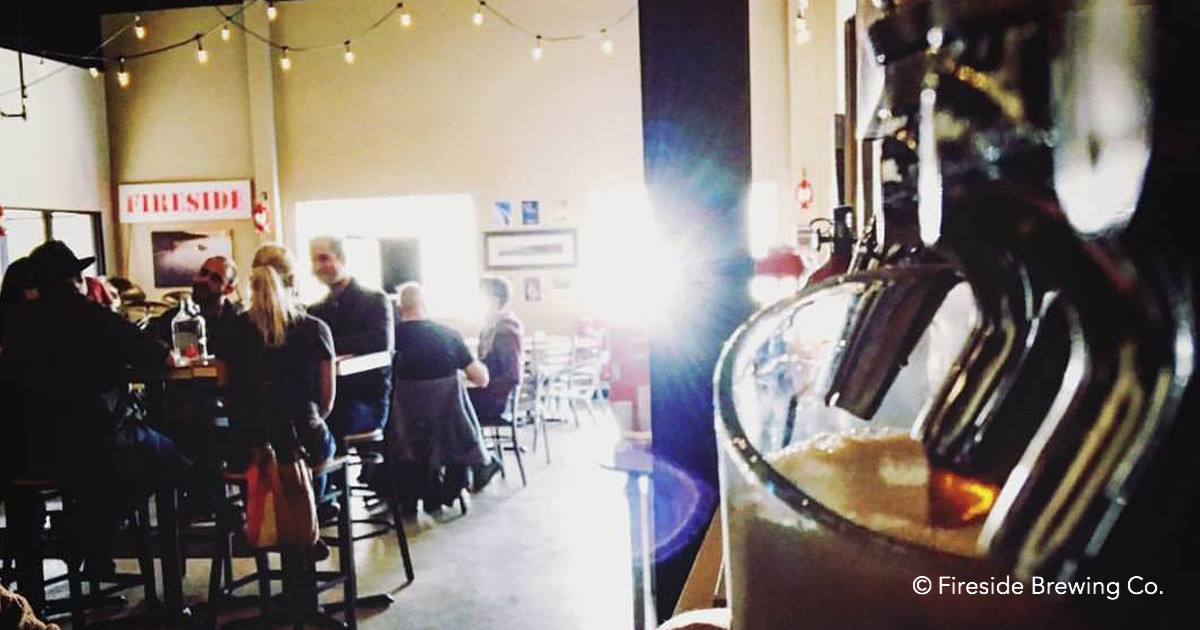 Fireside Brewing Co.
430 W. 17th Street #27, Holland
Sean and Mark Scanlon, along with Jon Dolieslager, were home brewing outside of Chicago for years during a lengthy stint in music before moving to Holland. After experiencing "one of the greatest craft beer communities the country has to offer," they opened Fireside Brewing Co.—with a heavy emphasis on live music.
Fireside makes a variety of beers, wines and ciders. The brewery features 14 taps and free popcorn and pretzels. You're welcome (and encouraged) to bring in food from the outside, but the real pairing for Fireside's brews is live music.
Every Friday and Saturday, the taproom is hopping with live music.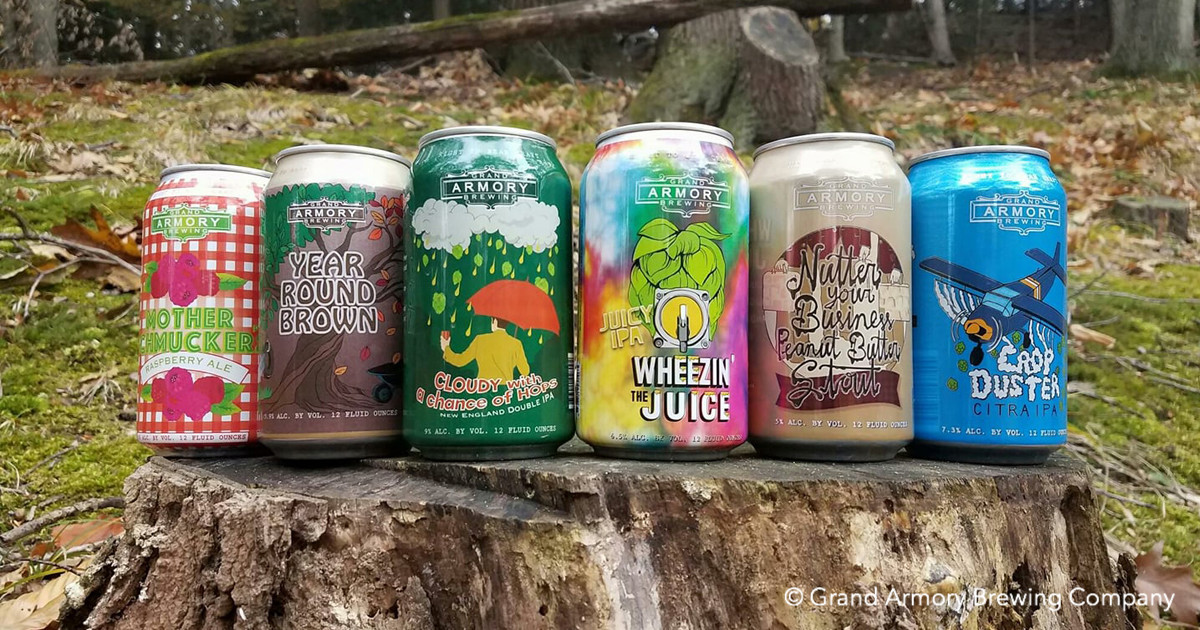 Grand Armory Brewing Company
17 S. 2nd Street, Grand Haven
Located in the 112-year-old historic Armory Building just blocks from the waterfront, Grand Armory Brewing Company has 20 taps with a diverse selection of ales, handcrafted ciders, old-fashioned sodas and wine.
Grand Armory opens early in the morning with coffee and scones, and evolves into a brewery throughout the day with beer, food and music. Grand Armory is especially known for the brews it carries in six-packs: Crop Duster Citra IPDA, Nutter Your Business Peanut Butter Stout, Wheezin' The Juice IPA, Cloudy With a Chance of Hops DIPA, Mother Schmucker's Raspberry Ale, Year Round Brown and White Chocolate Blonde.
Hungry? Righteous BBQ offers local options like pulled pork, brisket and nachos.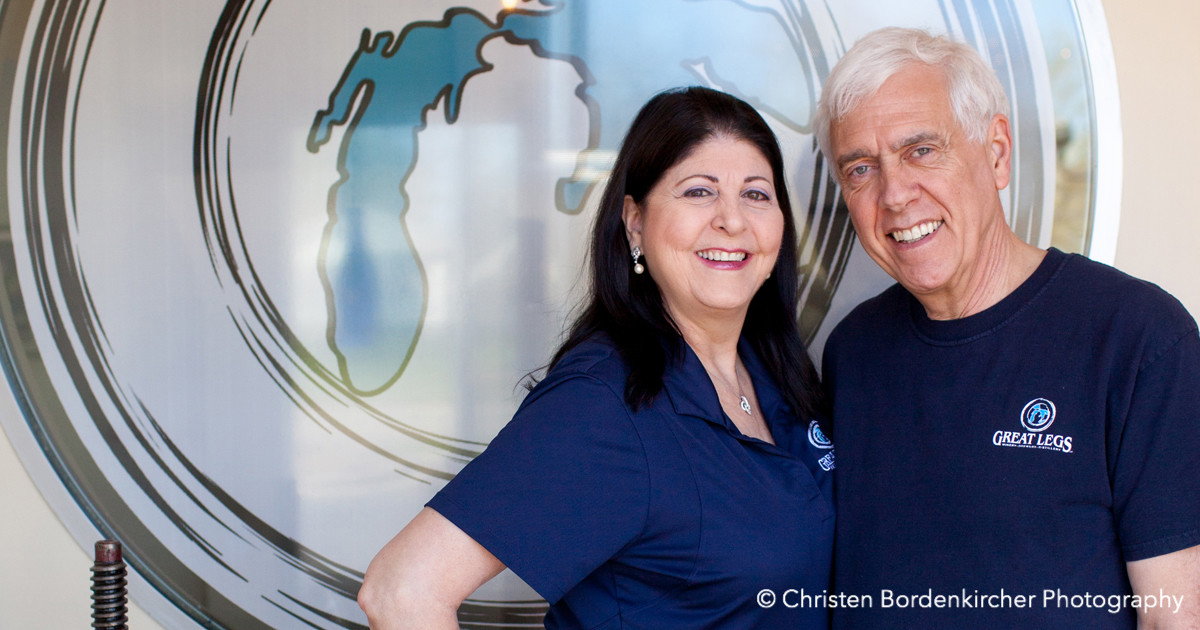 Great Legs Winery Brewery Distillery
332 E. Lakewood Blvd #200, Holland
Why choose between a winery, brewery and distillery when you don't have to?
Husband and wife team Jim and Joanne Granzotto own the "Triple Threat" Great Legs Winery Brewery Distillery that produces Michigan beers, wines and distilled spirits all under one roof.
"Our goal is focused on using all Michigan products—water from Lake Michigan; sugar, grapes, hops, grains from Michigan. Our bottles are purchased from Brick Packaging in Traverse city, and our brewery and distillery equipment was made by PsychoBrew in Greenville," said Joanne.
The microbrewery has nine taps, with rave reviews for their Baltic Porter and Belgian Blonde. It serves chips and salsa and homemade antipasto trays, but aficionados are encouraged to bring in food from the outside, too.
"We love art, and our wish is to become known as an artist haven for West Michigan artists, where they can come and paint and exhibit," Joanne said. Currently, Great Legs showcases one artist each month and hosts plenty of events, including musician performances, belly dancing shows, wine and canvas paintings, and more.
Macatawa Ale Company
102 S. River Avenue, Holland
Macatawa Ale Company is "Holland's best-kept secret."
Ed Westerlund, his brother Jeff Westerlund, and son Andrew Westerlund officially founded the brewery in 2014, but Ed has been brewing beer for nearly 25 years. Their offerings range from IPAs to wheats, stouts and blondes. They also serve wine and cider.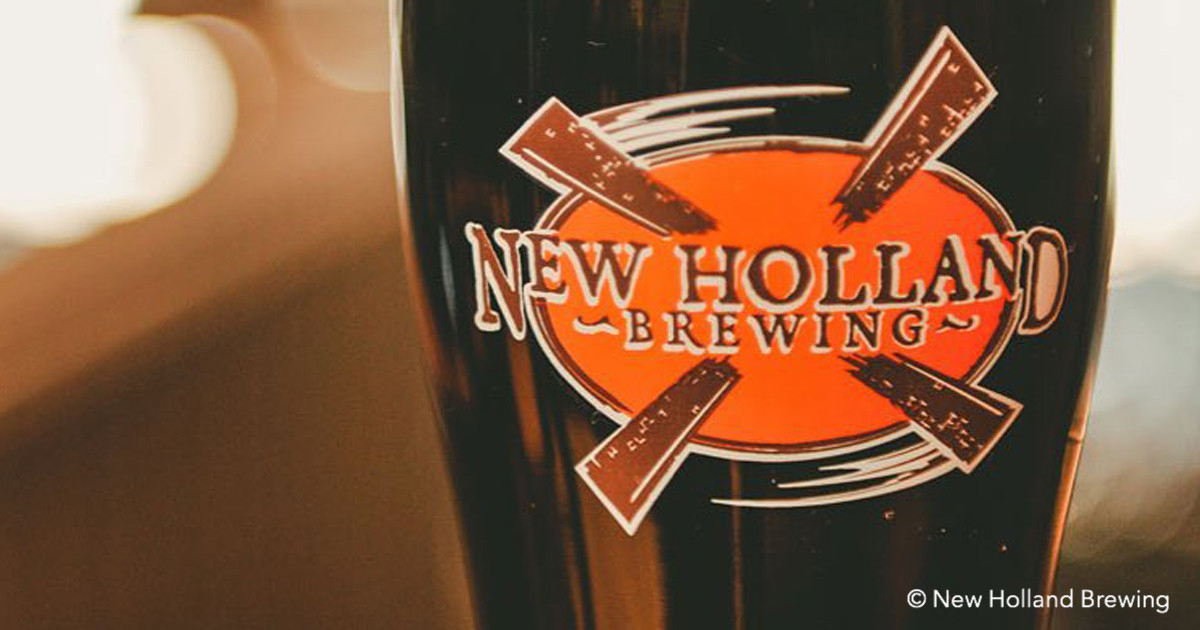 New Holland Brewery
66 E. 8th Street, Holland
Before the Knickerbocker, there was New Holland Pub on 8th.
In addition to small-batch brewing, New Holland offers craft spirits, artisanal cocktails and honestly good seasonal cooking. It's constantly brewing seasonal beers, but is famous for its core brews—including Lost Dune, The Poet, Mad Hatter, Hop Tronx and Dragon's Milk—and the best pepperoni pinwheels West Michigan has to offer.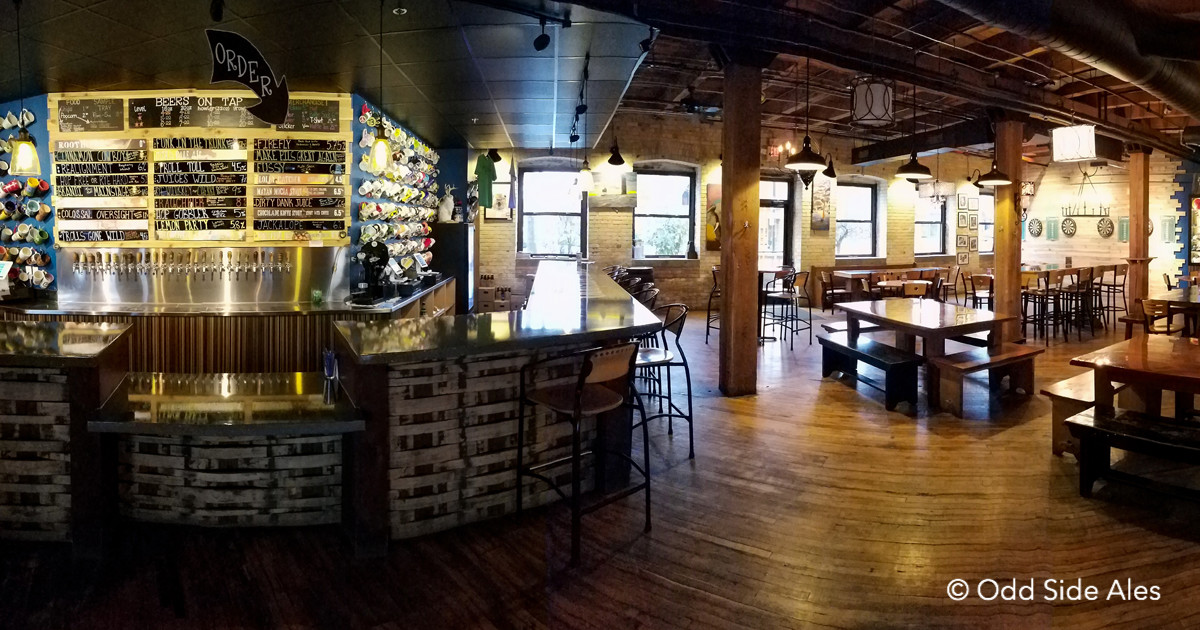 Odd Side Ales
41 Washington Avenue, Grand Haven
"Odd Side Ales is a true original when it comes to handcrafted beers, with a focus on flavor, quality and pushing the boundaries of creativity," said Jay Ross, marketing director and graphic designer.
Flagship beers Citra Pale Ale and Bean Flicker started it all, but the most sought-after are Hazel's Nuts, Hipster Bruch Stout, the Dank Juice series of NE style IPAs, and the Great American Beer Fest gold and silver medal winners: Sweet Potato Soufflé Rye and Rye Hipster Bruch Stout.
Odd Sides also just added six styles of gourmet nachos to its menu.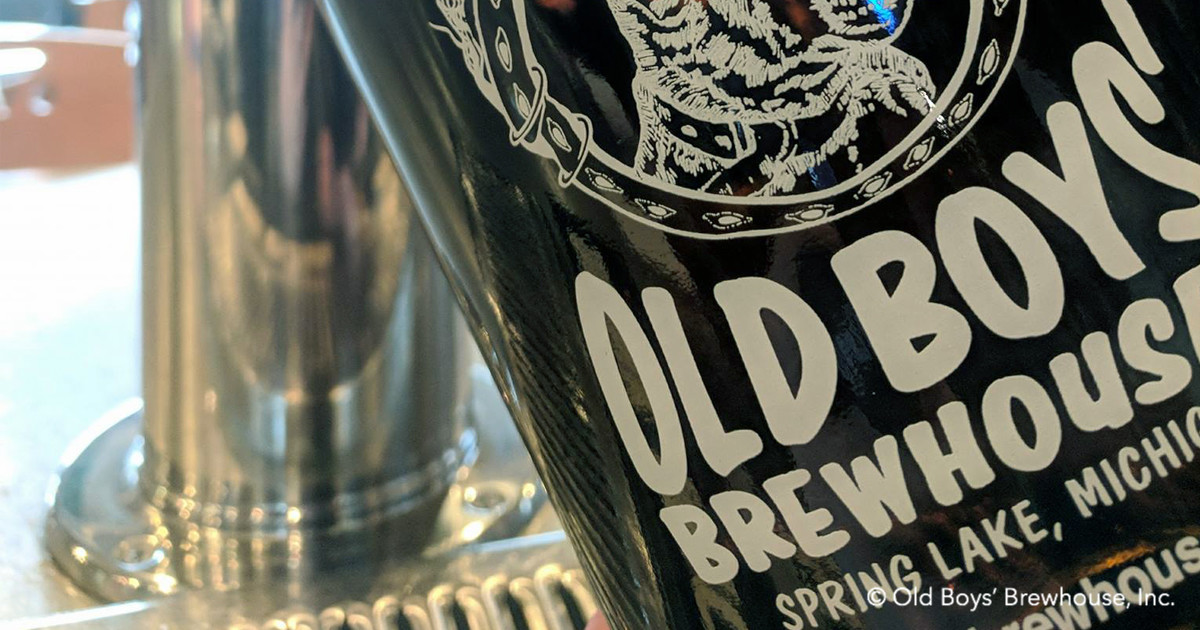 Old Boys' Brewhouse, Inc.
971 W. Savidge Street, Spring Lake
Old Boys' Brewhouse, Inc. is for beer lovers and dog lovers.
The canine-oriented theme is attributed to the memory of a chocolate lab: Brutus the Snake Malone (aka Old Boy). "It is the special bond that humans form with their dogs that Old Boys Brewhouse, Inc. wishes to celebrate," said owner Melissa Brolick.
The full restaurant and full bar feature local, fresh ingredients. The Brown Ale has been the house favorite all 20 years, and three handcrafted sodas are popular: Root Beer, Ginger Ale and Prickly Pear.
"If I had to choose one thing on the menu throughout time, it would be the Brutus Burger," said Brolick. The half-pound burger is grilled to your liking and smothered with cheddar, blue and Swiss cheese, plus crisp romaine lettuce and tomato on a soft bun.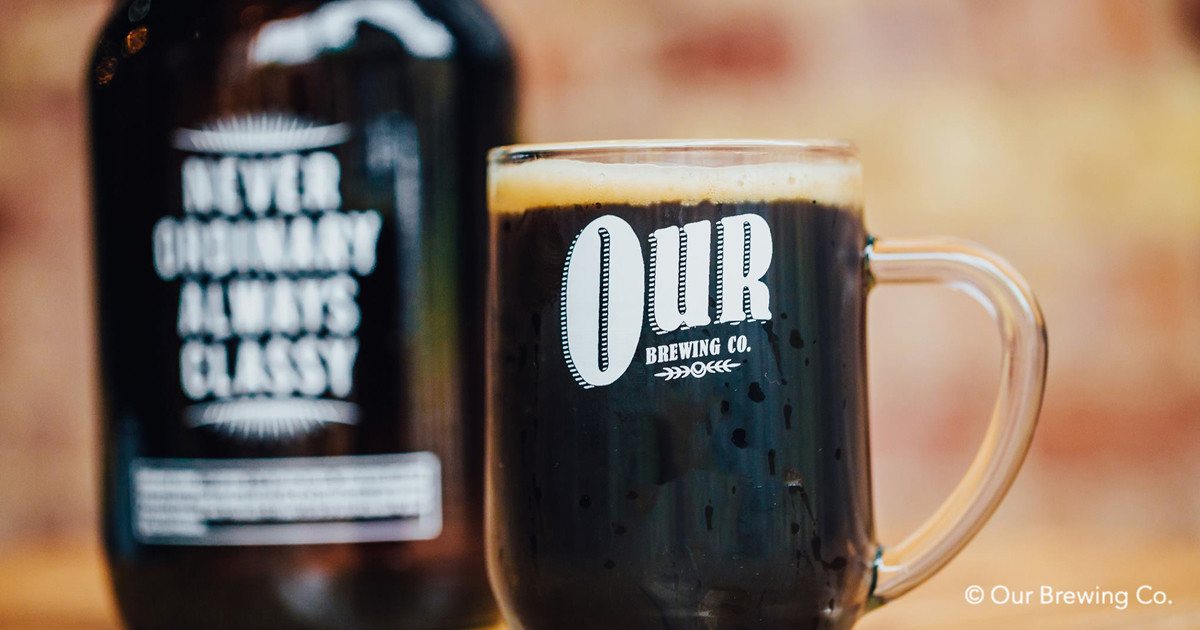 Our Brewing Co.
76 East 8th Street, Holland
A nanobrewery in the heart of downtown Holland, Our Brewing Co. was created by two couples who wanted "more passion, more creativity and more beer at work."
Mission accomplished.
Open since November 2012, Our Brewing Co. serves carefully considered craft beer with unusual names, like Das Ist Gut! and Da Beer! (a lager and malty altbier, respectively). Check out Bingo every first Monday of the month, Karaoke Night every Wednesday, Vinyl Night every Thursday and free live music on Fridays.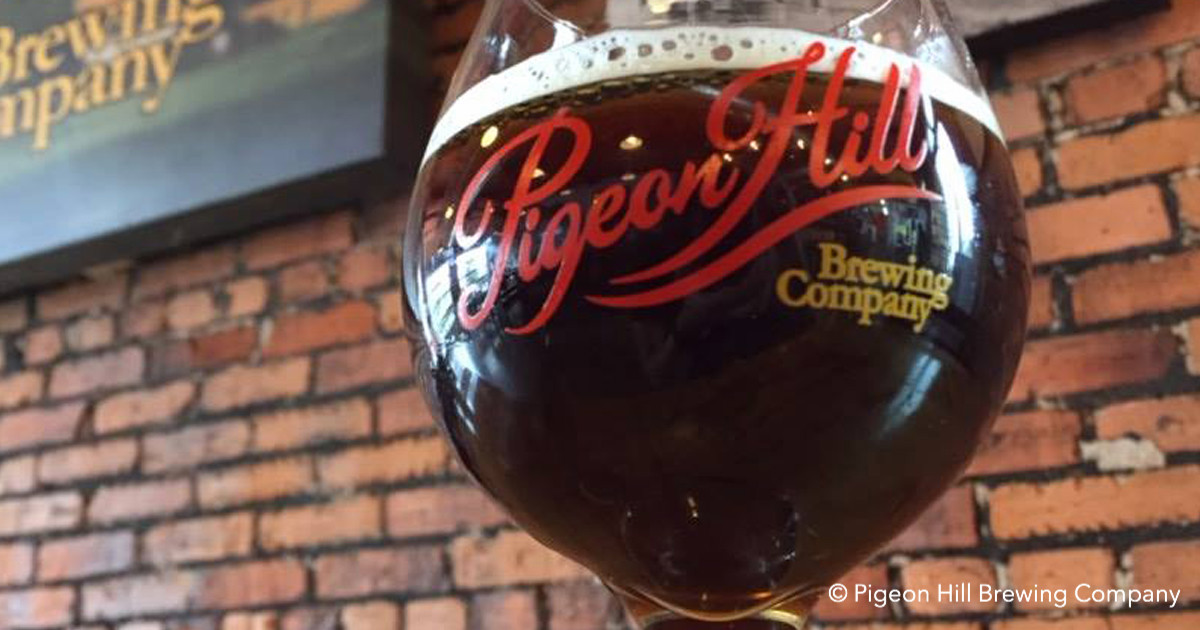 Pigeon Hill Brewing Company
500 W. Western Ave, Suite 1, Muskegon
Founded on the ideals of community, tradition and great beer, the Pigeon Hill taproom serves as a community space steeped in rich local tradition—just check out the 55-foot mural of historic downtown Muskegon.
Pigeon Hill Brewing Company boasts an impressive list of brews, from the Almond Joy Oatmeal Stout to the No Diggnity NE Style IPA. And ciders. It serves the acclaimed Ice Box Brand ice cream bars, plus salty snacks. You're welcome to bring in food from the outside, too.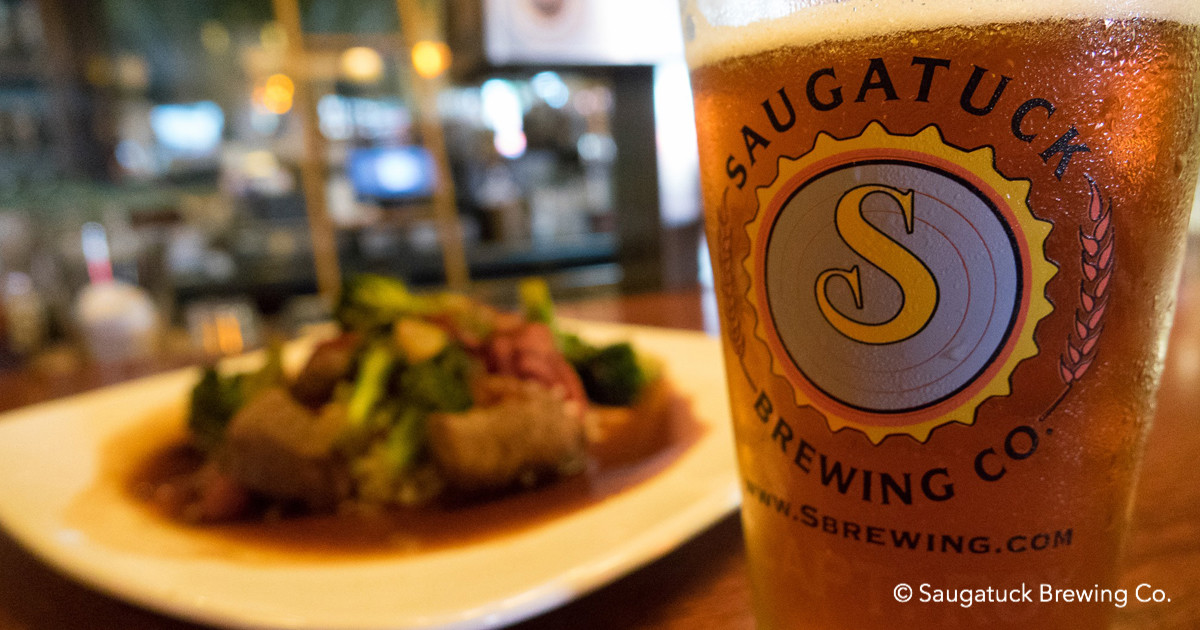 Saugatuck Brewing Co.
2948 Blue Star Highway, Douglas
Saugatuck Brewing Co. is dedicated to the "entire experience of craft."
With 31 rotating taps, a large family-friendly pub, an outside patio and a secondary tap room called "The Barrel Room," Saugatuck Brewing Co. offers diverse dining and drinking experiences—all in one stop.
Everything on the menu is made from scratch, and it serves hard cider and wine in addition to its beer. The brewery is constantly creating new styles, but its mainstays include Backyard IPA, Blueberry Lemonade Shandy, Blueberry Maple Stout and more.
Saugatuck Brewing Co. has the ability to age over 400 wood barrels at a time.
That's a lot of beer.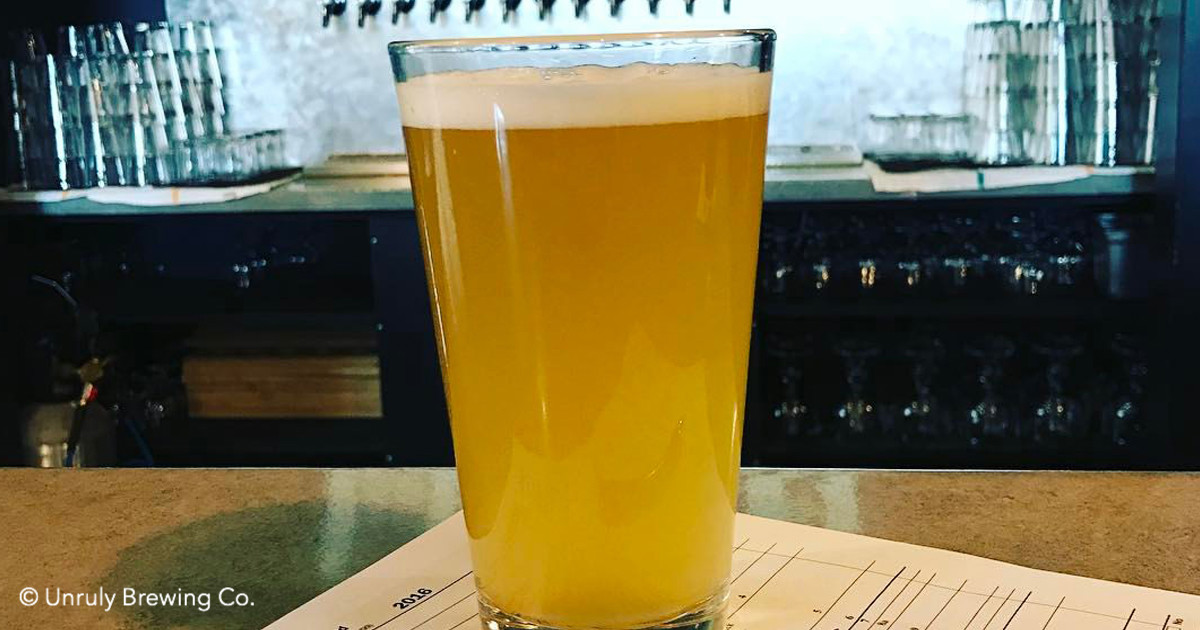 Unruly Brewing Co.
360 W. Western Avenue, Muskegon
Unruly Brewing Co. believes that craft beer "creates conversation, sparks creativity and inspires people to push beyond the boundaries of the everyday 'blah,' and do great things."
Unruly's beer can help with that.
"Eazy E" (aka Eric Hoffman) brews a vast range of both classic and innovative beer styles, and is best known for his award-winning IPAs and high ABV beers. Check out the Revel Rouser.
Written by Cassie Westrate, staff writer for West Michigan Woman.