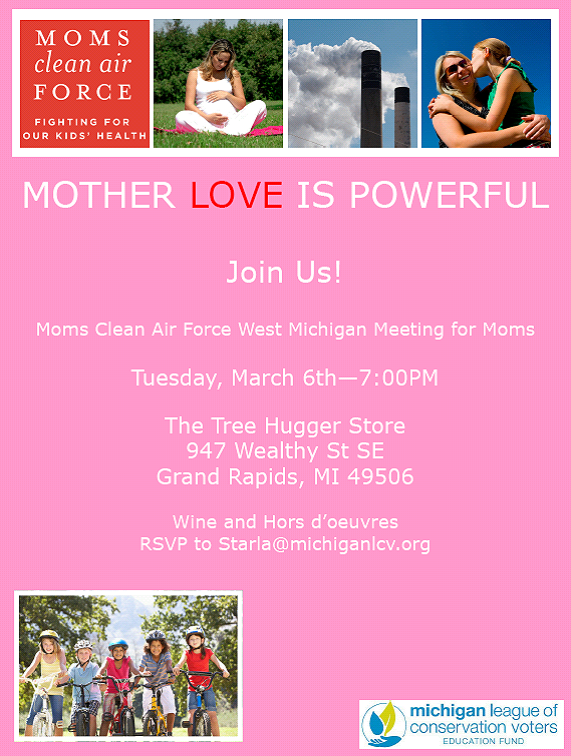 The Michigan League of Conservative Voters will host an event for Moms Clean Air Force West Michigan on March 6 at 7 p.m.
Moms, dads, grandparents, or just concerned citizens can attend the introductory Meeting of Moms, an informational session on the Moms Clean Air Force in Grand Rapids. The meeting will be held at The Tree Hugger Store, 947 Wealthy Street SE.

Moms Clean Air Force is a nation-wide initiative to support the "right to clean air." Join the West Michigan chapter Tuesday for wine, hors d'oeurvres, and discussion.
Click here to RSVP, or for more information, e-mail Starla.