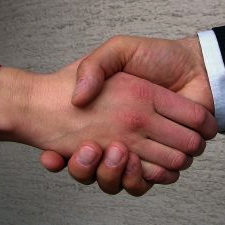 If you've taken a break from the working world to start a family, getting back into it can be daunting. With confidence, however, you can launch yourself, and your career, right back into the game. Follow these steps to achieve your goals in the work force:
Make your first impression stand out by dressing professionally, crafting a well-groomed hairdo and complimenting your outfit with accessories. Carry this style throughout your careers, not only for your interviews.

Launch your resume to the top of the pile by sending a hand-written thank you note after your interview. Thoughtful manners will make you shine.

Make your email subject lines interesting and relevant instead of mundane and predictable. Brand yourself as creative, and pay attention to this small, but important, detail.

When leaving a voicemail, don't write the great American novel. Keep your message short and sweet by leaving your name, phone number and brief message. Repeat your phone number to close the message.

You're not the only fish in the sea. There are others vying for the job you want. Out-perform them with your professionalism and polite demeanor. Do not be afraid to apologize for mistakes.

Articulate your speech. The words coming out of your mouth are important, make sure everyone can hear them.

Keep up to date with current events, and have them ready to break the ice or when the conversation lags.

Introduce yourself to everyone with a smile and a handshake, and make yourself unforgettable.
Getting back to work doesn't happen in a day, but with diligence and confidence, you will see yourself back in the swing of things. Be optimistic about your abilities, and accept the support of your family and peers.
Source: Ellen Lubin-Sherman writes for Modern Mom. Photo credit: acerin.