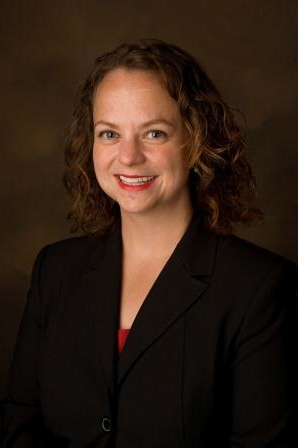 Maintaining a good employer-employee relationships is professionally necessary and can promote a positive attitude in the work place. But to communicate effectively with employers, employees should be well-prepared emotionally in order to project the desired outcome of the conversation.
Danielle Leek is an Associate Professor of Communications at Grand Valley State University. Leek says good communication is key in the workplace. She says the "three c's" are important to conversing successfully and efficiently at work.
"To communicate effectively with employers, employees need to keep in mind the three c's–content, context, and coordination…Focusing on content and context shouldn't prevent you from communicating with your employer," she says.
The content of a conversation should focus on that which is relevant to the workplace. Conversations with employers and employees alike "should help facilitate, not prevent, productivity," Leek says.
The context of the conversation refers to the optimal time and place to discuss the issues at hand. Try to make employers feel comfortable by being mindful of the conversation's surroundings.
Coordinate your conversation with employers by keeping the conversation relevant "to the work you need to do together," Leek says.
"It's important to initiate conversations that will help you be the best you can be in your position," she says.
Do not wait to set up a time to talk with employers. Communication is a need best addressed promptly. Keep in mind the subject matter to be discussed as well, and schedule a meeting that will allow enough time to discuss the matters fully.
"Research shows that women in the workplace are especially reluctant to approach their supervisors directly. But because problems generally don't go away on their own, waiting results in a more complicated and emotional communication exchange," says Leek.
Non-verbal communication can speak for itself throughout a conversation in the form of body language, gestures, facial expressions, and attire. No matter what the subject, Leek recommends avoiding angry or disrespectful tones of voice or facial expressions.
"…Humans are very attended to what they see and when physical signs fail to connect with the words in a conversation, listeners become frustrated and confused," she said. "They stop listening and instead carry on an internal conversation trying to 'figure out' what's going on."
Be prepared, and plan points of conversation ahead of time. Stick to the facts, Leek says, and "avoid opinionated or inflammatory language."
Conflict situations can be delicate, especially between employers and employees. Follow Leek's steps to be prepared to approach employers:
"Start by asking for a meeting to discuss a concern. Your employer may be surprised, they may ask you to explain. Be firm and say, "I'd really like to wait and talk with you about this in private when we know we'll have some time to discuss the issue." In the meantime, be patient and optimistic. Assume your employer wants an opportunity to make things right. Prepare and practice your points by writing down what you want to say and by trying out how your words sound out loud, perhaps in front of a family member or friend. Practicing is an important step in keeping the conversation professional. Try to be brief, and stay focused on your specific concern. Describe how you would like to see the problem resolved. And finally, be willing to give your employer time to think about your concern before they respond."
Written by: Erika Fifelski was born and raised in West Michigan, and after a brief stint on the sunrise side, she's home and loving it. Erika enjoys cooking, sewing, vacuuming, and discovering new ways to live sustainably and support local businesses.