Small businesses are the heart of any community, and West Michigan is no exception. It's more important than ever to shop locally and support those who enrich our community through their entrepreneurship, spirit and creativity.
In this Small Business Spotlight, we sat down Temple Smith, Founder and Owner of Flamingo Society Planners, to get to know more about her business and what it offers shoppers.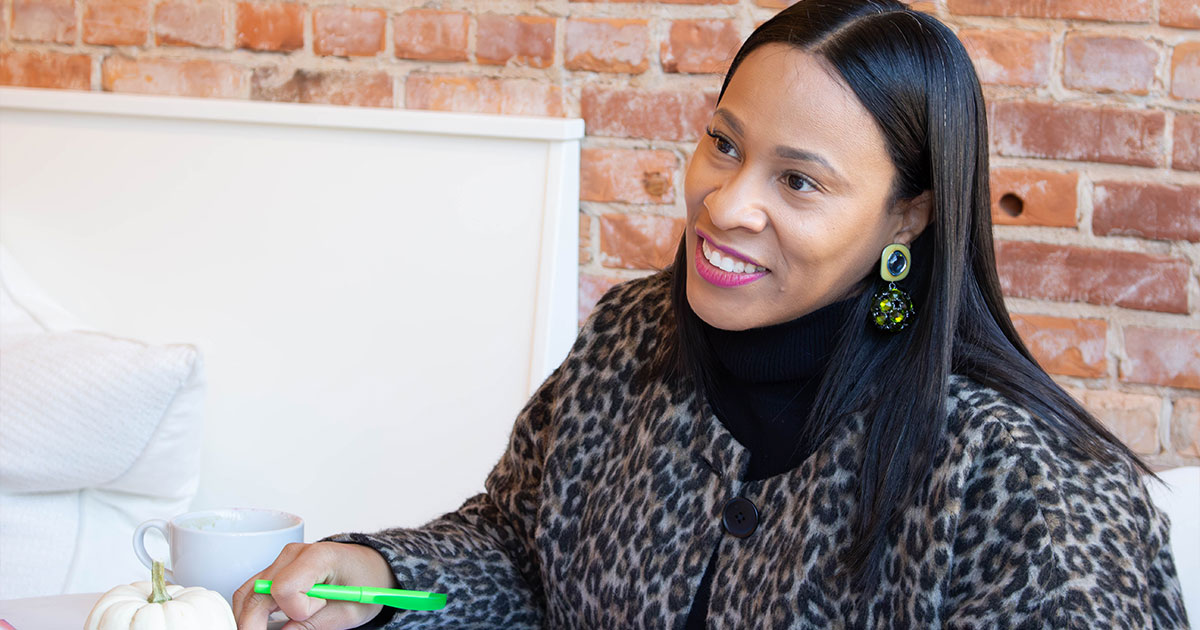 Tell us about your small business, how it got started and what types of products and services you offer!
While some women coveted the latest handbag or raced off to a Neiman Marcus sale, I bought paper. Really good paper—often, and a lot. I love it.
Flamingo Society was born from this passion for paper, writing, correspondence and the need for something concrete amidst rapidly growing digital spaces. I had many opinions on the various stationery brands already in the market, constantly balancing a pros and cons list whenever I'd make my next purchase. Then one day I thought, why not create my own planner? One that has everything I could ever need in it?
Flamingo Society planners are a collection of aspirations, weekly calendars, inspirational quotes, to-do lists, and Black excellence bound together with shimmering golden coils. Each planner begins with your "word of the year," each month begins with a quote from an iconic Black woman.
Flamingo Society also offers Vintage Text Messages, which is a customizable notecard meant to be sent to your loved ones, colorful stickers, brass page markers and heavy-duty legal pads.
What makes Flamingo Society unique?
Flamingo Society is by Black women, for Black women, featuring the voices of Black women. You will find their influence on each page, alongside a meticulous approach to organization, goal-setting and accountability. Not to mention, the design is colorful, distinct and of great quality to withstand an on-the-go schedule.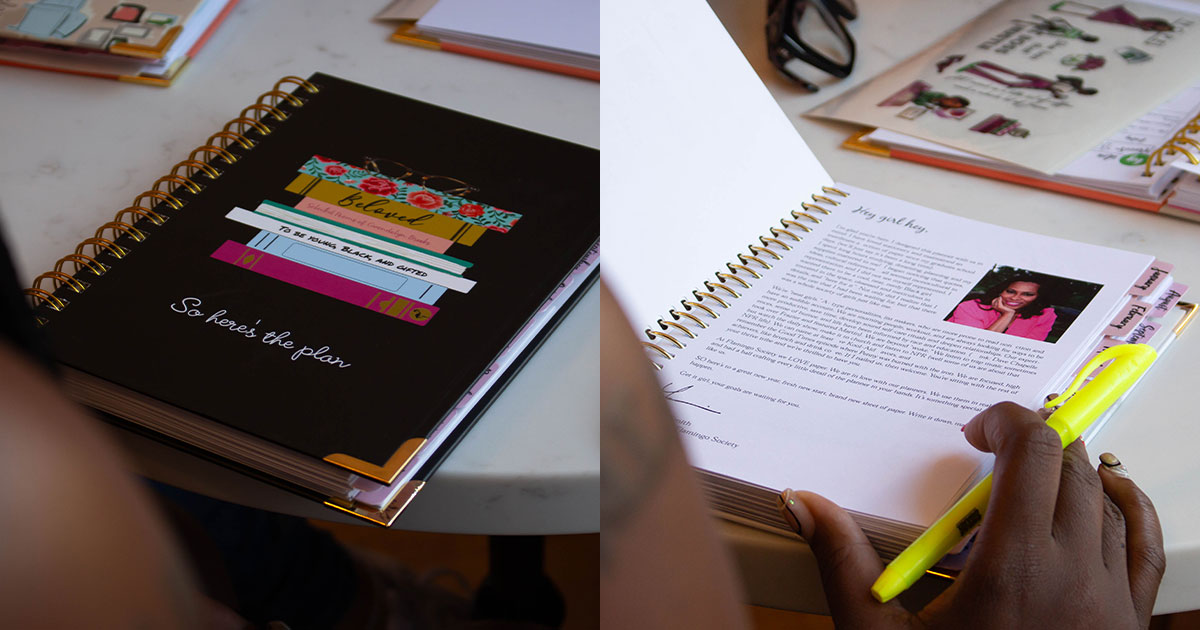 What makes you passionate about what you do?
The demand for self-care, personal development and minimalism has never been higher among women. Disorganization brings on feelings of irritation, anxiety and panic, affecting everything from our mood to our ability to focus—a well-organized life doesn't just support self-care, it is self-care.
Through my years of experience teaching higher education and my love for all things stationery, I feel I'm uniquely qualified to provide my fellow plan-aholics with a fun, bold, inspiring solution.
What's your favorite part of owning a small business?
I was a fan of stationery products before I ever decided to create my own, so the most fun part of this journey has been creating my ideal planner, one that checks every item on my list. To see what I deem as the "perfect planner" resonate with other ambitious, paper-obsessed women? That's been a real joy to witness.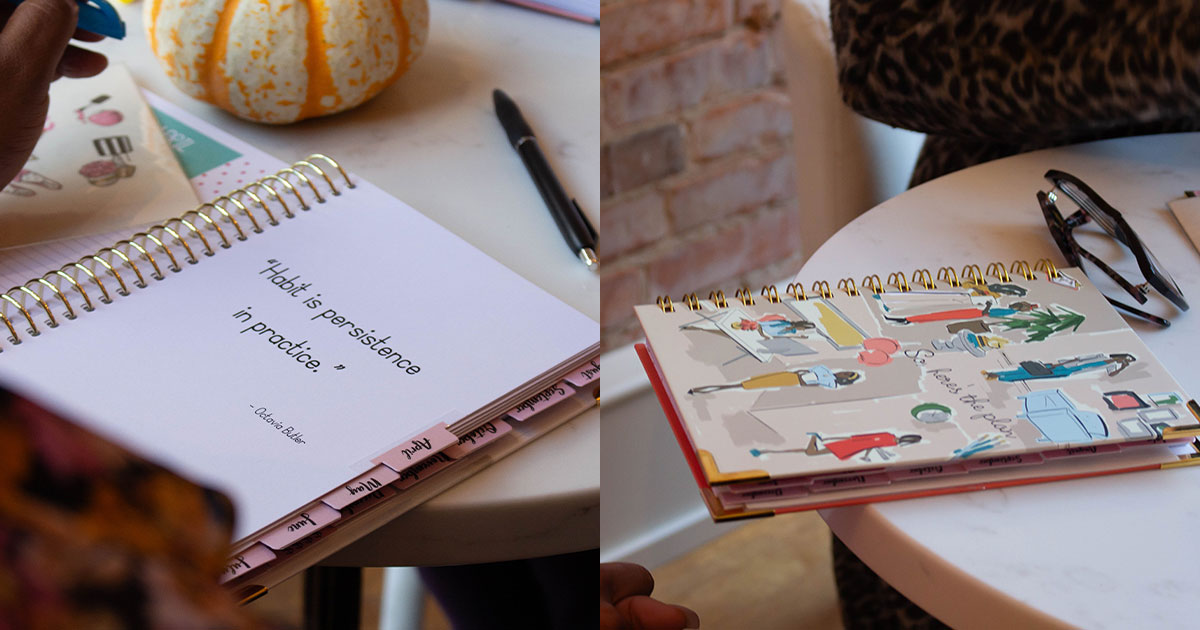 In addition to choosing to shop local when possible, how can the community support small businesses like yours?
Spread the word! While shopping locally and offering your loved ones the gift of organization this holiday season is always best, I also love to hear from customers who were referred to me through a friend. I write monthly blogs and send out monthly newsletters to my Society Members where we discuss prioritization, workload management and all things stationery—it would mean so much to me to have more women join in on our conversations.
With the holidays approaching, is there anything specific shoppers should be aware of?
Flamingo Society Black Friday and Holiday Sale details are on our website! You can join The Society for updates and first access.
The Society is our tight-knit group of powerful "plan-aholics" who put in the work, schedule out their day-to-day lives and probably need a reminder to take a break. We connect twice a month via newsletter and we're always looking for new members to join in on the conversation! Sign-up is available on our website.
Where can people find you/shop your products?
Flamingo Society planners and stationery products are available on my website at flamingosociety.com.
Written by Sarah Suydam, Managing Editor for West Michigan Woman.
:Photos Courtesy of Heidi Lohman.