Small businesses are the heart of any community, and West Michigan is no exception. As we enter the holiday shopping season, it's more important than ever to shop locally and support those who enrich our community through their entrepreneurship.
In this Small Business Spotlight, we sat down with Alyxandria Schroeder, Co-Owner of botanical coffee bar Morning Ritual, to get to know more about Morning Ritual's unique floral and herbal flavors, along with what neighbors could enjoy by visiting the cozy shop.
What types of products does Morning Ritual offer shoppers and what makes the business unique?
We offer handcrafted, unique coffee, tea and caffeine-free beverages, as well as art from local makers, merch and coffee beans from various roasteries from all over!
Our focus at Morning Ritual is creating unique flavors—focusing on floral flavors, like violet and rose, or herbal, such as rosemary and thyme. We love to add a little bit of a flair to our presentation by infusing or topping our drinks with edible glitter, stars and other fun garnishes, or adding natural ingredients to create fun colors! We like to think of everyone who passes through our doors as a friend and hope to cultivate a very welcoming and inclusive atmosphere.
What's your favorite part of owning a small business?
My favorite part about owning a small business is the people I get to meet every day. Connection is really big for me and I've made some of my very best friends through the shop, whether it's the employees who work there or the customers who sit at the bar. I want to be a space where people come for comfort when they're experiencing something difficult or need a friend, and I feel like we've really established that comforting feeling.
In addition to choosing to shop local when possible, how can the community support small businesses like yours?
Talk about us with your buddies! Word of mouth does a lot for small businesses.
With the holidays, is there anything specific shoppers should be aware of?
We arranged a local holiday specials coffee crawl with a few of the other local coffee shops! There's a map with all the specials listed and if you complete it, you'll be entered to win a raffle for some really cool stuff so keep an eye out for that.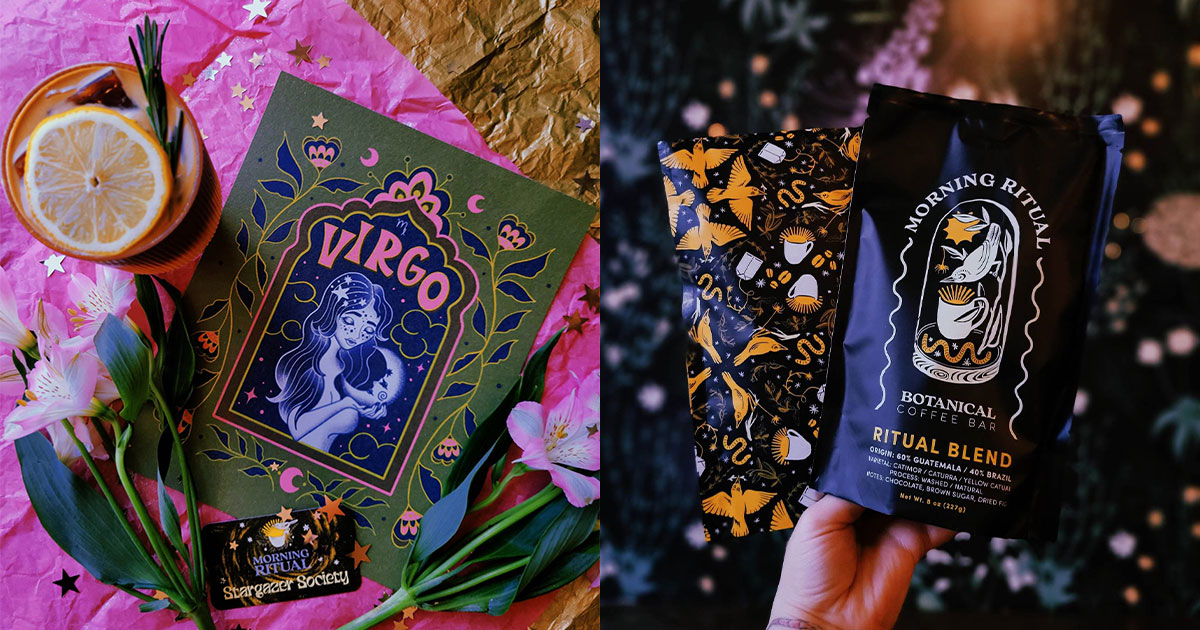 Where can people find Morning Ritual?
We are located on the West Side of Grand Rapids at 637 Stocking Ave NW. Our website is morningritualgr.com and our Instagram is @morningritual_coffeebar and that's where you'll find most of our updates and information about specials, events and other fun things happening at the shop!
Written by Sarah Suydam, Managing Editor of West Michigan Woman.
Photos Courtesy of Morning Ritual Coffee House.