Small businesses are the heart of any community, and West Michigan is no exception. As we enter the holiday shopping season, it's more important than ever to shop locally and support those who enrich our community through their entrepreneurship.
In this Small Business Spotlight, we sat down with Julia Root, Owner & Operator of Venture Esthetics Lounge, to get to know more about the services and offerings found at her undeniably chic spot.
What types of products and services do you offer shoppers?
I offer holistic skincare, facial massage and brow artistry services. The retail section of VEL currently consists of two skincare lines, facial massage tools such as Gua Sha stones, rollers, crystal eyes masks, and wooden tools for body massage. I carry brow styling products from LA and an oil that promotes growth from the UK. There are also sheet masks, herbal supplements, tea, incense and bars of soap. When I was curating the retail section, it was important to me to select items that I already use and love, and for it to be a nice mix of local as well as unique items that you can't find in Grand Rapids.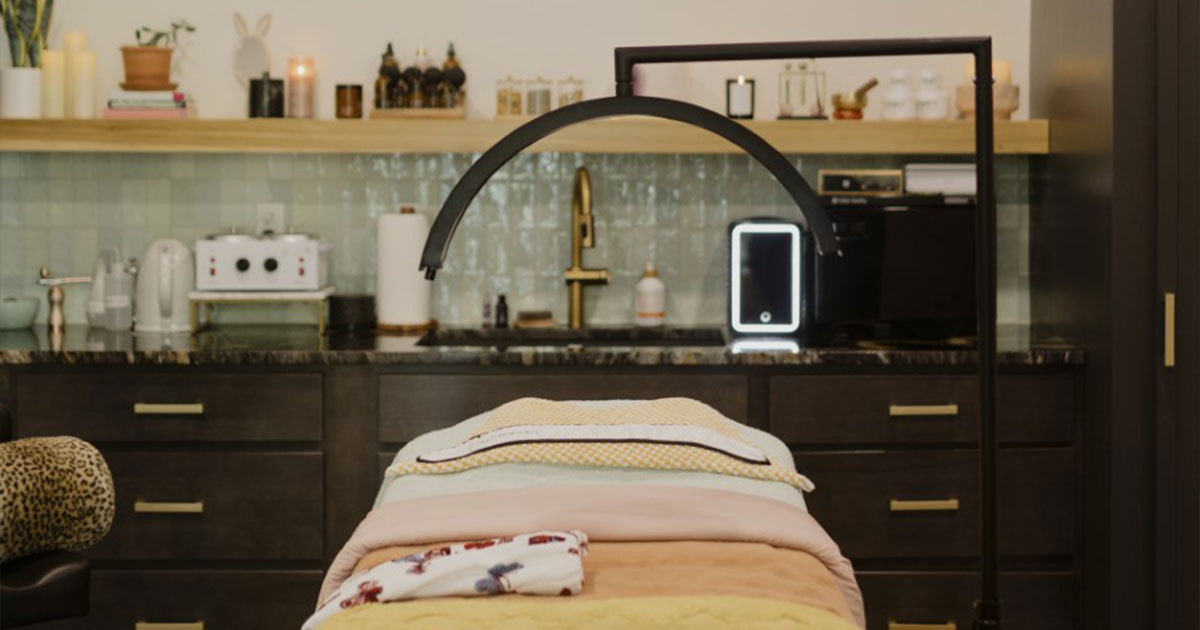 Share a bit about Venture Esthetics Lounge and what makes it unique!
VEL is an elevated one-on-one spa experience. I sat out to create a space where people would feel comfortable, listened to and cared for. My passion for facial massage also pushed me to open Venture; I wanted to share the magic that can come from relieving facial tension, for both the body and mind. I wanted to create a sense of ease for the client. You know when you walk into Venture that it's going to be a calm and quiet space where you can come as you are.
What's your favorite part of owning a small business?
My favorite part would have to be that I have the freedom to create my own schedule, and that I have control over how an experience is executed. Although it's a lot of very hard work and a balancing act—since you wear every hat—at the end of the day, it feels immensely rewarding to know you're building your dream while making clients feel their best.
In addition to choosing to shop local when possible, how can the community support small businesses like yours?
Word of mouth is truly so powerful. If you have a favorite spot or had a wonderful experience, talk about it and share it with others! I appreciate it so much when clients post selfies, images of the space or whatever goodies they may have taken home with them. When I'm back to back with clients, "content" can take a backseat, and being able to reshare a post is such a blessing.
With the holidays approaching, is there anything specific shoppers should be aware of?
I would just say that being intentional with where you spend your money during the holidays can feel really good. By shopping locally when you can, you're supporting someone's passion. I love knowing that my money is going back into our community, and will in turn help Grand Rapids thrive!
Venture is currently in its baby stage. I've even called it a speakeasy spa during these first few months of being open. The support I've gotten from our community and my clients means the world to me. I'm grateful to be where I am while excited for the future!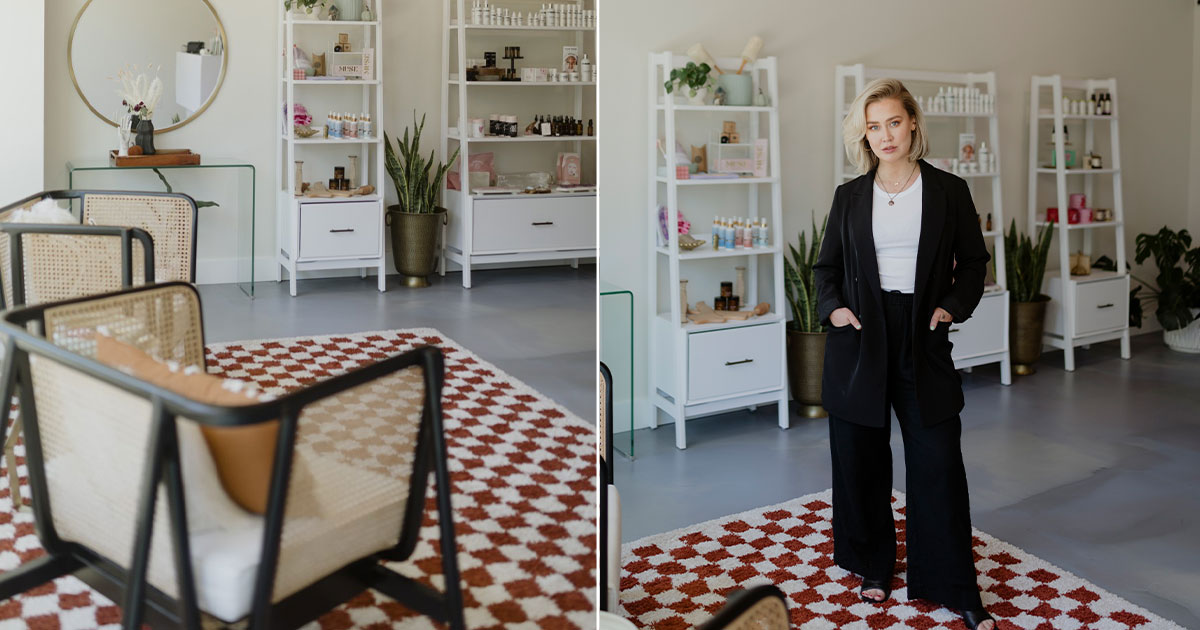 Where can people find you/shop your products/services?
You can find VEL on Instagram, @VentureEstheticsLounge. My website is currently under construction and will be up soon, but you can book via Vagaro! I'm located on the Northeast side of Grand Rapids, and VEL is by appointment only but I do plan on having Wednesdays be shopping days.
Written by Sarah Suydam, Managing Editor for West Michigan Woman.
Photos Courtesy of Venture Esthetics Lounge.