Small businesses are the heart of any community, and West Michigan is no exception. As we enter the holiday shopping season, it's more important than ever to shop locally and support those who enrich our community through their entrepreneurship.
In this Small Business Spotlight, we sat down with Sarah Cash, Owner of The 12th House GR, to get to know more about the store and its offerings.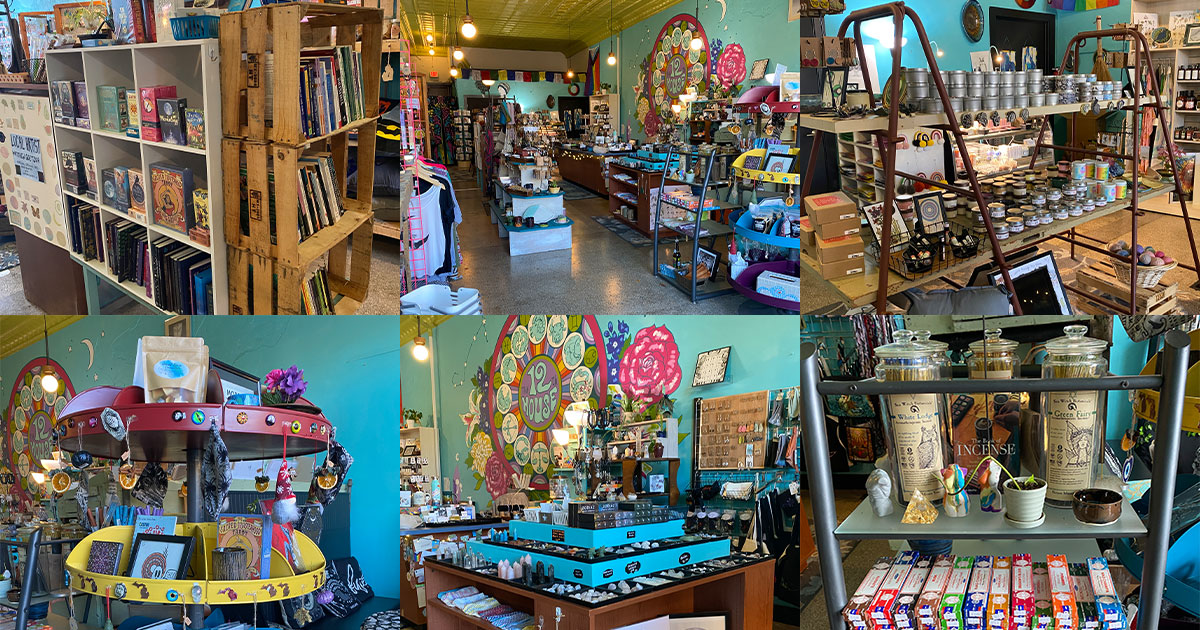 Talk a bit about the products and services you offer shoppers.
We offer a wide variety of local handmade artisan goods including mugs, jewelry, candles, clothing, bags, bath and body. We also offer books, crystals, herbs and metaphysical products.
We also offer tarot card readings, astrology readings, reiki attunements and henna body art. All are available to schedule on our website!
Share a bit about your business and what makes it unique!
We are a safe space for everyone. You will not be judged when you come into The 12th House. You will find a nice range of eclectic to hippie to witchy items.
What's your favorite part of owning a small business?
My favorite part is knowing that it's mine. I am working for myself.
In addition to choosing to shop local when possible, how can the community support small businesses like yours?
My customers can always share any of our posts on social media. Even if they can't purchase themselves, just having them share our store or our story, it might find someone looking for a specific good that we sell.
With the holidays approaching, is there anything specific shoppers should be aware of?
We are open 11 a.m. – 8 p.m. on Small Business Saturday and are participating in the Christmas on the Westside and Monroe Center Holly Shop Hop.
Where can people find you and shop your products and services?
Our brick and mortar store is located at 8 Jefferson Ave SE in downtown Grand Rapids in the Heartside Business District. We also are online at the12thhousegr.com.
Written by Sarah Suydam, Managing Editor for West Michigan Woman.