Small businesses are the heart of any community, and West Michigan is no exception. As we enter the holiday shopping season, it's more important than ever to shop locally and support those who enrich our community through their entrepreneurship.
In this Small Business Spotlight, we sat down with Margaret Kleist, Owner of Blue Bridge Games, to get to know more about the store and its offerings.
What types of products and/or services could shoppers find at Blue Bridge Games?
Blue Bridge Games is your friendly, local game store in the city of Grand Rapids! We are your retail destination for analog entertainment—board games, card games, tabletop role-playing games like Dungeons & Dragons, jigsaw puzzles, Magic: The Gathering and Pokémon collectible cards and more. We also offer a membership that allows folks to rent board games from the shop's curated library, sell their own used games on consignment, receive special discounts and more!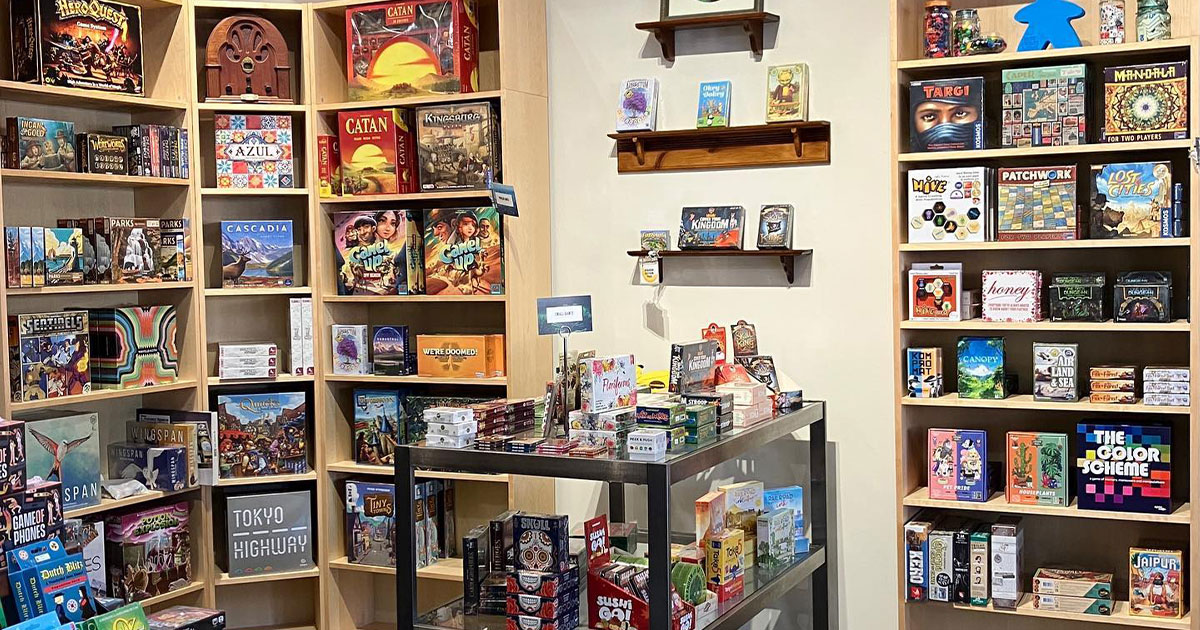 What makes Blue Bridge Games unique?
We are a locally-owned, woman-led small business with a focus on helping you find the game you're looking for. For ages 2 to 102 and groups of just 1 to 100, we can help you find a game that's a match!
What's your favorite part of owning a small business?
Curating the selection! Thousands of new titles in the hobby are released each year and it is a pleasure to find the best matches for my customers. Curating a unique, fun collection to offer in my shop is a joy!
In addition to choosing to shop local when possible, how can the community support small businesses like yours?
Mention us to friends—either through a word-of-mouth recommendation or sharing a social media post. These small gestures are a huge help for small businesses trying to reach new customers and can often be more effective than ad dollars.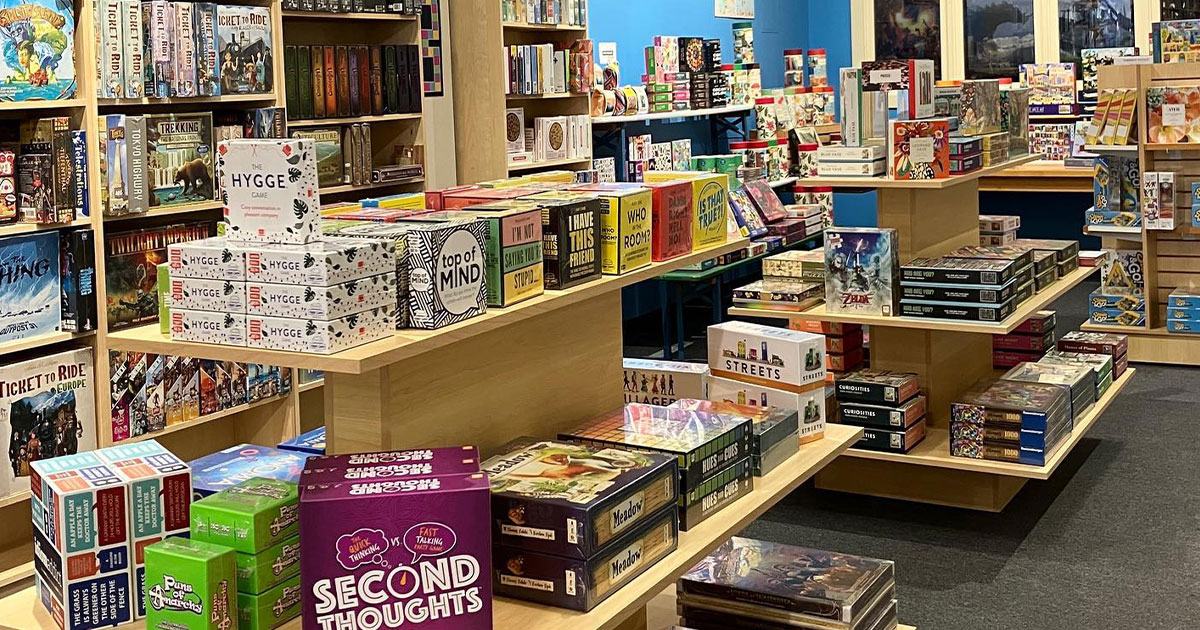 With the holidays approaching, is there anything specific shoppers should be aware of?
The holidays often bring people together—for better, for worse—and board games make great social lubricants for those holiday gatherings! Think about us when you need a creative icebreaker for the dinner party or an easy-to-learn, big group game that accommodates all ages. Games are terrific conversation aides and can really add some fun to any reunion or party.
Where can people find Blue Bridge Games and shop?
The shop is located at 954 Fulton St East, with the closest intersection being East Fulton & Diamond. We also offer online shopping with curbside pick-up through bluebridgegames.com! You can also follow us on Instagram and/or Facebook for new release and product highlights.
Written by Sarah Suydam, Managing Editor for West Michigan Woman.
Photos courtesy of Blue Bridge Games.