Some of the first lessons we learn have to do with etiquette and manners.
From sharing to saying "please" and "thank you" to following the Golden Rule, it was made clear that there are certain rules of decorum. These all followed us into adulthood and, in turn, into the workplace.
It is easy, however, to think of these aspects primarily in terms of our engagement with our clients.
In a recent blog post, I shared some recommendations for creating memorable customer experiences. But what about the other individuals you engage with on a daily basis? How can you put these skills into action with the rest of your most valuable assets?
Employees
Your team members are your biggest asset. Additionally, it is often said that hiring and onboarding a new employee is one of the most expensive things a business can do. Make sure you acknowledge their dedication and commitment to your success. Keep in mind each of your team members may value different types of acknowledgment or rewards.
Tip: Take time to get to know your colleagues personally. Ask them how they like to be recognized. While one person may love getting a shout out at the weekly meeting, just the thought may make another person cringe. Be creative and willing to customize your appreciation.
Vendors
It might be easy to overlook external members of your team. Be sure to take a step back and think about all of the moving parts of your business. Could you do what you do every day without the help of your vendors and suppliers? Be sure to show them the love too!
Tip: Do you regularly engage with the same delivery person or customer service representative? Do they know they are an integral part of your team? They should. When you are planning appreciation events for your staff or customers, invite them. Make it clear that you value them and their contribution to your business.
Partners and Investors
It may seem obvious that the ones in the trenches with us are incredibly important. Sometimes, however, the ones closest to us are the ones we forget to articulate our feelings to most often.
Tip: Remember your partners and investors are people too. Be sure to touch base on more than just the business' financial reports, metrics and data. Consider connecting over a cup of coffee or glass of wine to remind yourselves why you're doing this—your personal goals, family plans and next stages of life. It will make it much easier to weather any storms when you can see the big picture.

As you move through your day, look around. Take note of all of the people and organizations that are making it possible for yours to thrive. In addition to the basic rules of etiquette, think about how you would like to be treated. How can you make even the smallest gesture to show you see and appreciate them today?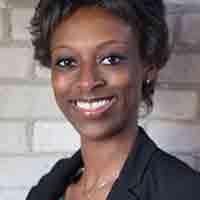 Leandra Nisbet is the owner of Stingray Advisory Group LLC and co-owner of Gold Leaf Designs LLC and Brightwork Marine. With over 12 years of experience in leadership, sales and marketing, and graphic design, she assists businesses with creating strategies for growth and sustainability through strategic planning, marketing concept development/implementation, risk management solutions and financial organization. She is actively involved in the community, sitting on several boards and committees. Contact Leandra Nisbet by e-mail at [email protected].