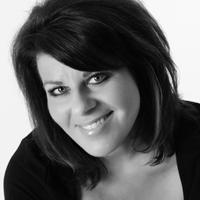 While wandering the streets of New Orleans, during what is their busiest celebration of the year–Mardi Gras–my sister and I noticed many local merchants rolling their eyes, sighing, and making snide comments about the chaos around them. They were done with the celebration, and wanted to go back to normalcy.
But you know what? We weren't done! I was still excited about the wonder of it all. The people, the parties, the parades…it's all so colorful, loud and fun (a little like me!), and we wanted to share the spirit with everyone we encountered.
But instead of trying to share my excitement with the shopkeepers, (and ruining my "vacation buzz") I just shook my head and moved on.
What I should have said to them is they made a choice to open up shop, or to work at a business, in the French Quarter. They made a choice to be in a service business. And I made a choice too! I chose to leave my home, travel several hours and stay four days, spending my hard earned money in their city.
Of course, I found a customer service lesson in all of this, and it's a lesson I've heard, and shared before.
Look through the customer's lens!
There are two key things to remember when trying to look through the customer's lens: If you understand the customer's emotions, you will understand the customer's needs.
My lens was excitement and happiness. The retailer's lens was clouded with negativity. I needed to feel the love and joy that is Mardi Gras. Had I been greeted that way, I would have spent money at that store. What could he have done differently?
Here are a few tips for creating a positive customer experience:
Greet your customer with a smile! In person or over the phone and fake it if you have to. A smile can make a big difference!

Understand the customer's emotion (is this the first time they are experiencing this? Why do they have this emotion?)

Respond appropriately to the emotion (do you need to over communicate because this is your customer's first time experiencing the issue?)

Ask questions to clarify the situation.

Speak in the customer's language – industry jargon is a foreign language to the common customer

Lastly, remember they are choosing to spend money on your product or service, by all means. Show them the love!
Sometimes, it's just as simple as a smile and a positive greeting that will earn the business. I'm not going to let one experience ruin my love for New Orleans…I'll definitely go back. But I can assure you, I remember that store and I won't spend my hard earned money there!
To learn more about looking through the customer's lens, pick up the book Unleashing Excellence, The Complete Guide to Ultimate Customer Service by Dennis Snow and Teri Yanovitch
Written by: Jennifer Reeves is a customer-service guru, and she is known around the office for her electrifying personality and contagious laugh. When she isn't spreading cheer at Serendipity, she is relaxing at her home in Holland with her beloved daughter Mackenzie.