It is officially a New Year. To a lot of people, this means making a promise to live a better lifestyle. This could mean joining a gym and eating healthier. Some choose to give up a bad habit or commit to a new hobby. Others make a promise to be kinder to family, friends, and coworkers. There are so many ways we can improve ourselves, but most of us look at external changes.
What would happen if instead of focusing on our external appearance, we worked on our emotional well-being? I strongly believe that if we started there, the external stuff wouldn't be such an effort. Taking care of our inner being leads to loving ourselves and others more easily.
Getting divorced forced me to get real with myself and these facts. I was given the chance to reinvent myself, but it took a little while to figure it out. I needed to hit rock bottom in the relationship department in order to learn how to take care of my soul, heal the hurts, re-program my brain to think healthy positive thoughts, and CHOOSE happiness. Yeah, you have to choose to be happy and to love yourself first, in order to be a selfless, caring, loving person to the people in your life.
I am a new woman this New Year. I have learned to adopt healthier habits and a routine that incorporates a deep-rooted faith. I am now open to my future and the ups and downs along the way. I have surrendered to my authentic self and I'm keeping a promise to love myself completely. I am beautifully flawed and lovable. So are you.
It's funny how it can take something horrible and life-changing to shape us into the person we need to be. I definitely got a wake-up call. I laugh more and try to take myself a lot less seriously. I listen to my inner voice and make choices that are right for me, even if I risk being unpopular. I question myself when I get upset and try to understand where my anxieties come from. I fill my head with positive thoughts from books, broadcasts, and other sources of uplifting insight. I'm not a genius, just really honest. You can do this too, and hopefully it doesn't take a divorce to influence you!
Here are some of my favorite resources that helped me get through some rough waters:
Listen or watch Joyce Meyers Ministries Broadcasts: www.joycemeyer.org

Read: "You are a Badass, How to Stop Doubting Your Greatness and Start Living an Awesome Life" by Jen Sincero

Read: "Mars and Venus Starting Over: A Practical Guide for Finding Love Again After a Painful Breakup, Divorce, or the Loss of a Loved One" by John Gray

Read: "Mars and Venus on a Date: A Guide for Navigating the 5 Stages of Dating to Create a Loving and Lasting Relationship" by John Gray

Read: "I Need Your Love – Is That True?" By Byron Katie

Download a devotional app to your phone and start your day with it. I recommend Daily Bible Devotion.
This has been a wonderful experience! Thank you for reading my posts. I hope you found them entertaining, funny or took away something you can relate to or help give you that push into your own awesomeness!
Be strong and live well.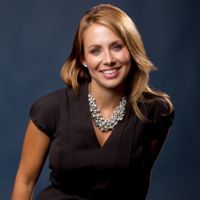 Written by: Jessica Holland is a guest blogger for West Michigan Woman. This is the last blog in her series of posts related to her firsthand experience with divorce and the lifestyle change that comes with it. Click here to read other blogs in her series, and check back weekly for her perspectives and advice!