Like clockwork, we follow a schedule of holiday parties or Christmas Eve and Christmas Day festivities each year. Family, friends, and the traditions we look forward to can be comforting during the holidays. But when a divorce happens, those traditions can change drastically.
Last year, I planned to spend Christmas afternoon with my son. But as Christmas Eve was getting closer, I was a little worried that I would be spending the week leading up to the holiday alone. However, in my effort to establish a new life and new traditions, I was keeping myself open to new friendships, and I was determined not to sit at home pouting on Christmas Eve.
One of these new friends invited me to a holiday party at which I knew no one. And although I tried to back out several times, I ended up going. I am glad I did. I met some wonderful people and had dinner with another new friend on Christmas Eve. Then, my best friend and her son joined my son and me for a holiday movie matinee on Christmas Day. Who knew my empty holiday schedule would make it possible to spend time with so many incredible friends and create new memories? Also, my mother surprised me by flying me home the day after Christmas. I got to see my family, after all!
Each holiday is about creating the best experiences for your loved ones and yourself. There are so many different ways to do that, and I look forward now to what each new holiday brings. What does your holiday look like this year? Does it resemble last year, or are you trying new things and creating new memories?
Be strong and live well.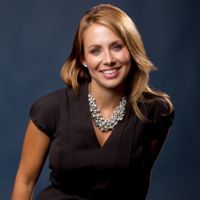 Written by: Jessica Holland is a guest blogger for West Michigan Woman. This is the ninth in her several-week series of blogs related to her firsthand experience with divorce and the lifestyle change that comes with it. Click here to read other blogs in her series, and check back weekly for her perspectives and advice!