It's that time of year when we all start shopping for Christmas presents for family and friends. It's a wonderful time to reflect on the relationships we have and give selflessly to those we love. I really like this time of year, but as of last year, I had to set a concrete budget. I don't have the kind of income I once did as a married woman. Now, on a single income, I have to watch what I spend and be OK with not overdoing the gift giving.
At first, I felt guilty for not being able to afford the lavish gifts I once gave. But, as I spoke with my family and friends about my change in lifestyle and budget, I realized that I am not alone. Many of us don't have the dispensable income we used to. Times and the economy have changed, and with that, a lot of us have had to curb our spending.
After going through a divorce, I have a much simpler life. I don't have a fancy home or a luxury car. I live within my means, even if that requires me to live with less. Now, I appreciate the friends, family, and that special love relationship I have in my life without distractions. It forces me to be creative with expressing my love and thankfulness. Hopefully those handmade gifts and gestures mean more to the recipient than what I could afford to buy.
Here are some inexpensive gift ideas:
Write and frame a personal note, poem, or letter of gratitude to loved ones.

Paint a painting or draw a picture.

Make a piece of jewelry, or knit or sew something they can wear or use.

Frame a photo of you and that special person and decorate the frame.

Give them their favorite candy or bottle of wine, bake them cookies, or make their favorite meal.

Spend time with them doing an activity they love.
Sometimes we get caught up in the hustle and bustle of the holiday season, and we forget what it's really about! This year, I am trying a new gift-giving approach by making a lot of my gifts. I have become content with what I have and I've never been happier. What are some of your great gift ideas for the holidays?
Be strong and live well.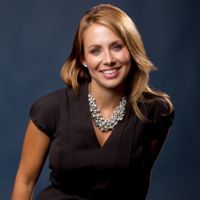 Written by: Jessica Holland is a guest blogger for West Michigan Woman. This is the eighth in her several-week series of blogs related to her firsthand experience with divorce and the lifestyle change that comes with it. Click here to read other blogs in her series, and check back weekly for her perspectives and advice!