My three Salukis and the love of my life might argue that I indeed serve as a mom, but that's another story. I've been thinking about moms—traditional and single—since Mother's Day and since the most recent West Michigan Woman was published. In the April/May issue, "The Life of a Single Mom" is a brief look at single motherhood, from the viewpoint of a few single moms. Their stories are as similar as they are different, as you might guess.
I think about the more traditional upbringing my sister and I had: Dad worked full time. Mom stayed at home when we were young. We didn't know any single moms then. (Which doesn't mean they weren't around.) I think about a professional woman I know whose husband decided he didn't need her or his family anymore, when his sons were in junior high and early high school, and his daughter was still in elementary school. The mother had friends and family to turn to, and a beautiful support network. The children's relationship with their father is still tenuous at best, but they would do anything for the mom who never left their side and raised them to be warm, loving parents to their own children.
I think about a woman who recently entered my life, who in her early twenties was left to fend for herself as she tried to further her education and raise three toddlers. Somehow, at just the right time, her children's paternal grandfather would show up and whisk the youngsters off—giving the young mom a break and a chance to get things done, and giving the children a chance to get to know the grandfather who loved and cared about them until he took his last breath. Though long estranged from her former husband, this woman never lost the connection to his father and remained grateful for the support he gave.
I think about a dear friend who was widowed, when her only son was just a yearling. With a strength any of us would hope to have in the most trying times, she brought up a boy who is bright and kindhearted and would still be the apple of his daddy's eye. Friends have been there for her, at every turn. Her broken heart only made her more determined to be the best single mom possible. I watch her with her son, and my heart sings. They are a formidable duo.
I think of another friend whose daughter was just accepted into a wonderful high school—yet another happy moment and outstanding accomplishment that we were all privy to. I've never met this beautiful young lady, but I learn of her ups and downs through her mom's Facebook page. I see the cupcakes her mom makes for the classroom—just because. I see the performances she attends, the tears she dries, and the confidence she boosts. I hope this lovely girl realizes what a treasure she has in her mom. (And I think she does.)
I admire and am often in awe of the single moms I know. Your strength of character, fighting instinct, and amazing love for and support of your children are among the most beautiful things I've ever seen. Thank you for being an inspiration, to your children and to those around you.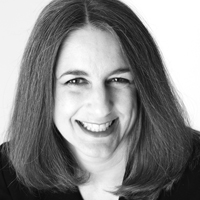 Written by: Amy L Charles is the editor of West Michigan Woman. Read more blogs by Amy here!