In our office kitchen, there is an island. And when there is food on that island, it is generally understood that it is for the benefit of all. Since we are an office of mostly women and one very polite man, community food—especially if it is dessert—disappears at a respectful rate. A half of a brownie instead of a whole, a small sliver of pie instead of a thick cut, and never, NEVER take the last piece.
This is all well and good when it comes to divvying up the desserts. But when it comes to time, our workloads seldom adhere to the same office decorum. Like the pie, I find myself portioning off small pieces of the day in order to accommodate countless tasks. But unlike literal pie in the office, time disappears at an alarming rate. Assignments garner a thick cut of time, and I find myself struggling to give each one the time and dedication they deserve. Needless to say, there is a very impolite empty pie pan at the end of everyday.
Although time, like pie, can be divided, just as pie does not magically appear to refill the pie plate, time you do not have will not magically spring up in order to accommodate an overburdened workload. Learn to prioritize your essential tasks, but also learn how to ask for help or, in some cases, how to say no.
How do you navigate a busy work week? Share your ideas with me!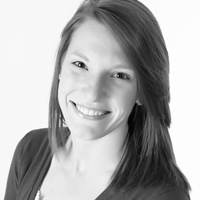 Written by: Erika Fifelski is West Michigan Woman magazine's staff writer. She graduated from Michigan State University with a degree in journalism. Erika was born and raised in West Michigan, and after a brief stint on the sunrise side, she's home and loving it. Her favorite kind of pie is raspberry cream.