Did you know? Boards that have women in twenty percent of their board seats are forty percent more profitable than other boards! Women bring to boards a sense of calm, thoughtfulness, collaboration, and willingness to address issues head on. So, why there aren't more women on boards of directors? A couple weeks ago, I had the opportunity to attend Inforum's BoardAccess™ event, "How Boards Work." Mary Tuk, president of Fifth Third Bank, and Maureen Noe, president/CEO of Heart of West Michigan United Way, shed their light on what fundamentals make a good board and what women can do to provide their talents to an existing board.
Here are a few of their suggestions.
Say "Yes." Each opportunity that comes your way, find a way to say "Yes." Getting involved will start to pave the path for further personal and professional development.
Be prepared. You won't be good if you don't commit the time and aren't prepared. Review the board materials before you arrive, and ask thoughtful questions. It is obvious to other board members who is not prepared; don't let it be you.
Understand the role of the board vs. staff. Every board operates a bit differently. But for most board positions, your role is to provide guidance, direction, and feedback to the staff. Don't micromanage staff; rather, provide specific goals and global direction. The results will speak for themselves.
Open and transparent conversations. The most effective boards are those that don't have an elephant in the room, waiting be discussed. Nonfunctioning boards take on the opinions of a couple of their strongest or loudest voices. Nonfunctioning boards also have meetings to discuss what's going to be discussed at the meetings. Functioning boards discuss what needs to be talked about openly in the boardroom, they find a resolution that is best for the organization, and they move forward.
Diversity. Each board member should bring a diverse industry and skill set to the table. Be sure that you are filling a position of need when throwing your name in the hat.
Find Your Voice. Women don't always participate in ramp-up time—the idle chit-chat at the beginning of the meeting, where everyone is just getting connected. Be multidimensional. Take part in conversations, no matter what the topic is. You don't have to be an expert on everything, but it is important to connect and develop relationships.
Be confident. It is important to believe that you have a place at the table. Sure, it may be intimidating at first. But the reason you are there is to provide a diverse perspective. If you are prepared and have been thoughtful, you'll have confidence in the questions, opinions, and suggestions you will make.
I have been fortunate to serve on several boards of directors. I would love to say they were functioning at maximum level all of the time, but that would be a lie. However, having been reminded of these tips mentioned above, I realize it's what you bring to the table that could support a functioning board. Don't fall victim to the things that make a board nonfunctioning. If you are prepared, understand your role and that of the board, communicate openly, and bring your diverse skill set to the table, you will provide something to that board that will help make it a functioning one.
Inforum BoardAccess™ develops women candidates for seats on for-profit public and private corporate boards of directors. The program focuses on qualifying candidates today—and building a pipeline of future qualified candidates. BoardAccess provides tools, skills, and support women need to be credible candidates. It creates networking opportunities for women to gain visibility and make connections that are critical for board placement. The initiative is designed to help retain Michigan's top female executive talent, improve board diversity, and enhance corporate decision-making processes.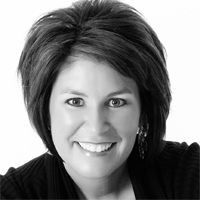 Written by: Kasie Smith is West Michigan Woman magazine's publisher. She is a Michigan native. She was born in Traverse City, and now lives in Grand Rapids. She enjoys golfing, spending time in the sun, and watching romantic comedies with her very own leading men, her husband Jason and her twin boys.